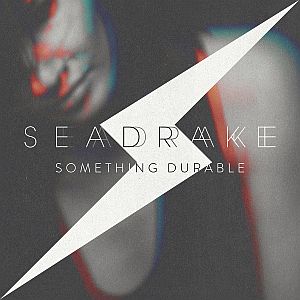 Seadrakes successful debut release Lower Than This (Someday) featuring Seabound-singer Frank M. Spinath reached #4 on the German Electronic Web Charts and #12 on the German Alternative Charts (DAC). Now Seadrake are back with the brand new single Something Durable as a teaser for the highly anticipated debut album Isola. Something Durable shows a new side of Seadrake as they during the recording session with producer Olaf Wollschläger (And One, Mesh) replaced software with hardware and computers with analogue synthesisers. The result is an organic, warm, catchy electro pop track with a driving live attitude.
"We spent a hell of a lot of time to find the right sound for this song, and yes, it takes a lot longer when you work with real instruments and analogue synthesizers,"
says bass player and keyboardist Rickard Gunnarsson.
"But it was clearly worth it as the song "matured" during that time and sounds more "genuine" now, at least for me,"
he continues.
Something Durable contains remixes by Rico Hüllermeier (De/Vision, Visage or Alphaville), Mehdi Bagherzadeh (LOWE, Miyane) and tech-house artists Disko Deutschland and Sascha Beguhl. Something Durable will be released digitally and as a limited CD-single Friday 8 December 2017.
Tracklist
01. Something Durable (Single Edit)
02. Something Durable (Disko Deutschland Remix)
03. Something Durable (Paralyzed Remix)
04. Something Durable (Miyane Instrumental Remix)
05. Something Durable (Sascha Beguhl Remix)
Source: Press Release