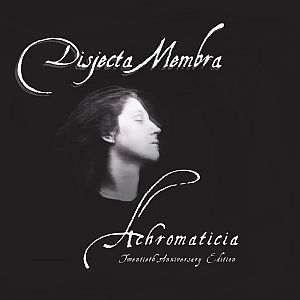 DISJECTA MEMBRA formed in Hamilton, New Zealand, in December of 1993, and 'Achromaticia' was the group's debut full-length album in 1997, through Heartland Records in Melbourne, Australia. New Zealand already had a long history of important contributions to the "dark post-punk" canon, but 'Achromaticia' marked the first (and perhaps only) time a New Zealand band achieved international cult status and widespread acclaim within the unabashedly Goth scene.
The earliest print reviews to come out of the UK signalled the promise and potential of an emerging new band, but it is perhaps DISJECTA MEMBRA's longevity and musical evolution that have seen 'Achromaticia's stature and influence magnified with time. Since the group's 2013 re-emergence from extended hiatus, accompanied by a steady flow of new and often divergent output, 'Achromaticia' is now increasingly referred to in terms like "seminal", "majestic", "classic", "iconic", "essential", "legendary" and even "masterpiece".
Long out of print, surviving copies of the original pressing have been known to sell on eBay for upwards of $US100. To commemorate the album's twentieth anniversary, 'Achromaticia' is about to become available on disc for the first time in more than fifteen years. Never to be repeated, the 'Achromaticia: Twentieth Anniversary Edition' is a deluxe, limited edition of 500 individually hand-numbered 3-CD sets, accompanied by a 12-page booklet, and brought together in a specially customised 8-panel card wallet softpak.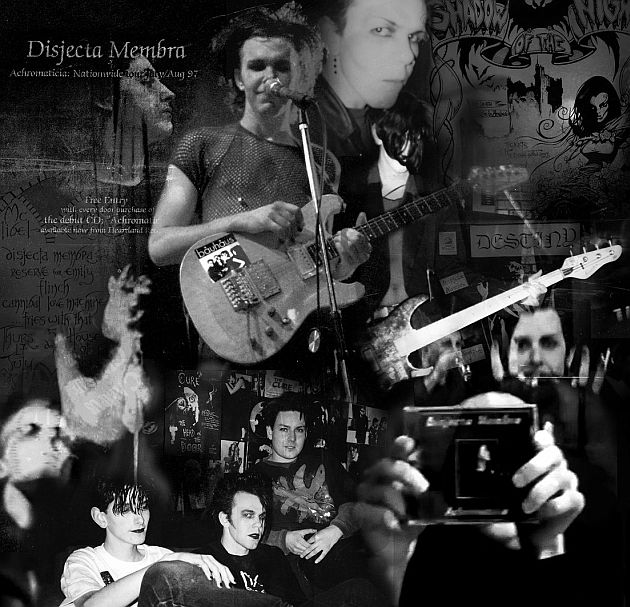 The collection contains the original album on Disc I, accompanied by two 70+ minute bonus discs of early demos, live performances, studio out-takes, compilation appearances and previously unreleased tracks; and yet another album-length digital download of rarities from the same period. Painstakingly compiled over the latter half of 2017, these bonus contents document the group's progression from the first rudimentary garage demos in early 1994, through to the album's release and subsequent 'Achromaticia' New Zealand Tour of 1997.
Advance presale ordering is available now: a rare opportunity to own a piece of underground music history.
http://disjectamembra.bandcamp.com/album/achromaticia
Source: Press Release