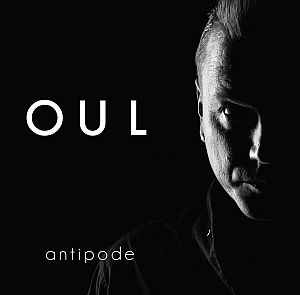 Clarity and cold... In the increasingly colourful world full of hectic and uncertainty, disorientation and confusion, OUL takes us by the hand and leads us back to ourselves. Simple structures dominate the picture, captivating compositions, clear melodies and poignant lyrics cast a spell on us. There is unambiguousness within OUL, because it is the work and the world of a single man: Allen B. Konstanz, committed in another life to THE VISION BLEAK and EWIGHEIM, he takes his own way with OUL now.
No one else in OUL has a hand in the game than Allen B. Konstanz himself. He wrote the songs on his own, wrote the lyrics and recorded all instruments personally. His path is the OUL way and on this way we meet an exquisite selection of music-historical blackness, eighties danceability and a finest selection of cold synth rhythms and monotonous but catchy melodies. Especially in his lyrics OUL reflects life as terribly awful as it is and embarks on the hunt for cold hearts to conquer them with black heat.
The album deliberately omits complexity; simple structures determine the overall appearance. Drums and percussion are minimalist and the overall sound of OUL tries to exist through simplicity - in an almost Dadaist way. 'With A Fire' is - after the already on the Internet circulating video for the epic song 'You Are All' - the first grip towards the dance floor to make it quaking.
The debut album 'Antipode' will be released on 13th April 2018 and also live OUL will present itself to the public for the first time next year, then with full band true to the motto: more is less. Because simplicity is the goal, not the way. OUL is the way.
Source: Press Release / https://www.facebook.com/oulofficial/