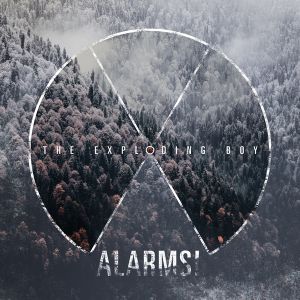 The Exploding Boy will release their new album "Alarms!" on May 18th, 2018. With their unique mixture of genres like indie, post punk and gothic the Swedes have made a name for themselves in respective scenes. New music will follow shortly, but until then we're happy to present you the coverartwork as well as the tracklist.
"Alarms!" - Tracklist
01. Fireland (The End Of Dark City)
02. Alarms In Silence
03. The Day
04. Run Red
05. Stop Time
06. Pointless Action
07. Danger Zone
08. Sign Oh The Times
09. O.H.M.Y.G.O.D.
10. Liars Roar
11. 11:59
Source: Press Release