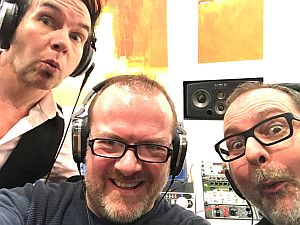 After the release of the single 'Wenn es Nacht wird in Paris', finally the release date for the upcoming album is set. It will be out on 25th May 2018! Furthermore, the band has a new member on board! Rick J. Jordan from scooter joins LEICHTMATROSE! As the front man and singer of LEICHTMATROSE, Andreas Stitz, announced, the co-founder and former mastermind of SCOOTER, Rick J. Jordan, is now an official member of the German electro chanson project.
Rick not only works as a new producer of the project, but will also write new songs alongside singer Andreas Stitz and keyboarder Thomas Fest. He will also be a steady member in the future during live performances!
Check out the video for 'Wenn es Nacht wird in Paris'!
Source: Press Release