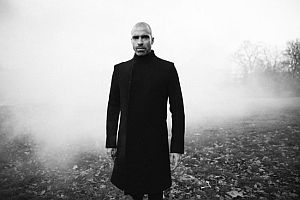 Chris Liebing and Mute are delighted to announce his signing to the label and the release of a brand new track, 'Novembergrey'. Listen to 'Novembergrey', Liebing's debut release on Mute and a taste of what to expect from future releases. Liebing explains his relationship with the label: "Without realising, a lot of the music I was into came from just one label, Mute. I vividly remember dancing around to songs by Depeche Mode and Yazoo and banging my head in dark basements to the likes of DAF, Laibach and Nitzer Ebb. Things came full circle when I found myself in the Mute office and I'm delighted to be working with Daniel Miller, someone I've known for years and Mute, a label I have known for longer still."
Daniel Miller, talking about the new signing, said: "After meeting up with Chris at numerous techno events, exchanging music and discussing ideas for many years, it was great to hear new music by him again and we're delighted that he's part of the Mute family."
In addition, Chris Liebing has announced a series of very special club nights throughout May.
9 May – Paris, Concrete (FR)
10 May – Rome, Goa (IT)
11 May – London, Village Underground (UK)
12 May – Munich, Blitz (DE)
13 May – Berlin, Berghain (DE)
For the latest information on tickets, go to chrisliebing.com
Renowned worldwide for his unique DJ sets, Chris Liebing is a leading light in German techno and devoted to the performance, production, distribution and broadcasting of music on a global level. His DJ sets are sonic journeys between darkness and light, always far from the beaten tracks of the musical mainstream. 'Novembergrey', co-produced by Ralf Hildenbeutel, marks a new facet of Liebing's dynamic sound, one that will certainly continue his own journey as an inspiration to DJs, artists, producers and music lovers worldwide.
Source: Mure Records / Photo Credit: David Paul Larson