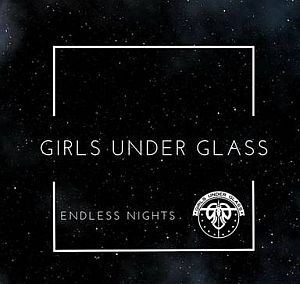 Founded in 1986 by Tom Lücke, Hauke Harms and Volker Zacharias, GIRLS UNDER GLASS quickly became stars of the national Gothic & Wave scene as a special guest of bands like RED LORRY YELLOW LORRY, NEON JUDGMENT and FIELDS OF THE NEPHILIM. The roots of the "GIRLS" are in the classic Wave sound of the 80s, whereby the band created an independent and predominantly electronic sound.
After the departure of Tom Lücke 1989, Volker Zacharias took over the role of the front man and Axel Ermes joined. This was followed by various albums and successful tours throughout Europe whereas the development of the band never went straight. After more wave-oriented albums, uncompromising works such as 'Christ' or 'Firewalker' followed, on which the band consistently surrendered to Industrial Electro-Metal. The highlight of her career, however, was the album 'Zyklus', released in 2005 and for the time being, a return to the power of the driving, compressed, melancholic Dark Wave; a creed to the perfect song that transports personality, warmth, love, anger and pain.
After a long break, GIRLS UNDER GLASS celebrated their 30th anniversary in the 80s original cast and since then have been irregularly visiting festivals. Surprisingly, after 13 years (!), the band also sets new musical standards and will release a new single just in time for the Amphi Festival in July 2018! The track 'Endless Nights', mixed by Benjamin Lawrenz & Chris Harms (Lords Of The Lost), presents the band in new heaviness and danceability paired with classic and GIRLS UNDER GLASS typical Dark Rock elements.
Check out the new Single:
Source: Press Release