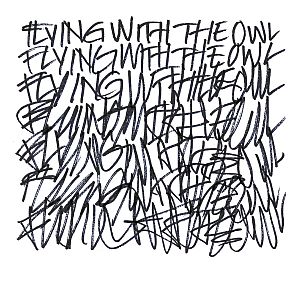 Revered or feared, admired or persecuted, a symbol of good and evil and at the same time a symbol of wisdom, protector and sorceress of the night. If songwriter and singer Michael Sele owns this intriguing night bird as the namesake to the new album and tour, one may rightly assume that this eagerly awaited owl flight marks another milestone in the now twelve-year career of the charismatic mastermind and his band THE BEAUTY OF GEMINA. With twelve new songs and two instrumental tracks on the already eighth studio album, 'Flying with the Owl' (release: October 12, 2018), Michael Sele again proves his international class as a composer, singer, arranger and producer beyond doubt.
The music, reduced to the essentials, yet intense and vibrant, yet always tastefully arranged and song-oriented, brightens the mind and at the same time celebrates the aesthetics of darkness skillfully and without disturbing pathos. The themes and texts poetically illuminate in a gentle way all facets of human existence: hopes, fears, contradictions, longings, passion and love. Attempts to find the right "drawer" for THE BEAUTY OF GEMINA are always doomed to failure as the songwriting of Michael Sele has developed steadily over the years and with each release, and in some cases even reinvented itself. Borders are explored, new sounds and instrumentation are experimented.
If you still try, THE BEAUTY OF GEMINA classifies in the Dark Wave -that is, rather dark, sad, mournful, but also yearning. But how does that work with the saxophone? 'Integrating the saxophone into the music had irritated many fans at the beginning, but we were able to convince and inspire each one of them. We have proven that everything is possible », confirms Michael Sele.
For the new production, Michael Sele has brought a number of internationally renowned guest musicians into the studio, some of which were already part of the live ensemble of the successful "Silent Land Tour" in 2017. On the saxophone the Icelandic Jazz saxophonist Eyjolfur Thorleifsson can be heard, on the cello the Swiss musician Raphael Zweifel who lives in Nice, who could be heard with the TOTEN HOSEN on their acoustic tour. Next to the violin are the well-known Fidlerin and also in the Swiss folk music-savvy violinist Eva Wey and at the bass again friend and bass virtuoso Philipp Küng, who was already part of the recordings of the albums 'Iscariot Blues' and 'Ghost Prayers'. The longtime musical companion and exceptional drummer Mac Vinzens completes the illustrious ensemble. His accented and energetic playing gives the songs the necessary pressure and rhythmic compactness.
Recorded in Reykjavik, Nice and traditionally in Michael Sele's own recording studio in the Old Cinema in Mels. Like in the past, the album has been mixed and produced by Michael Sele personally and responsible for the mastering and the final sound enhancement was the Grandmaster Dan Sutter. Sound quality, transparency and dynamics meet the highest standards.
"Rarely have I experienced musicians whose interplay is so perfect, who act so unpretentiously and treat each other with respect,"
says Michael Sele
Check out the new video 'Ghosts':
Tour Dates

26.09. - Basel (CH) / Sommercasino
27.09. - Bern (CH) / Roessli
28.09. - Munich (DE) / Backstage Halle
29.09. - Zürich (CH) / Moods
30.09. - Mels (CH) / Altes Kino
02.10. - Frankfurt (DE) / Das Bett
03.10. - Leipzig (DE) / Peterskirche
04.10. - Bochum (DE) / Rockpalast
05.10. - Berlin (DE) / Musik & Frieden
06.10. - Hamburg (DE) / Knust
Source: Press Release