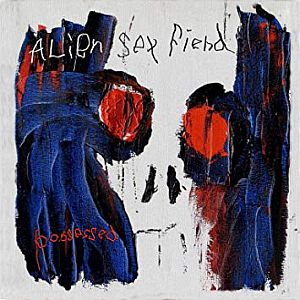 Alien Sex Fiend are delighted to announce their return, after twenty-four years, to Cherry Red Records, who will release and distribute the new studio album, 'Possessed', in conjunction with their own 13th Moon Records label. ASF's connection with Cherry Red goes all the way back to 1983, believe it or not, and they have maintained a close relationship throughout that time. Increasingly so during the last few years whilst working together on several re-issues, including two 'Classic Albums' Box Sets (Vol 1 and
Vol
2
)
and 2017's acclaimed 'Fiendology', their 35 year career retrospective.
According to "their man at Cherry Red", who wishes to remain anonymous to protect the innocent,
"During talks about potential tracks for 'Fiendology' I visited Fiend HQ and was treated to some ferocioustunes from the new album blasting out of the stereo. I knew there and then that the new album belonged with Cherry Red... it took almost a year and several further messy visits but eventually the band agreed"
.
From their fiendish perspective, the band felt that joining forces and licensing the album to Cherry Red would make the most of their individual strengths. They can maintain their independence with 13th Moon Records yet have the benefit of all that a bigger label can offer. Hands have finally been shaken, squiggles have been squiggled and they're ready to roll.
Source: Press Release