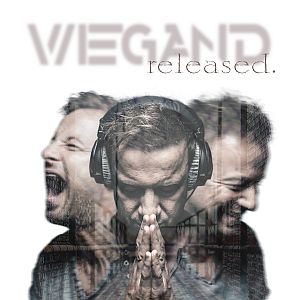 The dark season 2018 falls and announces selected Electro Pop sounds from the house of WIEGAND. Sounds unknown? Helge Wiegand is not entirely unknown as he's been hitting stages with DIORAMA as a backing vocalist and keyboarder since 2013. He was also invited by Volker Lutz to join and enrich the band T.O.Y. musically as a full time member 4 years later.
Helge has been travelling the world since 2013, hitting stages in Germany, Poland, Denmark, Israel and Mexico. He has been abroad a lot and got inspired by surrounding musicians to complete his first full length album. The single 'Floating away' gave a first impression in October 2018. It included impressive remixes by Vasi Vallis (FROZEN PLASMA, NAMNAMBULU, FUTURE LIED TO US), Volker Lutz (T.O.Y.), Alex Krivoruko (MENTAL DISCIPLINE) and others. These combined powers paid off and 'Floating away' straightly entered the DAC Charts.
Close to Christmas, on 20 December 2018, the debut album, 'Released', will see the light of day. It will sneak into the listeners' ear as soft as snowflakes falling down. Subjects like the increasing alienation in fast-paced present times (Down the memory lane), the recollections of his own youth (Time), the faith in one selves power (The room) or submerging into the music and festival-world (Floating away) overall shows WIEGAND's intention of interpreting own experiences and views in a musical way; planting pictures and merciless catchy tunes into the listener´s head. His songwriting is of electrical nature, pop-orientated, 80's-influenced, sometimes softly melancholic, piano-based, but always highly melodic with a dose of "edge".
Tracklist

01. Down the memory lane
02. Floating away
03. Falling
04. The room
05. Hideaway
06. Time
07. Superheld
08. The little man
09. Waiting in line
10. Down the memory lane (live piano session)
11. Falling (piano version)
12. Floating away (aftershow edit)
Source: Press Release