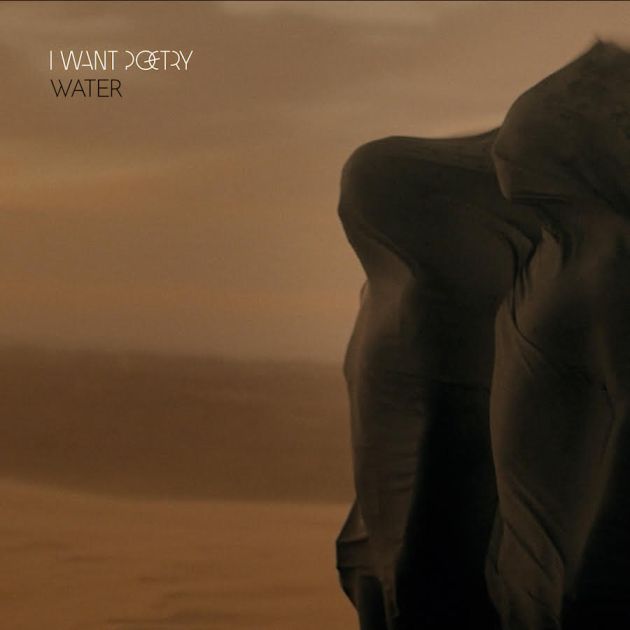 Artist: I Want Poetry
Release: Water (single/clip)
Release date: Sept 13, 2019 (single) / Sep 20, 2019 (clip)
Label: recordJet
For miles, nothing but sand. Just one traveller braves the hot desert wind, and the dunes melt under his feet. The music video immediately starts with the longing for water, the eponymous element of the new I WANT POETRY song.
"The video shoot for Water was the most intense we ever experienced. With all your strength, you stem against the wind, sand whips in your face. Your eyes are tearing, you can hardly see. The director tells you something, but all you can hear is noise. You duck for a short moment, take a deep breath, and bear up again. Then you get up and the dance starts new – the dance with the elements", says keyboarder Till.
Watch the beautiful "Water" clip here:
As the previous single 'Adrenaline', 'Water' was created in cooperation with producer Michael Vaina and sound engineer Kieron Menzies from L. A., who works for LANA DEL REY. Like the forces of nature it describes, the song floats from dust-dry bass to broad analogue surfaces and hymnal piano, and like carried by the wind, there is the unique and ethereal vocals of singer Tine: "All my dreams unfolding / I let it all run wild / and go to where the water flows."
I WANT POETRY are passionate border crossers, and even apparent contradictions unite to a harmonic whole thing. Their music comes out of the stylistic no man's land, where modern Indie Pop, ethereal ambient elements and dramatic Neo Classic influences collide and merge to something entirely new. Profound, spherical, and always with an unpredictable twist. Pop with rough edges; sometimes driven by an infinite width, sometimes reduced to an almost claustrophobic intimacy.
The duo already played more than 200 shows in Germany, Czech Republic, and Switzerland. In the category "Best Alternative Band", I WANT POETRY was honoured with the German Rock & Pop Award for their live performance. Right now, the two are working at their second album 'Human Touch' that will be released in 2020. The next tour of I WANT POETRY starts in October 2019.
Live dates

Oct 4, 2019 Kulturbaustelle, Suhl
Oct 18, 2019 Café Käthe, Rostock
Oct 19, 2019 Prinz Willy, Kiel
Oct 25, 2019 KostBar, Schwerin
Oct 26, 2019 Volksbad Buckau, Magdeburg
Website: www.iwantpoetry.com
Facebook: www.facebook.com/iwantpoetry
Instagram: www.instagram.com/iwantpoetry
YouTube: http://www.youtube.com/iwantpoetry
Spotify: IWantPoetry@Spotify
Source Press Release