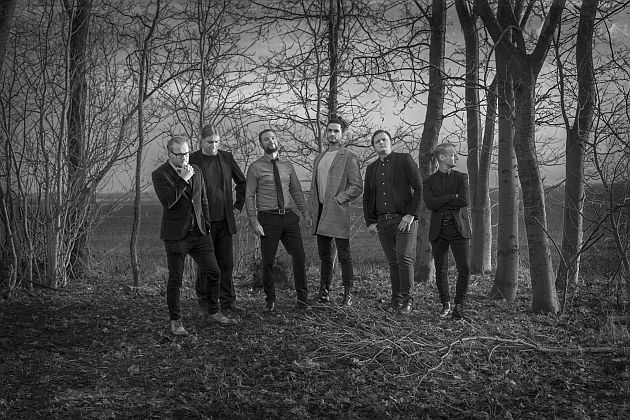 "Nothing ain't nothing / I'm low, but I still feel / That nothing ain't nothing / A broken heart can heal", so goes the fateful chorus from abyssal Danish noir-rockers as they cling to hope on their latest release. Half a decade ago KELLERMENSCH seemed submerged in the very same soil they so groundbreakingly had emerged from. After the self-titled debut had taken European reviewers by storm and led to performances at, among others, Rock am Ring, Rock im Park and the iconic opening of Roskilde Festival's legendary Orange Stage, the band seemed to descend from the surface back underground.
Five years later the six-piece reappeared with their illustrious comeback album, 'Goliath', gaining entirely positive reviews in Germany and elsewhere. This time around fans of the Danish Rock phenomena won't have to wait as long. Less than two years since their latest release and just 24 days into the new decade, the band returns with a brand new single which, besides well-known characteristics, adds new dimensions to the their unique sound. The flair for melody, love of wooden instruments and their dark intensity is ever present, as KELLERMENSCH with a more subdued but timeless soundscape once again breathe life into Rock music.
'Nothing' - a colossal serenade - shines a light in the darkness that swallows those who experience loss. The single artwork depicts the contour of a female figure as an allegory of abandonment. Still 'Nothing' is a hopeful song that focuses on the individual's struggle to realize, that nothing ain't nothing, and serves as a reminder that when surrounded by darkness one must move towards the light. 'Nothing' is to be released January 24th through Motor Music and Persona Non Grata Records.
Source: Press Release / Photo by Michael Iversen