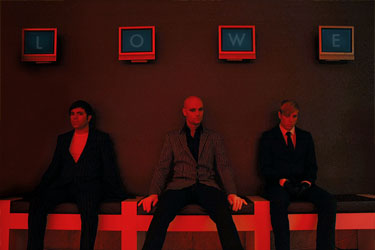 Håkan Lidbo (SE), Iris (US), People Theatre (FR), Colony 5 (SE), Mafia Mike (PL), Elegant Machinery (SE), Diskodiktator (SE), 4Tune8 vs. Warp Acht (DE), Rezonance (SE), Ambra Red (SE), Emplosia (RU), Rupesh Cartel (SE), Minerve (DE), Fredrik Skeppholm (SE), Rossisdead (US), Shoe (SE), Ze Prizz DJ:z (RU), Viktor Ginner (SE), Tobias Ersson (SE) ...
LOWE "TENANT REMIXED" OUT JUNE 20TH!
Lowe "Tenant Remixed" will be released june 20th and is an exclusive 21-track (previously unreleased!), 2-disc Limited Edtition. Lowe are now in the studio working on "Kino International" (the follow up to "Tenant"). Release is planned to Oct-07.
Place your pre-order at Megahype Store now and get it signed by the band (special price for a limited time!)