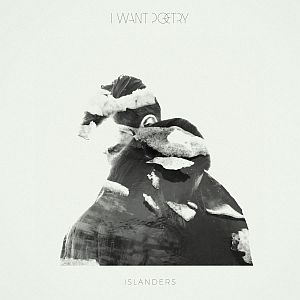 With an intense and energetic new song, the Dream Pop duo I WANT POETRY announces their upcoming album, 'Human Touch'. 'Islanders' gives a voice to those who yearn for change, for a future that is really more instead of just the same. A song about unity and connection in an ever faster changing world and a hymn for everyone who longs for a change for the better. "Everywhere we look, we see people coming together for a common cause: for a worth living today and a future worth striving for. The earth is our island and we are all connected in our hunger for this human touch," says singer Tine von Mountains.
The video, an artistic double exposure collage, reflects on humanity and our place in the world. Wide, untouched landscapes merge with the machinery of civilization, the wonders of nature with the creations of mankind. Quo vadis, human?
'Islanders' was nominated for the European Songwriting Award 2020 and can be heard on all platforms from July 10th. Longing piano playing meets cool electronic elements, pin passages meet great Pop moments: I WANT POETRY combine even apparent contradictions into a harmonious whole. The unmistakable voice of singer Tine von Bergen leads us through voluminous soundscapes that create Scandinavian expanses in the mind's eye. In a very short time, the Dresden duo has earned its reputation as one of the most exciting formations within the European Indie Pop scene. No wonder that the music of I WANT POETRY is repeatedly compared to international acts such as BJÖRK, AURORA or FLORENCE + THE MACHINE. The new song 'Islanders' announces the upcoming album 'Human Touch', which will be released in October this year.
Artist: I Want Poetry
Releases: 'Islanders' (Single/Clip), 'Human Touch' (Album)
Release Dates: 10 July 2020 (Single), 9 October 2020 (Album)
Label: recordJet
Live-Dates

10 Oct 20 - Dresden, Scheune
16 Oct 20 - Neuruppin, Resort Mark Brandenburg
17 Oct 20 - Rostock, Café Käthe
18 Oct 20 - Havelberg, Kunst im Rathaus
23 Oct 20 - Wiesbaden, Heimathafen
24 Oct 20 - Wetzlar, Franzis im Kulturzentrum Wetzlar
25 Oct 20 - Rüsselsheim, Waschbar
20 Nov 20 - Cologne, Café Lichtung
21 Nov 20 - Marburg, Q - Cafe. Club. Kultur
15 Jan 21 - Halle, Lichthaus
19 Feb 21 - Gelsenkirchen, Wohnzimmer Ge
Source: Press Release / www.iwantpoetry.com