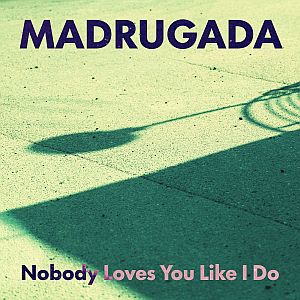 When the three remaining original members of MADRUGADA got together again in 2019 to celebrate the 20th anniversary of their debut album 'Industrial Silence', this not only led to almost 100 concerts, including a triumphant parade across the European continent, festivals across Norway and two sold out shows at the Spektrum in Oslo. It also resulted in the band finding that they were missing from their fans - and that they had missed each other.
Sivert Høyem (vocals, guitar), Frode Jacobsen (bass) and Jon Lauvland Pettersen (drums) agree: never in their long career has it been so fulfilling to tour with MADRUGADA as in 2019. "It felt easy," laughs Høyem when he looks back two years later. "Believe me, it has never felt easy!"
The positive atmosphere that prevailed in the band had to be used for something. When it became clear that MADRUGADA didn't feel ready to stop playing, they quickly agreed that new music needed to be written and released. It quickly became clear that the chemistry from the concerts could easily be carried over to the rehearsal room. The spirit of the band's early days has been kept in the form of long, creative jam sessions. Plenty of music was created, some old ideas from the desk drawer were brought back to life, and in February 2020 the band went to Los Angeles to record an album.
Little did they know then that the world would soon end and that the process leading to the completion of the album would be more complicated than they had imagined. But more on that later. 'Nobody Loves You Like I Do' is the first single from the first MADRUGADA album since 'Madrugada' (2008) - and the first single without founding member and guitarist Robert Burås, who passed away in 2007. The song is the result of three men who all have clear opinions about how things should be, but who may listen a little better to each other than they did 15-20 years ago.
MADRUGADA - Nobody Loves You Like I Do
Label/distribution: Warner Music
Release date: Sep 10, 2021
Tour starts on March 25, 2022

March 25, 2022 Cologne – Victoria Carlswerk
March 26, 2022 Wiesbaden –Schlachthof
March 27, 2022 Stuttgart – Im Wizemann
March 29, 2022 Munich – Muffathalle
April 1, 2022 Berlin – Tempodrom
April 2, 2022 Dresden – Schlachthof
April 4, 2022 Hamburg – Markthalle
Source: Press Release