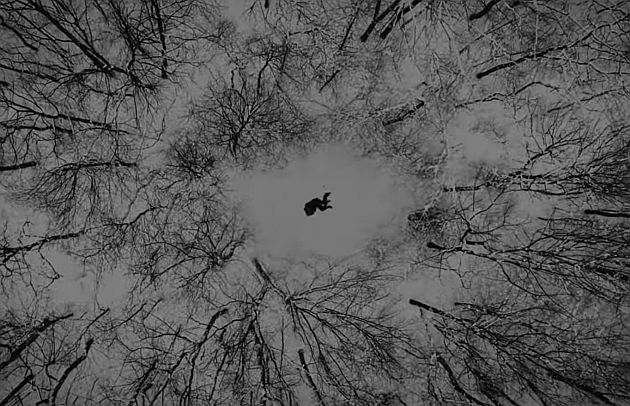 "Step by step on a snow-covered road..."
Many numerous musical steps already lie behind Marcus Testory and Matthias Ambré, the protagonists of DIE KAMMER. They will take their next one this year, on December 22, 2021, the 10th founding day of the duo. The chamber releases the new single 'Ago', including video, on all available platforms. Lovingly composed, arranged and produced for the current 4-piece line-up, the song takes the first big step with us towards the planned album 'Season 5'. Still, besides Testory's characterful voice, the acoustic instruments, such as guitars and cello, characterize the sound world of the Chamber. But now, still in a subtle, cautious way, a new one is added: electronics.
Look + listen:
iTunes: https://itunes.apple.com/album/id/1596954979
spotify: https://open.spotify.com/album/69yLstF7925NIJQnXv0DsW
"It's been a long way from silence..."
When these opening words of the first single of the two musicians Ambré & Testory 'The Orphanage' under the label DIE KAMMER sounded 10 years ago, both had already left their footprints in the snow cover of the wintry musical landscape of Europe. Testory had been frontman of the Viennese dark wave band A WEDDING ANNIVERSARY for a long time since the end of the 80s, and later operator of the acoustic formation CHAMBER. Ambré was co-founder and over 10 years producer, co-composer, arranger, guitarist and background singer of the band ASP. Page end of 2011, DIE KAMMER should from now on describe the joint path of the two artists.
"welcome to the orphanage..."
They describe their music itself as an "ominous mixture of indie, folk, singer-songwriter and gothic". The songs, primarily in English, tell whimsical and morbid stories of melancholy, transience and death, but also of unflinching joy and lust for life. The narratives often contain fine sarcasm and subtle social criticism, as well as autobiographical experiences and personal experiences. The songs are performed in variable instrumentations. Sometimes minimized to two. Often in a larger "chamber orchestra" with tuba, viola, violin, cello, bass and drums. Since 2020 mainly in compact four-piece formation.
Source: Press Release