Amphi Festival – The Orkus Open Air 2006

Tanzbrunnen, Cologne, Germany
Saturday, 22nd July and Sunday, 23rd July 2006
Ticket Saturday: 39.80 Euro including pre-sales fee
Ticket Sunday: 39.80 Euro including pre-sales fee
Weekend ticket: 49.80 Euro including pre-sales fee
http://www.amphi-festival.de/
The first Orkus Open Air Festival was held 2005 in the Amphi Theatre Gelsenkirchen. This year the location was changed to the Tanzbrunnen in Cologne. All bands and DJs are confirmed now and it is not too much said if telling you that the festival will present a good mixture between well known bands and newcomers. While for "Fixmer/McCarthy" this will be the only open air festival 2006, "Welle:Erdball" will present a special show and "Diary of Dreams" will please the audience with a best-of program. Andy Krüger of "Melotron" will lead as moderator through the whole festival. This year's festival location is situated directly at the river Rhine and will create a very nice atmosphere for the festival weekend.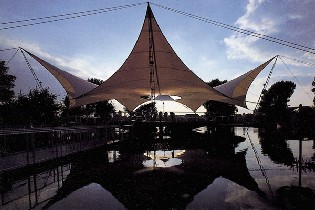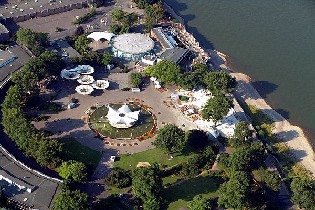 Info

Tickets


Ticket Saturday: 39.80 Euro including pre-sales fee
Ticket Sunday: 39.80 Euro including pre-sales fee
Weekend ticket: 49.80 Euro including pre-sales fee
Tickets are available online at
http://www.darkticket.de/
or via CTS, hotline: +49 (0) 1805-997060
At the moment there is no information available if you can buy the tickets directly at the festival area. Please have a look at the festival website for further information.
Camping

Address of the camp ground: Camping Berger, Berger GmbH & Co. KG Uferstraße 71, D- 50996 Köln (Rodenkirchen)
Prices: per night and person: 6 EUR, per car 3 EUR, per tent 3 EUR
Reservation by phone: +49-221-9355240
Reservation by fax: +49-221-9355246
Reservation by e-mail:
This email address is being protected from spambots. You need JavaScript enabled to view it.
You'll get more information at the camp ground website:
http://www.camping-berger-koeln.de/
Hotel Reservation


Tel: +49 4161 651609
online:
http://www.greenfields-online.com/amphi/index.phtml

Contact


Amphi Festival
Göthel, Lotze, Verseck, Nöth GbR
Martin-Niemöller-Weg 15a
30823 Garbsen
This email address is being protected from spambots. You need JavaScript enabled to view it.
Martin-Niemöller-Weg 15a30823 Garbsen
Bands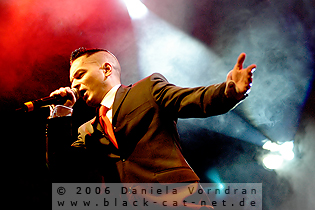 And One
Calmando Qual
Cephalgy
Combichrist
Diary of Dreams
Dope Stars Inc.
Faun
Fixmer / McCarthy
Frozen Plasma
Letzte Instanz
Lola Angst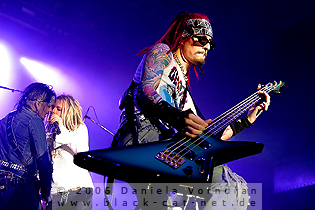 Negative
Retrosic (DJ-Set)
Samsas Traum
Schandmaul
Subway to Sally
The 69 Eyes
this morn' omina
Unheilig
VNV Nation
Welle: Erdball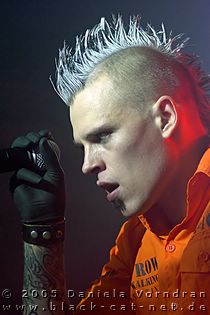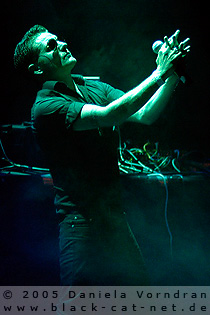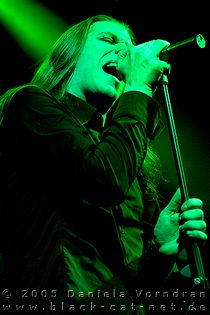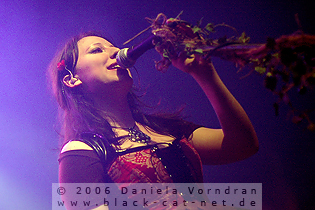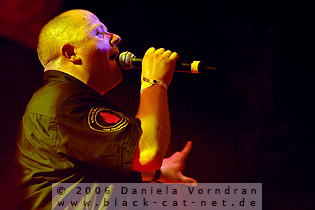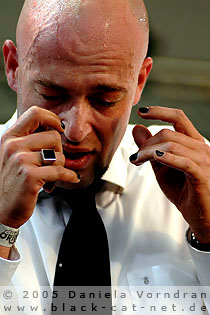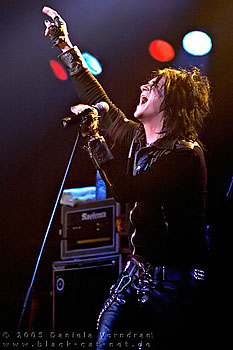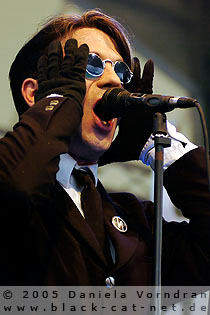 Timetable


Mainstage, Saturday
13:00 Doors Open
14:50 - 15:20 this morn' omina
15:40 - 16:20 Cephalgy
16:40 - 17:20 Welle:Erdball
17:40 - 18:20 Unheilig 21:20 -
18:40 - 19:20 The 69 Eyes
19:40 - 20:30 Subway to Sally
21:00 - 22:00 VNV Nation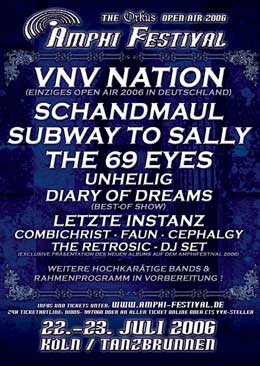 2nd stage, Saturday
18:00 Doors Open
18:00 - 19:00 DJ Nightdash + DJ Marco (KuFa - Krefeld)
19:00 - 20:00 DJ Ronny (www.depechemode.de)
20:15 - 21:00 Lola Angst
22:05 - 22:05 Calmando Qual
22:30 - 23:15 Combichrist
23:45 - 00:45 Diary of Dreams
01:00 - 02:00 The Retrosic - DJ Set
02:00 - 02:45 DJ Elvis (The Memphis)
02:45 - 03:30 DJ Mike K. (EOD / Eisenlager)
03:30 - 04:15 DJ Oliver Hölz (Ringlokschuppen)
04:15 - 05:00 DJ X-X-X (Cyberia/Holland)
Mainstage, Sunday

12:00 Doors open
13:00 - 13:30 Frozen Plasma
13:50 - 14:20 Faun
14:40 - 15:20 Dope Stars Inc.
15:40 - 16:20 Fixmer / McCarthy
16:40 - 17:20 Letzte Instanz
17:40 - 18:20 Samsas Traum
18:40 - 19:20 Negative
19:40 - 20:30 And One
21:00 - 22:00 Schandmaul
Aftershow Parties


The after-show parties will be announced later at the festival website.
Other Events around the festival


Audio Books

During the change-over breaks you'll have the possibility to listen to different audio books. On the main stage it will be "Galina erklingt in neuen Tönen" and on the second stage you can listen to "Das Amulett von Kyan`Kor".
Pre-Party

There will be a pre-party on 21st July at the Alter Wartesaal in Cologne. Entrance will be 8 EUR from 23:00. The beer-garden will be opened from 19:00. The DJs Elvis and Mike will offer you a musical range from EBM, Synthpop and Industrial over Cybergoth and Futurepop to Darkelectro. There will be also some specials: DVD show on two screens, VIP guests and Meet&Greet. Dress code is scene, fetish, gothic, PVC, leather, SM. More information at
http://www.memphis-team.com/
.
Photo competition

Together with the Orkus magazine there will be held a photo competition. People are asked to send in their nicest snap-shots of the festival. Allowed are pocket cameras (film and digital) and analogue SLRs (film).
Ghost tour

Together with schwarzen-köln.de there will be held a ghost tours through the city of Cologne. Date is 22nd July at 11:00. More info at the festival website.
{jos_sb_discuss:13}