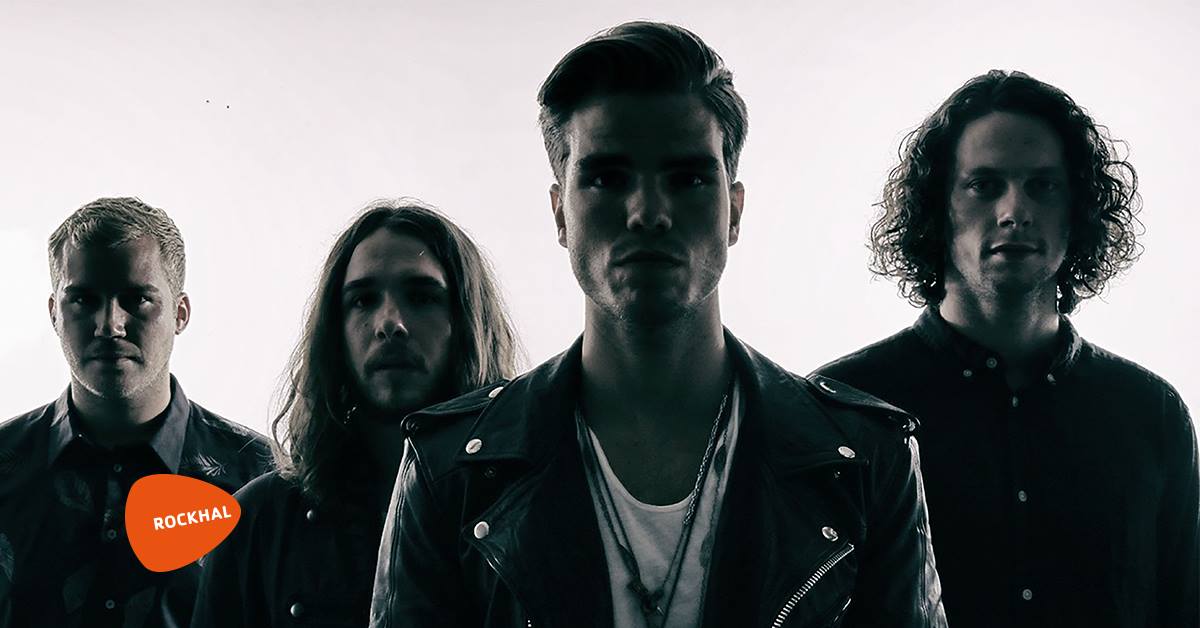 Rockhal, Esch sur Alzette, Luxembourg
9th July 2018
Kaleo

Every story has two sides, and that adage is certainly true for KALEO, the four-piece band from Iceland who now call the US its home. Call it a split upbringing: the isolated heritage that results from coming of age in Iceland has paired with the fresh inspiration of moving to America, and the band has built a sound to match the disparate landscapes. A gorgeous and raucous blend of Rock, Folk and Blues, KALEO's debut LP embodies that very spirit of duality: titled 'A/B', the album showcases the band's multi-layered dynamics and ability to play different genres with equal skill. It seems like a strange combination: Blues Rock à la THE BLACK KEYS and KINGS OF LEON.
Best friends since attending elementary school outside of Reykjavik, bandleader JJ Julius Son, drummer David Antonsson, and bassist Daniel Kristjansson began playing together at the age of 17 before adding guitarist Rubin Pollock to the mix in 2012. They named the band KALEO, which means "the sound" in Hawaiian, and started their career in with a handful of well-received shows at the 2012 Iceland Airwaves music festival. The band signed to Elektra/ Atlantic and moved to the States in early 2015, choosing Austin as their new base.
And then there was 'Way Down We Go' and the group became a global phenomenon. The song will be one of the singles of 2016. From Australia to Poland and from Canada to Russia. Very special: KALEO includes a version of 'Way Down We Go' in the heart of the dormant Icelandic volcano Thrihnukagigur.
Additional Concert Info

Doors: 19:00
Show: 20:00
Tickets: 33€ + 3.30 € presale fee
Info & Tickets: https://www.rockhal.lu/agenda/rock-pop/show/detail/kaleo-1/
Facebook Event: https://www.facebook.com/events/336696553482742/
More on
Kaleo