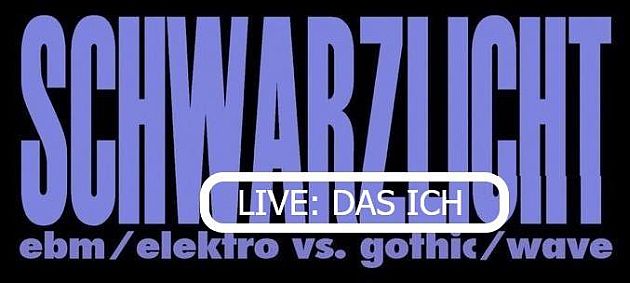 Fundbureau, Hamburg, Germany
30th March 2019
Das Ich - Schwarzlicht (15 years celebration)

The Schwarzlicht party at Fundbureau in Hamburg is celebrating 15 years anniversary on 30th of March and presents for this special night DAS ICH as special birthday guests. It is unnecessary to explain who DAS ICH are. The band was founded in 1989 and so is celebrating 30 years this year.
DAS ICH presents the genre of "Neue Deutsche Todeskunst" like almost no one else. Their performance is morbid, provocative and criticising in a very artistic way. The red corpse painted Stefan Ackermann and the devilish Bruno Kramm: a duo like no one else. Songs like 'Destillat' or 'Gottes Tod' fill the dance floors of Gothic parties even decades later in no time and spread their energy over and over again. Also their live shows are monumental and epic.
There are only 200 tickets available in the presale for this special gig, so don't miss! After the gig - Schwarzlicht party with two floors.
Additional Concert Info

Doors: 20:00
Start: 20:30
Tickets: 26.72 € (+ charges) via
bit.ly/das_ich_hamburg
Info: https://www.facebook.com/events/1034689693401809
Artist: https://www.facebook.com/DasIch.fans
More on
Das Ich