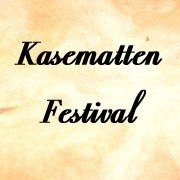 Sandstone Cave Langenstein, Halberstadt, Germany
3rd & 4th May 2019
Kasematten Festival 2019 with Front Line Assembly, Suicide Commando, Diorama, Orange Sector, Whispers In The Shadow, Prager Handgriff, Hearts Of Black Science, Aeon Sable and more

UPDATE: As the promoter informs on 14th April 2019, the festival is cancelled once again since not enough tickets are sold. You will get a refund for your ticket! Please check the festival website about the procedure!

Taking place in a cave makes the Kasematten Festival without any doubt a truly special event within the dark scene. In 2015, the festival took place for the very first time at the sandstone cave Langenstein in Halberstadt and about 1,000 folks had a great black celebration together. Last year, the festival had to be cancelled due to security reasons, but is finally back for good this year.

This year, the line-up once again calls for a successful festival with headliners FRONT LINE ASSEMBLY or SUICIDE COMMANDO. But there are like always some hidden gems within the line-up. Don't miss this unique "underground" fest in Halberstadt! On the festival's website you can find all info you need, such as how to get there and which bands will be playing when, and get your day or combi-tickets.


Line-up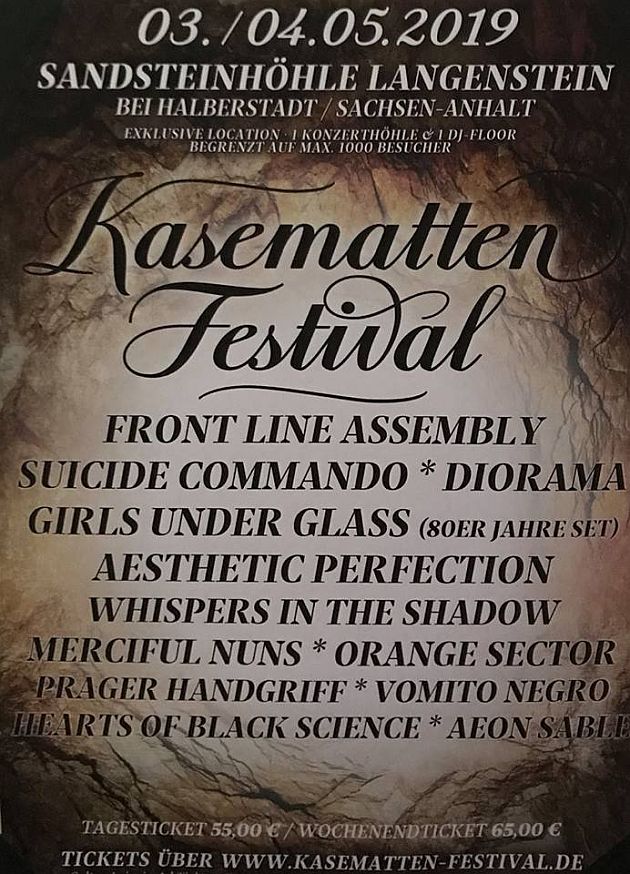 Additional Festival Information

Tickets: Day tickets are available for 55.00€, weekend-tickets for 65.00€ and parking ticket for 12.00€ at https://www.ht-events.de/festivals/kasematten-festival.html
Info: http://www.kasematten-festival.de