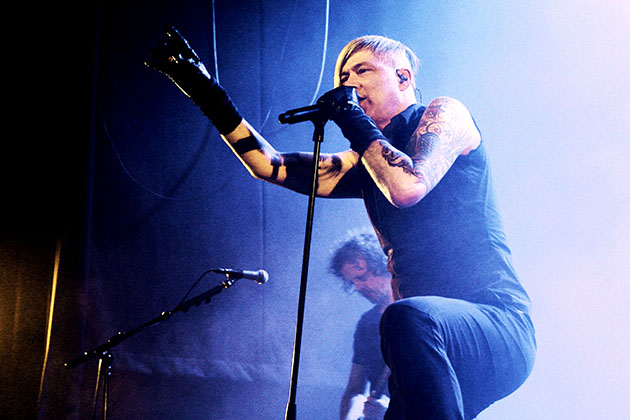 Hulen, Bergen, Norway
29th May - 1st June 2019
Seigmen - 30 years Special

Northern Europe's oldest Rock club - Hulen in Bergen - celebrates its 50-years-anniversary and SEIGMEN - one of the most popular Norwegian Rock bands - becomes 30. That alone is a fantastic reason for SEIGMEN to finally come back to Bergen and to start the big celebration year there. And for that reason Hulen and SEIGMEN are coming up with something really special. On four nights in a row SEIGMEN are going to play four different setlists, trying to reconstruct the four gigs that they played at Hulen in the 90ies.
The reference for the first night - 29th May - will be the first gig that SEIGMEN ever played in Bergen that was in 1993, a year after 'Pluto' was released. On the second night - 30th May - we travel back to 1994, the year when the 'Hjernen Er Alene' EP and the successful album 'Total' came out. 'Hjernen Er Alene' is until today the song that is closing almost every concert that the band is playing and 'Total' is known for being a milestone in their early career. On Friday, the 31st May, we move forward to 1995, the year when the huge mega hit 'Metropolis' entered the top positions in the Norwegian charts and made the young band from Tønsberg famous "over night" in Norway and also beyond. The last evening of this live special brings us to the year 1999 with the songs of the last regular and legendary album 'Radiowaves' before the band's for the time being split-up in 1999.
For the four events are one-day-tickets available, but also a four-day-pass. Due to the venue's capacity these are gonna be intimate, intense and as some have said, hot shows!
Additional Concert Info

Doors: tba
Start: 21:00
Tickets: 4-day-ticket: 1,495 NOK / 1-day-ticket: 430 NOK
Info: https://www.facebook.com/events/256385681928980/
Artist: https://www.facebook.com/Seigmen/
More on
Seigmen