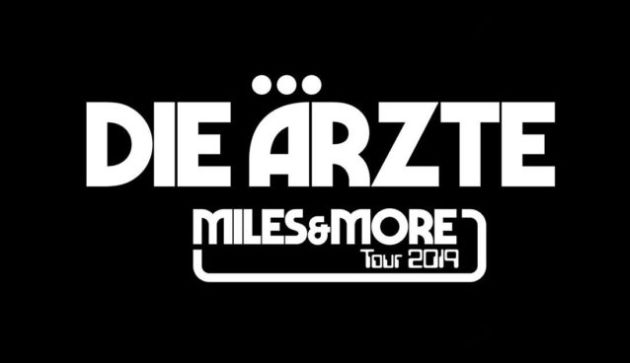 Den Atelier, Luxembourg City, Luxembourg
25th May 2019
Die Ärzte - "Miles & More Tour"

DIE ÄRZTE is the name of the German band from Berlin. They belong next to DIE TOTEN HOSEN from Düsseldorf to the most commercially successful band in the Punk Rock scene! The band has released 13 studio albums like 'Das ist nicht die ganze Wahrheit…' , 'Jazz ist anders' and more. The band consists of guitarist Farin Urlaub, drummer Bela B and bass player Rodrigo González. All three write and perform their songs.
The band has been very popular in Germany, Austria and Switzerland, while also enjoying some success in other Northern European countries. DIE ÄRZTE are largely unknown outside of these countries, aside from descendants of German nationals abroad as well as many students. The band considered releasing an album in English in the mid-1990s, but they dropped the idea. In 2002 they did a short tour in Japan and released a compilation of their last albums there, and in 2004 they did a short tour in South America. Today they are one of the highest grossing live acts in Germany, Austria and Switzerland.
In June 2019, the band is going to headline the festivals Rock am Ring and Rock im Park. It will be their first live shows since 2013. Funny enough, they won't be bring their "Miles & More-Tour" in Germany except for the two festival dates, they'll tour in countries like the Netherlands, Poland, Luxembourg and Czech Republic. Three days after they released their tickets, all their shows were sold out, mostly because they're doing Club concerts and the number of tickets is very limited! For the lucky ones who were able to catch a ticket, should expect a spectacular show with the legends of German Punk Rock and of course a lot of fun!
Additional Concert Info

Doors: 19:00
Tickets: SOLD OUT
More info: https://www.atelier.lu/Upcoming-Shows/Die-Aerzte
Facebook Event: https://www.facebook.com/events/1208515082635667/
More on
Die Ärzte