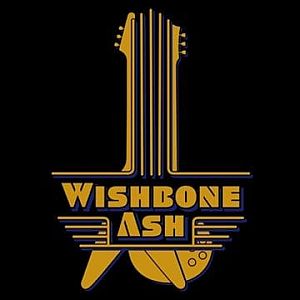 Rosenhof, Osnabrück, Germany
30th January 2020
Wishbone Ash - 50th Anniversary Tour

On the occasion of their 50th anniversary WISHBONE ASH go on "Anniversary Tour" in 2020. In the summer, the band is working on their 25th studio album, which fans can already look forward to. Re-releases, first releases of TV recordings and other events accompany the anniversary.
Founded in London, England in 1969, WISHBONE ASH is one of the most influential guitar bands in the history of Rock. Equally inspired by British Folk, American Jazz and R & B, the band earned public approval and critical acclaim. Energy and melody have made THE ASH a hard-to-beat act currently being discovered by a new generation of loyal Rock fans. Over the years, the band has been experimenting with a variety of musical genres, from Folk, Blues and Jazz to pedal-to-the-metal Rock and Electronica. Whatever the style, WISHBONE ASH's unmistakable unique selling point is its combination of two lead guitars, which influenced bands like THIN LIZZY, LYNYRD SKYNYRD, IRON MAIDEN and OPETH.
As a true warrior of the road, the band covers about 30,000 miles annually, which is equivalent to a circumnavigation of the globe. WISHBONE ASH will spend the summer in the studio recording a new album. They bring their artistic output to 25 studio albums, 11 live albums, as well as five live DVDs and the DVD Rockumentation 'This is Wishbone Ash'. Also available are the fifth Roadworks CD 'Live in Sacramento', which was recorded during the North American tour in 2018, and the first official re-releases of 'Twin Barrels Burning' from 1982 and 'Raw to the Bone' from 1985.
In addition, some older recordings come back to light for the anniversary, such as Snapper Records' latest release, 'Live in Glasgow' from 1977. Also the legendary and eagerly awaited TV recording 'Live from Rockpalast' (Germany, 1970s), which will soon be available on the label Made in Germany Music. But that's not all: WISHBONE ASH also has lots of other projects in store - the 50th anniversary will be accompanied by various publications and events.
In 2015, Andy Powell's musical memoirs entitled 'Eyes Wide Open: True Tales of a Wishbone Ash Warrior', co-written by acclaimed Irish music journalist Colin Harper (available as e-book for Kindle or Apple iBook), was released. One thing is for sure: No other Rock band in history has played more with the twin-guitar concept than WISHBONE ASH.
Additional Concert Info

Doors 19:00
Start: 20: 00
Tickets are available for 36.00 € (+ charges/shipping) via
Eventim
Info: https://rosenhof-os.de/programm/wishbone-ash-50th-anniversary-tour-2020
More on
Wishbone Ash