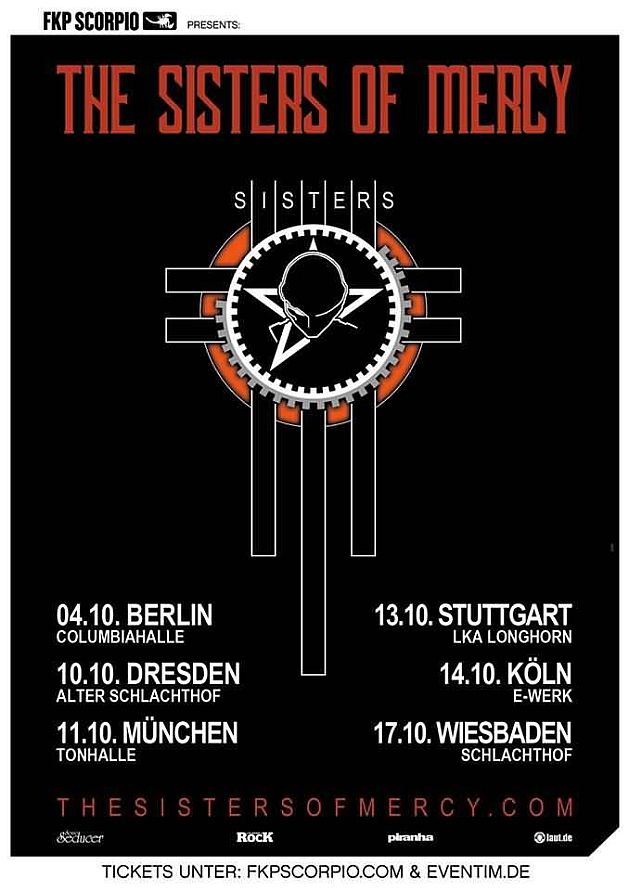 E-Werk, Cologne, Germany
14th October 2019
The Sisters Of Mercy - European Tour 2019

The Dark Wave / Goth icons THE SISTERS OF MERCY have been resurrected from the dead and have announced a large European tour, including some summer festivals. The German leg of the tour takes them amongst other five places to the Cologne E-Werk, which has sold out months ahead of the concert.
So in October it is time to celebrate iconic hits like 'Walk Away', 'Doctor Jeep' and - yes - 'Temple of Love', as Mr Eldritch and his counterpart - drum computer Dr Avalanche have not released any new material since the late nineties. But as long as there is music, there is hope. So let's see if the buzz surrounding THE SISTERS OF MERCY creates enough inspiration to record some new stuff.
Additional Concert Info

Doors: 19:00
Start: 20:00
Tickets are currently not available.
More Info: https://prime-entertainment.de/index.php?id=34&eventid=5589&p=
More on
The Sisters Of Mercy