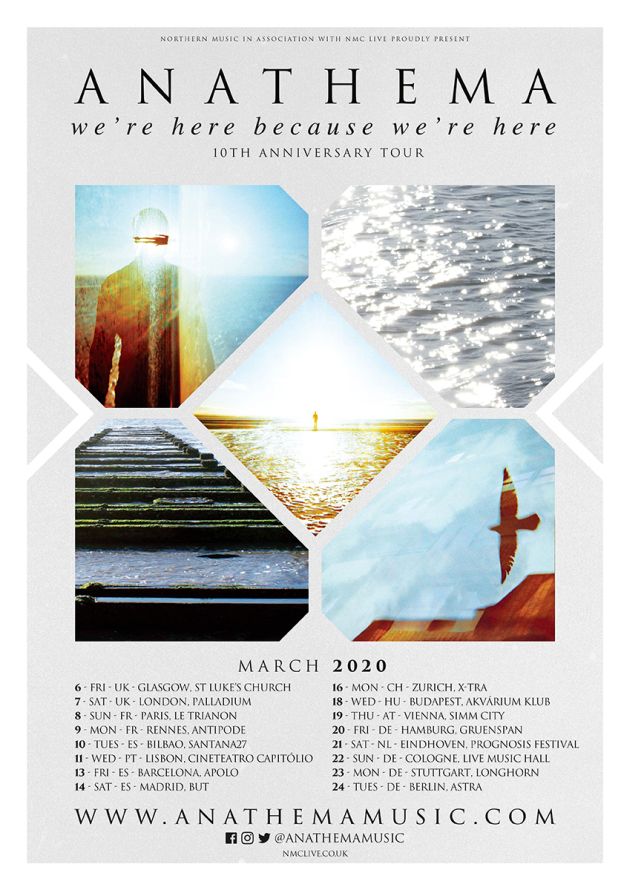 Live-Music-Hall, Cologne, Germany
12th January 2021
Anathema

Attention: Due to the Corona pandemic, this concert is completely cancelled!
When it comes to ANATHEMA, you have to go back in time. Already since 1990, the British band is on the road and provides sophisticated rock music that has developed from early Doom Metal to atmospheric Progressive Rock. The band of masterminds Danny and Vincent Cavanagh released eleven albums in thirty years. Latest record is the much-appreciated 'The Optimist'. After such a long history, ANATHEMA earned a high reputation under their fans, and together with the musically related PORCUPINE TREE, today they belong to the outstanding representatives of British Progressive Rock.
In the coming year, there is the ten years anniversary of the album 'We're Here Because We're Here', and that's reason enough for ANATHEMA, to celebrate the record with a wide-ranging tour. According to the music magazine Allmusic, at the time of its release, this album was the "most mature and complex" record of the band, and still today, fans describe it as the strongest one of ANATHEMA. In March 2020, the Progressive Rock band comes to four German cities: be prepared for a special evening in Berlin, Cologne, Hamburg and Stuttgart with 'We're Here Because We're Here' and other hits. Exclusive ticket sale for the shows starts at Reservix on Friday, October 4. From Monday, October 7, regular sale starts at all other ticket shops starts.
Additional Concert Info

Doors: 18:00
Start: 19:00
Tickets: are available for 41.50€ plus charges (pre-sale) via
Eventim
Info: https://prime-entertainment.de/index.php?id=34&eventid=6102&p=
More on
Anathema