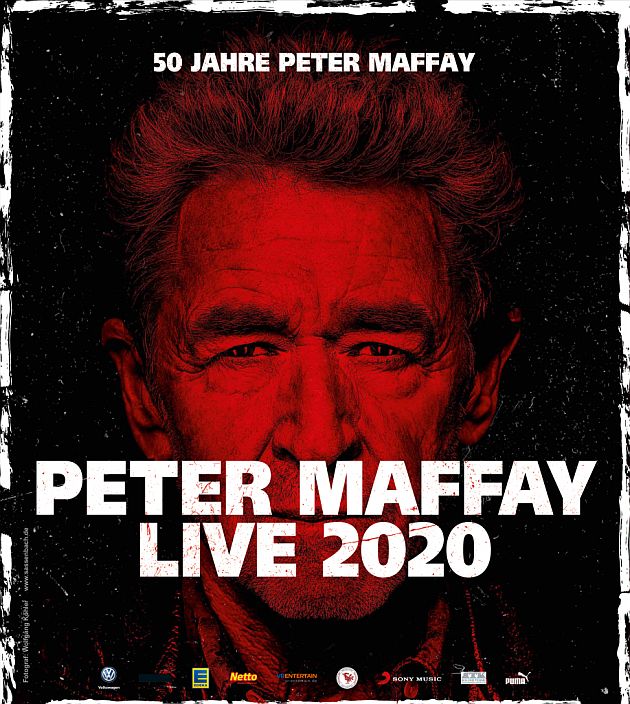 SAP Arena, Mannheim, Germany
11th October 2021
Peter Maffay & Band - "Peter Maffay Live 2021" Tour

Attention: Due to the Corona pandemic, the concert is postponed from July 2020 to October 2021! Tickets remain valid!
PETER MAFFAY just turned 70 and he is not only a singer, a composer, an actor or music producer. He is one of the most famous German Rock'n'Roll artist. Two years after his successful MTV Unplugged tour he and his band are hitting the road again. 2020/21 is not just a normal year for him it is also PETER MAFFAY's 50th stage anniversary and he will celebrate it with us on his "Peter Maffay Live 2021" tour in various German cities.
In the German speaking parts of Europe everyone knows his hits such as 'Du', 'Über sieben Brücken musst du gehen', 'Siehst du die Sonne' and many, many more. With two friends of him he also created Tabaluga, a little green dragon and that's the reason why he has so many fans through all ages. We from Reflections of Darkness are looking forward to show you the best pictures of his show at the SAP Arena in Mannheim, Germany. His shows are always a highlight and if you can make it to one of PERTER MAFFAY's shows you will definitely not be disappointed.
Additional Concert Info

Doors: 18:30
Start: 20:00
Tickets: are available for 51.50 plus charge (pre-sale) via
Eventim
Info: https://saparena.de/events/peter-maffay-1590
More on
Peter Maffay
Photo by Andres Ortner