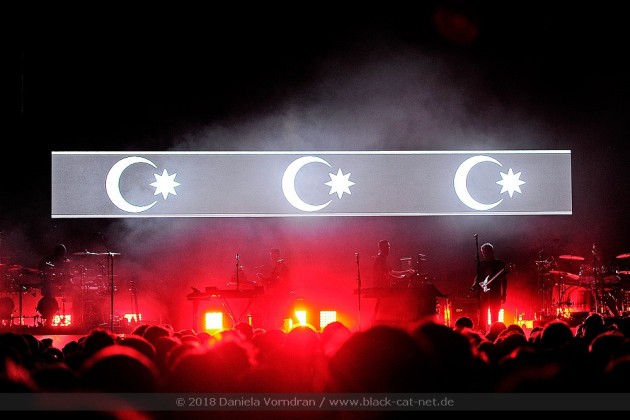 Attention: Due to the Corona pandemic, this tour is postponed from June 2020 to June 2021!
Songs like 'Teardrop', 'Unfinished Sympathy', 'Karmacoma' or even the relatively young 'The Spoils' are timeless classics. Then as now, the powerful, heavy, and clever tracks of MASSIVE ATTACK make a persistent impression. The live shows of the past years have contributed to that fact. Robert "3D" Del Naja and Grantley Evan Marshall aka Daddy G - the only remaining founding members of the band from Bristol - release new music very selectively, but with their live shows, they manage to blew away the audience and to add new power to their songs.
A MASSIVE ATTACK gig is so much more than just a concert; it's more a mixture of concert, media art performance, and a current affairs statement. With every song, they visualize a bridge to the here and now, transport a message, and demonstrate a solid stance. The line-up is refreshed with constantly changing guest singers, or in case of the Young Fathers, the supporting bands is integrated in the shows. It never gets boring, and that goes for the upcoming two shows this summer in Germany:
20 June 2021 - Berlin, Max-Schmeling-Halle (postponed from 10 June 2020 from Velodrom - attention:: new venue)
30 June 2021 - Düsseldorf, Mitsubishi Electric HALLE (postponed from 09June 2020)
Ticket sale starts on Friday, January 31, at 11:00 a.m. Ticket price starts from EUR 44.00 (plus fees) at tickets.de and at all known ticket shops.
More information and more music here:
www.massiveattack.co.uk/
www.facebook.com/massiveattack
www.twitter.com/MassiveAttackUK
www.instagram.com/massiveattackofficial/