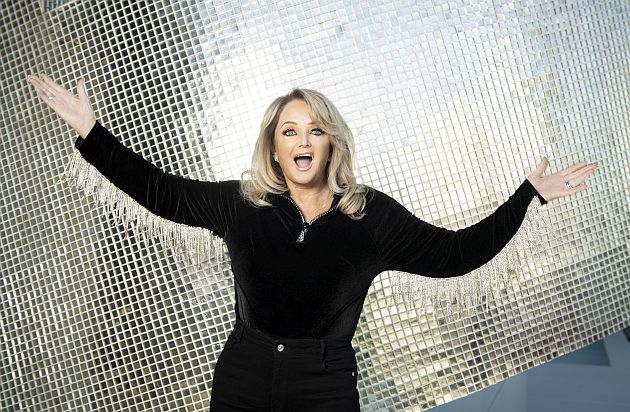 2021/22 will be BONNIE TYLER's years! It started with 'The Best Is Yet To Come' (earMUSIC, 26 Feb 2021), the singer's new studio album with the distinctive grating voice. It continued for her in private on June 8th, when the blonde British woman celebrates her 70th birthday! Big birthday parties with many fans won't take place until 2022! On February 17th, the starting gun will be given for a total of 38 concerts in Germany, Austria, Switzerland, France and Belgium. The focus of her shows on this tour, which runs until April 29, are songs from the brand-new CD.
They are framed in fireworks display of the various BONNIE bestsellers - from her first chart hit 'Lost In France' (1975) to the world hit 'It's A Heartache' and 'Total Eclipse Of The Heart', 'Holding Out For A Hero' to 'If You Were A Woman (And I Was A Man)' or 'Loving You Is A Dirty Job'.
This musician is really excellent! This is evidenced by, among other things, Grammy nominations for best female Pop singer and best Rock musician, the RSH Gold Award, Echo or the Golden Europe as the most successful female artist. But her domain has been the stage since the beginning of her career. That is why it is worthwhile once again to experience the Rock singer live in this very special year. Tickets for her consistently seated appearances in 2022 are now available for advance booking.
Bonnie Tyler - Live 2022
Celebrating 70 Years Birthday Bonnie Tyler - 'The Best Is Yet To Come'

February 25, 2022 Bielefeld, Stadthalle
April 21, 2022 Aachen, Eurogress
Doors open: 06:30 p.m. / Start: 08:00 p.m.
Tickets are available at www.Adticket.de, www.reservix.de,
Eventim
and the stationary ticket agencies.
More dates:
https://bonnietyler.com/tour/
Source: Press Release / photo by Tina Korhonen