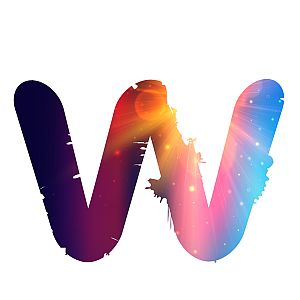 Klein Strand, Oostende, Belgium
24th to 28th August 2022
W-Fest 2022 with Bauhaus, Anne Clark, Squeeze, XPropaganda, Lightning Seeds, Alphaville, Level 42, Heather Nova, UB40, Tony Hadley, ABC, Londonbeat, Cutting Crew, Holly Johnson, Belinda Carlisle, Heaven 17 and many more

Last year, the W-Fest has moved from Waregem to the Klein Strand in Oostende, directly at the beach. This year, the festival is taking place once more at the "Small Beach" in Oostende, extended to five days now.
The festival once more offers a fabulous line-up. Fancy five days of sun, sea and the best music of the 80s and 90s. You should get your tickets for the W-festival, 24th-28th August, 2022 Ostend Beach, Belgium. Start packing!
There will be some special performances during the festival. I.e., I think of BAUHAUS, BAUHAUS is an English rock band, formed in Northampton, England, in 1978. The group consists of Daniel Ash (guitar, saxophone), Peter Murphy (vocals, occasional instruments), Kevin Haskins (drums) and David J (bass). The band was originally named BAUHAUS 1919 in reference to the first operating year of the German art school Bauhaus, although they shortened the name within a year of formation. One of the pioneers of Gothic Rock, BAUHAUS were known for their dark image and gloomy sound, although they mixed many genres, including Dub, Glam Rock, Psychedelia, and Funk.
Another highlight surely will be XPROPAGANDA. While Claudia Brücken and Susanne Freytag played W-Fest as D:UEL last year, now it is time for PROPAGANDA. Formed originally as a trio in Dusseldorf, West Germany in 1982, PROPAGANDA emerged from that city's thriving Post-Punk Avant-Garde music and arts scenes. Founding members included vocalist Susanne Freytag, established industrial musician Ralf Dörper (DIE KRUPPS) and visual artist Andreas Thein, later expanding to a five-piece with the addition of classically trained musician Michael Mertens and a second vocalist also from the Dusseldorf scene, Claudia Brücken. After the original line up split in 1987, the individual band members of PROPAGANDA pursued various solo projects and musical adventures. Fast forward to the spring of 2018 and Claudia and Susanne reformed as XPROPAGANDA to play two sold out headline shows at The Garage in Islington, London. Having felt creatively inspired by the experience, the duo then reconvened with 'A Secret Wish' producer Stephen Lipson to write new music…
As a third band, I like to recommend ALPHAVILLE, from my home town Münster. Formed in Spring 1983, Münster, Germanyand inspired by New Wave acts like ULTRAVOX, XTC and OMD, Marian Gold first met with Bernhard Lloyd and Frank Mertens in Berlin in late 1981. A few months later and after moving from Berlin to the rural idyll of Münster they set up ALPHAVILLE, which took its name from the eponymous film by French movie-director Jean-Luc Godard… fast forward to recent times… Between 2019 and 2021, the first three ALPHAVILLE albums were re-released as remasters in elaborate artwork and a wealth of additional material. Gold also devoted himself to numerous solo projects and took part in the popular German TV format "Sing mein Song". He also cooperated with artists such as Renard, Schiller and Westbam. During this time and shortly after the beginning of the Corona pandemic in early 2020, ALPHAVILLE released their so-called "Corona Songs" via the internet for free: 17 remixes, demos and brand-new songs, which in the spontaneity of their creation are reminiscent of the popular CrazyShow project from 2003.
W-Fest of course has more to offer than only bands. There will be the Batcave for 5 days of party and dancing with various DJs. The 5th edition of W-festival is fast approaching! The timings are known, the artists are clearing your throats and of course we also think of your hungry stomachs. The search for the best food trucks in the country is almost complete and we are already happy to put some of the foodie stars in the spotlight! The foodie-village meets all the needs of the seasoned foodie. Do you feel like a tasty vegetarian/vegan meal or do you have a rumbling stomach that can only be cured with a good burger? No problem! W-Fest have brought together just about the best & diverse food line-up that perfectly complements our musical program and the sunny beach. Check out more at the festoval website.
Line-up

All info and the (almost) finalized program can be found on the festival website (https://w-festival.com). Below you will find all acts per day:
Wednesday - August 24, 2022

Bauhaus 21:40-23:10
Anne Clark 19:40-21:10
Scritti Politti 18:10-19:10
Big Country 16:50-17:40
Fiction Factory 15:30-16:20
Nits 14:10-15:00
The Kids 13:00-13:40
Thursday - August 25, 2022

Squeeze 22:00-23:00
XPropaganda 20:20-21:20
Lightning Seeds 18:50-19:50
Paul Carrack 17:10-18:10
Soulsister 15:40-16:40
The Animals 14:20-15:10
T'Pau 13:00-13:50
Friday - August 26, 2022

Alphaville 22:30-23:30
Jeanne Mas 21:10-22:00
Level 42 19:40-20:40
Kid Creole and the Coconuts 18:20-19:10
The Proclaimers 17:00-17:50
Stereo MC's 15:40-16:30
Heather Nova 14:20-15:10
Jo Lemaire 13:00-13:50
Saturday - August 27, 2022

UB40 Featuring Ali Campbell (In Memory of Astro) 00:00-01:00
Del Amitri 22:30-23:30
Tony Hadley 21:10-22:00
ABC 19:40-20:40
Cock Robin 18:20-19:10
Deacon Blue 17:00-17:50
Arrested Development 15:40-16:30
Londonbeat 14:20-15:10
Cutting Crew 13:00-13:50
Sunday - August 28, 2022

Holly Johnson 22:30-23:30
Belinda Carlisle 21:10-22:00
Sheila E. 19:40-20:40
Thompson Twins' Tom Baile 18:20-19:10
Go West 17:00-17:50
Heaven 17 15:40-16:30
Robin S 14:20-15:10
Blackbox 13:00-13:10
Additional Information

Location

W-Fest is taking place at the Klein Strand in Ooastende, Belgium, directly at the beach!
Tickets

€94.50 W-festival Day Ticket
€240 W-festival 3-Day Ticket
€280 W-festival Full Festival Ticket
several special ticket packages like VIP tickets and food & beverage vouchers are available as well
https://w-festival.com/en/practical/ticketinfo/
Camping, accommodation & transportation

W-Festival does not have its own campsite. We gladly refer you to the website of Ostend Tourism for more information on staying overnight in the region (https://www.visitoostende.be/en). Get the most out of your W-festival experience and let promoters worry about the handling of your hotel & ticketing! Your package includes: A 5-nights reservation for one or 2 people in a 3-star wellness hotel located opposite the famous Venetian Galleries: The Royal Astrid hotel. Check in: 24th of August / Check out: 29th of August. Royal breakfast included! A Combi Ticket (5 days) for one or 2 people to the wonderful W-festival! A free Food & Drink Voucher worth 150 euro to spend at the all-new Food & Drinks court at W-festival 2022! More: https://w-festival.com/en/practical/external-accomodations. All about transportation in Oostende and travel to the festival at https://w-festival.com/en/practical/where-is-w-festival/
Website & Social Media

Website: https://w-festival.com/
Facebook: https://www.facebook.com/WFESTIVAL.OFFICIAL
Twitter: https://twitter.com/Wfest_official_
Instagram: https://www.instagram.com/wfestival.official/
Facebook Event: https://www.facebook.com/events/3070553343228258