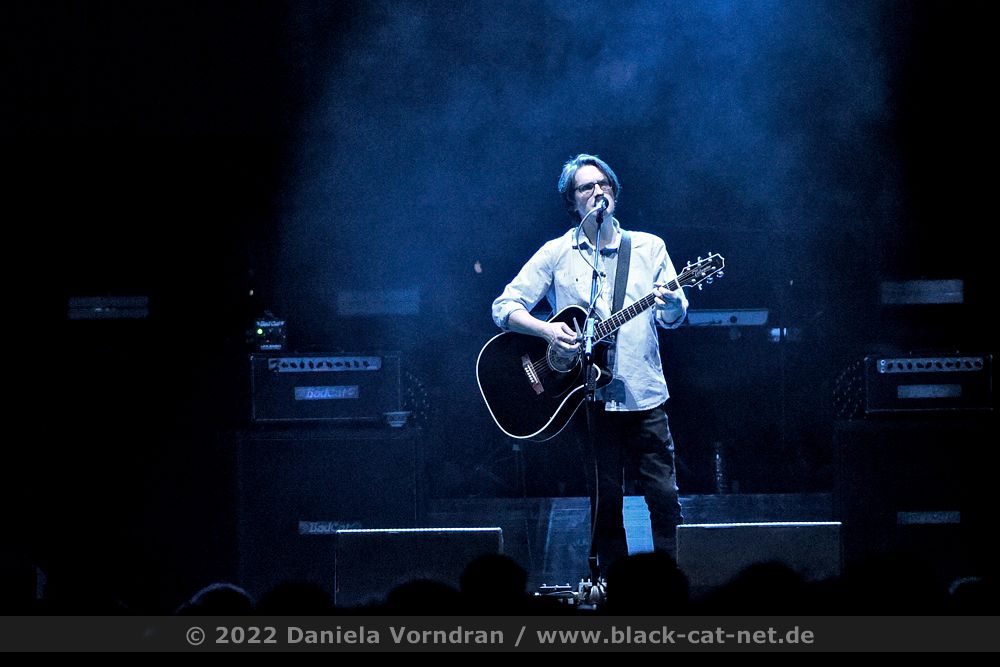 When PORCUPINE TREE went on hiatus in 2010, Donald Trump was a game show host, Spotify was still in its infancy, and the world was mostly spinning on a fairly predictable axis. As the band bid farewell after their most successful album and biggest show to date, the suburban horror stories and dystopian nightmares that lyricist and frontman Steven Wilson depicted so vividly in the songs seemed out of reach. They were dark fantasies that could never have happened here, right? The band remained a brilliant anomaly.
Fast-forward to 2022, where the daily news resembles a series of Wilson texts, almost as if crassly brought to life: a never-ending whiplash, a circle of political diatribes, decay and disease, paranoia and false truths. Apt time, then, for PORCUPINE TREE (Wilson, Richard Barbieri and Gavin Harrison), following the unexpected announcement of their return, in late 2021 with the critically acclaimed new album 'Closure/Continuation' and a sold-out tour across America, the UK and return to Europe.
As one of the most forward-thinking, genre-bending Rock bands of all time, the Grammy-nominated band was formed in 1987 by acclaimed musician/producer Steven Wilson as an outlet for experimental recording, outside and untouched by his acclaimed Post Rock duo called No-Man. With the addition of keyboardist Richard Barbieri and drummer Gavin Harrison, PORCUPINE TREE soon blossomed into a full-fledged band, releasing ten studio albums between 1992 and 2009. With each new release, PORCUPINE TREE explored new musical ideas, evolving their expansive music from pastoral psychedelic Rock and atmospheric electronic soundscapes to experimental Pop and driving Metal. With later releases like 2007 GRAMMY Award-nominated 'Fear of a Blank Planet and The Incident' (2009), PORCUPINE TREE effortlessly fused distinctive genres to create a ground-breaking musical universe all of their own.
The band's 11-hour studio album, recorded quietly and erratically over the past decade, is the most collaborative album of PORCUPINE TREE's acclaimed career. From troubled, open lyrics to a beautiful, cyclonic sound, the album represents a stunning and timely return of Rock's most consistently innovative and influential bands. PORCUPINE TREE are Steven Wilson (vocals, guitars, bass, keyboards), Richard Barbieri (keyboards, sound design) and Gavin Harrison (drums).
German Tour Dates

June 20, 2023 Bonn - Kunst!Rasen
June 22, 2023 Munich - Tollwood
August 5, 2023 Schwetzingen - Musik im Park
Tickets for the shows go on sale from Wednesday, November 16 at 12pm in the exclusive Eventim Presale. From Friday, November 18, 12 noon, tickets are available from 62 euros plus fees at all known CTS presale points and via the hotline +49 1806 - 570070 (0.20€/call from a landline, cell phone max. 0, 60€/call on fkpscorpio.com and
Eventim
.