M´era Luna Festival 2005
Flugplatz Drispenstedt, Hildesheim, Germany
Friday, 12th August to Sunday, 14th August 2005
Camping: 12th August 16:00 until 15th August 10:00 (with the combi-ticket only)
Entrance: 64 euros + waste deposit
www.meraluna.de
The festival based at Hildesheim has grown substantially since it's recent beginnings in 2000 and is now a fixture on the European festival landscape. The biggest European wave and gothic festival attracts every year about 25.000 fans to celebrate a melancholic-dark weekend. A fashionable outfit with a touch of middle-age in combination with lacquer and leather is as popular as black colour or if necessary white. The most fans show themselves in the same individual and artificial way like the artists on stage. A lot of the famous bands and artists of the wave and gothic scene are mostly not for the first time at the M'ERA LUNA FESTIVAL. A new album release is not absolutely necessary for an appearance at this festival. The audience often wishes their good known idols to whom they feel close to but they also wait in suspense for unknown newcomers.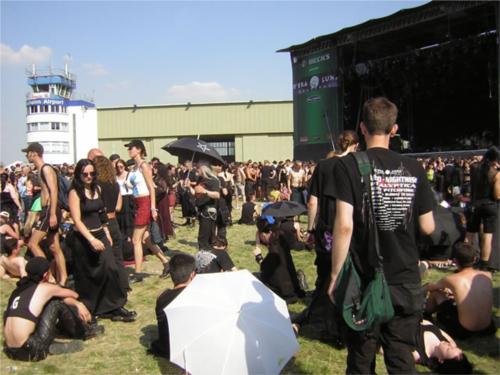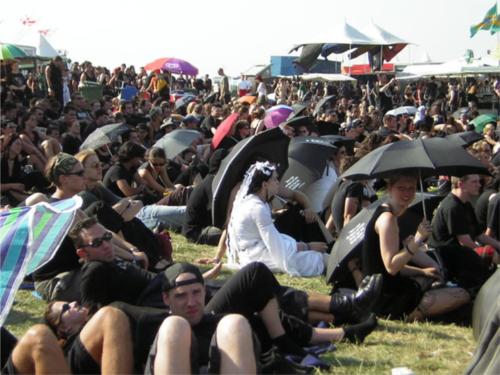 Info


GENERAL INFORMATION

Tickets from abroad

International ticket order is available via
www.getgo.de
Business hours camping

The camping ground will be open from 4pm on Friday through 10am on Monday. Camping outside of designated campsites is illegal.
Parking / mobile homes

Parking and camping is separated. Caravans and mobile homes will be parked on special parking lots.
Facilities for handicapped persons
Sanitary facilities for handicapped persons are available. at the festival ground will be a special area suitable for wheel chairs on site please take a look to the signs


Mutual camping
Meet outside of Hildesheim and travel together or in convoy


Fire, cooking
Open fires are strictly forbidden! Please check your camping stove before your journey to the festival.


Dogs and other pets
Are not allowed on the festival and camping grounds


Environment protection, refuse
Please keep the festival and camping grounds clean. Within the price of the ticket there will be a deposit of 5€ on garbage bags which will be refunded by return of the garbage bag and the deposit-chip when leaving the festival


Glass bottles, food and drinks at the festival area
Glass bottles, cans, plastic bottles a water-bags are not allowed on the festival grounds. You can take with you a little lunch package and one tetra pack (up to 1.5l)


Glass bottles, food and drinks at the camping area
Glass bottles are not allowed at the camping area.


Power generators
Are not allowed


Drinking water
At the sanitary facilities you can fill up your water bottles


Phone, info- and meeting point
At the main entrance


Medical orderly
Please take a look at the area map


Bank facilities / cash dispensers
Next cash dispenser: fuel station at "Lerchenkamp" (corner "Steuerwalder Straße")
Next two banks with cash dispenser:
Stadtsparkasse Hildesheim, Bernwardstr. 10
Stadtsparkasse Hildesheim, Martin-Luther-Str. 43


Security
Please follow the instructions of the security-stuff


Sanitary facilities
The sanitary facilities at the camping areas have showers and water-closets but there are also dixi-toilets. To find the position please take a look at the area maps.


Ticket forgers
Be aware of ticket forgers. Don't buy tickets at street-vendors. These tickets may be forged. No admittance to the festival with forged tickets!


Merchandise products
Selling of merchandise products is strictly forbidden


Liability
Every visitor is liable for damages!


Lost & found office
At the festival please ask the medical stuff.
The lost and found office in Hildesheim can be also contacted under +49 (0)5121-301-411


Photo, video, sound
Sound and video recordings are strictly forbidden.


Children
Please do not take children under an age of eight years to the festival, rather leave them with grandparents or friends. Children at the age between 8 and 16 need to buy a ticket and will get access only accompanied by legal guardian


Lockers
To lock your valuables we provide lockers at the main entrance



ROUTE


Arriving by car
Take freeway A7, exit Drispenstedt, follow signs "Zentrum", turn right into Lerchenkamp, direction port/airport (Flugplatz). Signs with "M'era Luna" will show you the way to the festival.


Arriving by train

Get off the train at Hildesheim Hauptbahnhof and take the bus (no. 17) towards…or take a 30 minutes walk. Signs with "M'era Luna" will show you the way to the festival. More information at
www.hildesheim.de
CONTACT


FKP Scorpio Konzertproduktionen GmbH
Rellinger Str. 64a 20257
Hamburg
Tel.: +49 (0)40 - 853 88 888
Fax: +49 (0)40 - 853 88 999
E-Mail:
This email address is being protected from spambots. You need JavaScript enabled to view it.
Confirmed Artists


[:SITD:]
AMDUSCIA
ATROCITY
AUTUMN
CEPHALGY
COMBICHRIST
DEINE LAKAIEN
DIARY OF DREAMS
FAUN
FLESH FIELD
GÅTE
HOCICO
IN MITRA MEDUSA INRI
KIEW
KLIMT 1918
LACUNA COIL
LEAVES EYES
LIMBOGOTT
MELOTRON
NFD
OSIRIS TAURUS
POTENTIA ANIMI
QNTAL
SCHANDMAUL
SCREAM SILENCE
SKINNY PUPPY
STAUBKIND
SUBWAY TO SALLY
THE 69 EYES
THE BIRTHDAY MASSACRE
THE CRÜXSHADOWS
THE KLINIK
THE NEON JUDGEMENT
THE SISTERS OF MERCY
THE VISION BLEAK
TRISOMIE 21
VNV NATION
ZERAPHINE
More information about the bands at
www.meraluna.de
We recommend these bands


[:SITD:]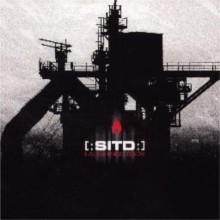 Bone-crunching beats, apocalyptical electro hymns and very energetic live appearances ... hailing from Germany's real industrial heartland, the former coal and steel centers of the Ruhr area, [:SITD:] made a name for itself a while ago, and can be counted amongst the most acclaimed electronic projects of the present international club scene.
It all started in the year 2002 when CARSTEN JACEK [Vocals] and THOMAS 'TOM' LESCZENSKI [Music] released their "SNUFF E.P." which does not only conquer the Dutch D.U.C. (No. 1) but also remains Number 1 in the D.A.C. (Deutsche Alternative Charts) for three weeks – a success that has never been achieved by a newcomer band before! Today the title track "SNUFF MACHINERY" stands as a classic and is missing neither on a DJ-event nor on a compilation seriously dealing with electronic music. With their second output "LAUGHINGSTOCK" the band tie in with the success of the "SNUFF E.P. "and again [:SITD:] had a smash hit all over Europe, Australia and the U.S. Their debut album "STRONGHOLD" (2003) finally appears and immediately climbs to a Number 1 position in the German D.A.C.-Album-Charts for five weeks ( ! ) and also to Number 1 in its American equivalent, the A.B.D. Now [:SITD:] invite you to come to their "RICHTFEST", the first taster of their forthcoming album "CODED MESSAGE: 12" ( Release date: March 28, 2005 ).
www.sitd.de
ATROCITY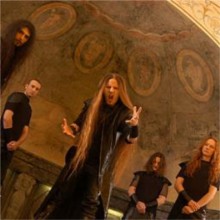 There is hardly another German rock act able to compete with ATROCITY in the arenas of versatility, self-sufficiency, and constant musical reinvention: Beginning as progressive Death Metal and evolving around front man Alexander Krull so distinctly in the course of the band's history that the press saw it mistakenly fit to describe them as Metal, Rock, Gothic or even Ethno. ATROCITY, however, chose to remain true to their artistic inclinations without ever discrediting their roots: Always exciting and always unpredictable.
Their latest album "Atlantis" represents a type of comeback, after a three-and-a-half-year sabbatical, which could have hardly been better thought out and spectacular. In proven tradition, the quintet is not content with singular views, but rather prefers a concept that shapes the entire album: "Atlantis is a very dynamic and musically complete work", explains front man Alex Krull. "It stands for bombastic, epic songs, in which heaviness, atmosphere, and melody work together to tell the story of Atlantis and the Golden Age. I am sure that many of our fans, who prefer the harder releases, will be thrilled with this album."
www.atrocity.de
COMBICHRIST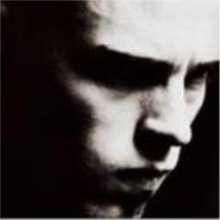 Summer 2003: Icon of Coil frontman Andy LaPlegua brought you his new electro/industrial project called Combichrist. The first release, on Out Of Line Records, "The Joy Of Gunz" presented a very hard-edged EBM/industrial sound. Pummeling dance-floor grooves and distorted beats combined with scathing vocals and electro arrangements produced a full-tilt dance-floor onslaught. The first offspring of Norway's Andy LaPlegua sounded very different, but the album is a must for all lovers of the harsher, more noisy and danceable stuff.
Fall 2004: Combichrist took you to new dimensions with the EP-release; "Sex, Drogen Und Industrial", topping the German Alternative Charts at number 1 for 7 weeks. Previously, the name stood synonymous for electronic industrial sounds in their most brutal incarnation. Where as "Sex, Drogen und Industrial" at first continues on this path with the opening track, "Blut Royale", the listener soon begins to grasp as to where LaPlegua will take him on his journey: more electro, less distortion, yet nonetheless energetic and aggressive.
February 2005: "Everybody Hates You" the full-length album, not only released by Out Of Line, but USA's Metropolis Records as well. This new hard-hitting album takes you in a new direction: TBM | Techno Body Music: A journey through hell and high water, through the eyes of a serial killer, sex, violence and plenty of Jack Daniels on ice.
www.combichrist.com
DEINE LAKAIEN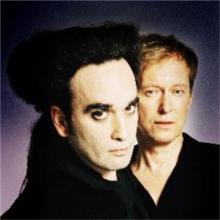 Deine Lakaien are an exceptional appearance in Germany's music landscape. Their music, which tastefully and self-assuredly balances between classic, folk, techno, rock, industrial, goth, wave and ambient soundscapes, does not follow any current trends and is not oriented on any commercial guidelines whatsoever. And yet, the charismatic vocalist Alexander Veljanov and the classically trained composer, pianist and drummer Ernst Horn together experience a huge success with their concept of ignoring the borders set by genres and cultures. Three years after their last release "White Lies", the duet is now ready to open a fascinating new chapter in their career, with their eighth studio album, "April Skies", which also celebrates the artists' start with Capitol. The story of Deine Lakaien began a good 20 years ago in the classifieds of a city magazine ("Vocalist wanted who enjoys experimenting").
The man who was responsible for the add was musical man of all trades Ernst Horn, who had studied classical music in Freiburg and Hamburg and was working in Munich as conductor and pianist. The man to react to the add was Alexander Veljanov, who was attending a film and theatre class in Germany's southern capital. They soon detected a kindred spirit as well as shared musical preferences and in 1985 founded Deine Lakaien. The name they took from a verse out of a song by Einstürzende Neubauten.
www.deine-lakaien.com
DIARY OF DREAMS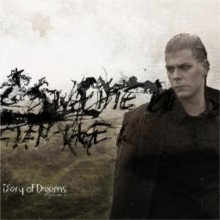 The German gothic/darkwave group Diary Of Dreams began in the late '80s as the side-project of singer/songwriter Aidan Hates, who at the time was also a member of the similarly-minded Garden Of Delight. Hates collaborated with guitarist Alistair Kane on Diary Of Dreams' first album, 1994's Cholymelan. Two years later, the duo returned with End Of Flowers, which they released on Hates' Accession label. 1997 saw the release of Bird Without Wings and increasing popularity for the group; by 1998 they had released another album Psychoma? and added two band members, Olaf Schaning and Christian Berghoff. A best-of collection, Moments Of Bloom, arrived the following year and became Diary Of Dream's first domestically released album in the US; One of 18 Angels followed in early 2000. (by Heather Phares, All Music Guide) www.diaryofdreams.de
FLESH FIELD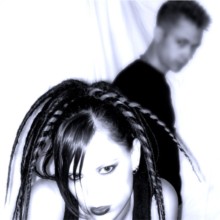 Formed in 1996, Flesh Field has released two albums on Inception Records. Now ready to release their third and most ground breaking album to date, Flesh Field has found a new home on Metropolis Records. Much like its predecessors, Strain features heavy electronics mixed with powerful guitar hooks, only now the guitars have been moved up in the mix and are more utilized. Strain will breathe new life into the today's electro-industrial scene by bringing back the guitars which historically help to establish it. No more will guitars be forgotten in industrial music. Strain will rediscover this lost instrument and recreate electro-industrial rock. The past is catching up, will you be ready? (Taken from Metropolis records) www.flesh-field.com
LACUNA COIL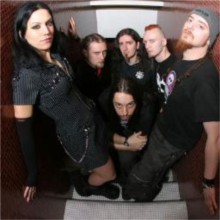 With the debut of their self-titled 1998 EP, Lacuna Coil turned a lot of head in Italy's ambient/ goth scene thanks in part to Cristina Scabbia's haunting, but mesmerizing vocals. Additional recognition was followed after a European tour with Moonspell and later with The Gathering and Seigmen. With the rest of Lacuna Coil's line-up in place -courtesy of Andrea Ferro (male vocals), Cristiano Migliore (guitars), Marco Coti Zelati (bass) and Cristiano Mozzati (drums)-the bands first full-length In A Reverie was issued in 1999. Unleashed Memories followed in spring 2001. (by Mike DaRonco, All Music Guide) www.lacunacoil.it
LEAVES EYES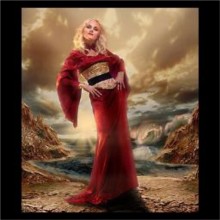 World history set to music, seasoned with legends, love and passion – no less could be said about the second Leaves' Eyes album Vinland Saga. Vocalist Liv Kristine and Co. (a.k.a Atrocity) embark on a mystic journey. Leif Erikson's legendary voyage to Greenland in 1000 A.D., which consequently ended in America according most historians, is depicted by Leaves' Eyes through atmospheric Metal, Rock and sensual ballads. It is a story marked by powerful riffs, melody and string arrangements, which represent a colorful bandwidth of musical styles, truly adequate to the very concept of the album itself and never concealing the Nordic origins of the singer. "I found my inspiration for many of the pieces in the Norwegian art and folk music, as well as in Celtic melodies," explains Liv Kristine. She knew from the very beginning that a special approach was needed for such an ambitious musical enterprise: "I absolutely wanted to work with actual classical instruments for Vinland Saga to do this great story justice."
Classic rock compositions ensnared in strings and kettledrums, loving flowing harmonies, and hammering metal arrangements, can all be found on Vinland Saga. In the midst of it all stands Liv Kristine with her unique vocals, made recognizable from her past work with Theatre of Tragedy, skillfully navigating through the story. The will to create something great in a musical sense does not take a back seat in the ubiquitous epic Vinland Saga. "In comparison to the debut Lovelorn (2004), the harmonies of the guitars, violins and chellos are notably more complex," explains Liv and adds that the recordings took approximately twice as much time to complete: "The mood of both albums is very comparable however. Vinland Saga is a further development of Lovelorn where both sides of the band's music were upgraded – the hard parts are now harder and the sentimental parts are more sentimental."
www.leaveseyes.de
QNTAL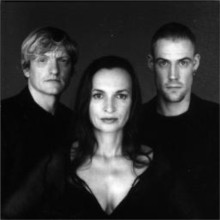 The band name QNTAL is a fantasy word that appeared to vocalist Syrah in her sleep, but the group's music could equally have been conceived in a dream. Light and floating, well-thought-out and at the same time free. Powerful compositions that emanate an overwhelming charisma with their infectious dramatics. Sonic images that reflect past, present and future. A fascinating, unique atmosphere that invites listeners to dream along, including them in the world of QNTAL. QNTAL's music and vocals form a harmonic, self-contained whole. Anthemnic, almost mythical tones fascinate the listener, who is only too happy to acquiesce to these living sounds. Despite all that harmony and lightness, QNTAL create their own individual sonic world full of contrasts that mesh harmonically with each other in their own way, each complementing the other. The result seems like a big jigsaw puzzle spread out in front of you, all confusing colours and shapes at first, coming together piece by piece to form a coherent picture – while a new image of unexpected colour and beauty appears every time you go to the trouble again. (Taken from Drakkar Records)
www.qntal.de
SKINNY PUPPY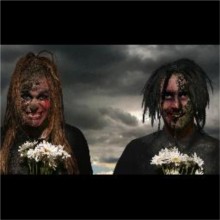 Drawing from the pioneering work of artists like Throbbing Gristle, Cabaret Voltaire, and Suicide, the dark avant-industrial group Skinny Puppy formed in 1982 in Vancouver, British Columbia. Originally a duo comprised of former Images in Vogue drummer cEvin Key (born Kevin Crompton) and Nivek Ogre (aka Kevin Ogilvie), Skinny Puppy followed their debut cassette, Back and Forth, with the EP Remission, the first of many recordings with producer David "Rave" Ogilvie, in 1984. Keyboardist Wilhelm Schroeder joined the group for 1985's full-length debut, Bites, but was replaced the next year by Dwayne Goettel, whose sampling and synth work proved significant in the development of the Skinny Puppy aesthetic from ominous dance music into a distinct fusion of industrial, goth, and electronic sounds. Subsequent releases like 1986's Mind: The Perpetual Intercourse, 1987's Cleanse, Fold and Manipulate, and 1988's VIVIsectVI further honed the trio's style, as well as introducing the outspoken lyrical agenda that remained a thematic constant throughout much of the group's work.
In 1989, Ministry's Al Jourgensen added vocals, guitars, and production work to Rabies; later, he joined Ogre in the side project Pigface. Ultimately, the members' interest in pursuing similar outside projects began to unravel Skinny Puppy: in 1987, Key and Edward Ka-Spel of the Legendary Pink Dots recorded the album Their Eyes Slowly Burning under the name Tear Garden, and in 1990, he and friend Alan Nelson worked as Hilt. A major rift began splitting the band apart, and Key and Goettel often sided against Ogre, whom they felt was more interested in pursuing solo work than in keeping the trio intact; drugs had also become a serious problem, but Skinny Puppy nonetheless signed to American Recordings in 1993 and relocated to Los Angeles to begin production work.
The sessions for the album, titled The Process, proved disastrous; for the first time in nearly a decade, David Ogilvie did not oversee production duties, and the group went through several producers, including former Swan Roli Mosimann and Martin Atkins. Flooding and earthquakes further hampered the sessions, and Key was severely injured in a film shoot. After months of recording, Key and Goettel, dissatisfied with Atkins' work, absconded with the master tapes and returned to Vancouver in mid-1994 to finish production. Ogre remained in California, and later announced he was leaving Skinny Puppy to form W.E.L.T. A few months later, on August 23, 1995, Goettel was found dead of a heroin overdose in his parents' home; in his honor, Key and Ogilvie finally completed the album, and The Process was released in 1996. A multimedia history of the band, Brap: Back and Forth, Series 3 & 4, followed a few months later, while Key returned to his new project, Download. Released in 1998, Remix Dys Temper featured Skinny Puppy reworkings by Autechre, Neotropic, and Adrian Sherwood in addition to industrial groups like KMFDM and God Lives Underwater.


By 2000 the word was out that Key and Ogre had buried the hatchet, reactivated Skinny Puppy, and recording was underway. A 1994 jam between Skinny Puppy and Throbbing Gristle/Psychic TV member Genesis P-Orridge was released under the title Puppy Gristle in 2002 on Key's subCON label. The SPV label (who had long been the distributor of the band's albums in Europe) signed the band in late 2003. Skinny Puppy's Greater Wrong of the Right hit the streets in 2004 with members of Tool, Collide, and Static-X making guest appearances. (by Jason Ankeny, All Music Guide)
www.skinnypuppy.com
THE 69 EYES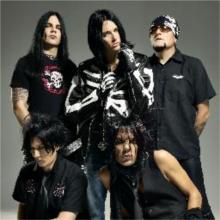 15 fucking years and the corpse still looks so fresh! What started as a horror influenced glam garage act, became years later a chart topping Goth rock band and at least according to themselves "saved European Gothic scene by bringing back Rock'n'Roll for the black lipped generation", still shows no mercy or forgiveness - The 69 EYES are back with the vengeance: they're back with DEVILS!
Since the last three albums (Wasting The Dawn (1999), Blessed Be (2000), Paris Kills (2002)) on which they introduced the world the term of Goth'n'Roll, The 69 Eyes released a best of-compilation (or actually in their case "The Very Blessed Of...") in their home country Finland, a live-DVD "Helsinki Vampires" (on Nuclear Blast) and left Roadrunner Records to sign with EMI/Virgin to "start a new chapter and finally get into the major label, mind you – in Finland we're a Gold-selling main stream band!" as the singer Jyrki puts it.
DEVILS is the name of this new chapter – a very strong name yes, but wait until you hear the actual album: "We dug up some old bones and simply got back to the basics – our basics, basics of The 69 Eyes which were ever since the beginning original rock'n'roll, horror movies and comics and so on. You know, with our very first 7" vinyl single came a comics sheet in which we were drawn as a rock'n'roll vampires! 50's rock'n'roll, psychobilly, James Dean, Marilyn Monroe, Marvel Comics –all that felt so fresh again!" Jyrki's enthusiasm seems endless. The first single LOST BOYS was released in the beginning of summer in Finland and immediately became a radio channels' choice for a summer hit there – not bad for a song about 17-year old vampire movie under the same title!
www.69eyes.com
THE BIRTHDAY MASSACRE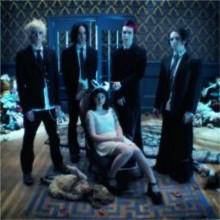 THE BIRTHDAY MASSACRE, an audio/visual project that has been in development since 1999.based out of Toronto, offers up a lot of healthy experimentation in concept musicianship. The variation of artistic and multimedia talents possessed by the band members, has made for a unique overall presence, while still maintaining a cohesive theme. In their development, the band have discovered a very neutral and compromising ground between the light and dark facets of music - blending fantasy with dark realism, and the paradoxes of horror with humor, love with irony etc. Parallel imagery aside, the bands character development plays a crucial role in the project. All founding and current members of the outfit have assumed monikers that play into the dark elements of fantasy and childhood, the core foundation of the band. THE BIRTHDAY MASSACRE went into development in 1999 - under their original name Imagica in London, Ontario. At the time of its inception, the band was comprised of four founding members Chibi (vocals), Michael Falcore (Lead Guitar), Rainbow (Rhythm Guitar) and Aslan (Bass Guitar). In addition, live drummers were thrown into the mix, to accompany the outfit on stage.
The bands short existence in London offered them the fortuity to establish a solid live show and material, and in 2001, after recognizing the potential success of the project, the band made the unanimous decision to relocate to Toronto, and began professionally recording material. At this time, to avoid a legal conflict with the name "Imagica", the band adopted the name THE BIRTHDAY MASSACRE, which derived from the song now known as Happy Birthday. After initial recording came to a close, the band released a limited edition LP entitled "Nothing and Nowhere" to accommodate a wide scope of listeners within the Toronto music circuit, as well as the popularity the band was gaining en masse with their potent internet presence. Shortly after the release of "Nothing and Nowhere", the band inducted Rhim as the bands live drummer. With confidence in the bands live performance solidified (consistently playing shows in Ontario and Quebec to build presence) and their Internet recognition in place, the band began to focus on the recording of their first official release. Now in completion, "Violet" is set for release on July 20th, 2004 online, with in-store distribution commencing shortly thereafter. The attention and successful marketing objectives carried through by the band in the past two years are already demonstrating the high sales potential of the release, and with the additional accessibility of in-store materials, the band are now preparing to enter the world of the global niche. While having time to mature their patent sound and technique, the band still follow the same conceptual format that drew people in en masse to "Nothing and Nowhere", establishing itself in the ranks of an alternative cult classic. With the added draw and support rallied behind the release of "Violet", THE BIRTHDAY MASSACRE are prepared to follow the continuum of success in 2004. (Taken from
www.capture-music.com
)
www.thebirthdaymassacre.com
THE CRÜXSHADOWS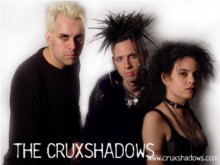 One of the most popular Darkwave bands on the planet, the Crüxshadows started in the early 1990's in a little town in North Florida. Numerous lineup changes over the years have not slowed them down. Touring the United States extensively from coast to coast, they have played hundreds of shows to North American audiences in the last few years. In the Spring of 2001, the Crüxshadows began touring Europe and have since played over 175 shows abroad, in countries like Norway, Sweden, Scotland, Ireland, England, Belgium, The Netherlands, Poland, France, The Czech Republic, Germany, Austria, Switzerland, Italy, Denmark, and Spain. They continue expanding the band's fan-base, slowly moving eastward into a variety of new markets. Two albums and two singles (Wishfire, Ethernaut, Tears, & Winterborn) have all reached #2 on the Deutsch Alternative Charts (aka DAC), and their European festival shows have drawn audiences as large as 18,000+ people to a Crüxshadows performance.
In the summer of 2002 they released their 5th full length recording, Wishfire. Its unprecedented success in the Gothic genre paved the way for the EP Frozen Embers (the first run was SOLD OUT two days after release) as well as their highly anticipated new album Ethernaut. The former became the best preselling album EVER in the History of Isotank.com (a popular gothic/industrial/EBM online distributor), and looks to soon outpace Wishfire in a fraction of the time! A blend of new wave, gothic, and electronica, the band's unique and often catchy songs have become staples of the darkwave, ebm, and electro-alternative scene. Their song Leave Me Alone is the all time highest charting "goth" song on mp3.com, having moved into the mainstream top 10 for a short time. Eurydice spent over 2 years in the top 40 New Wave charts of mp3.com. Their song Deception, originally part of the Vampire the Masquerade - Music from the Succubus club disc, has been recorded in both English and German, and has earned the band much attention worldwide. But it is the song Marilyn, My Bitterness that stands as CXS best known song. And likely there biggest underground hit to date.
www.cruxshadows.com
THE KLINIK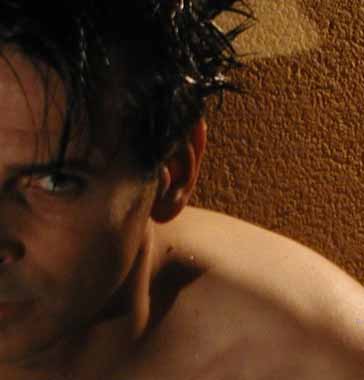 The Klinik is an industrial music band from Belgium, formed in 1984 by EBM, electro-synthpop practitioners Marc Verhaeghen, Dirk Ivens, Eric van Wonterghem and Sandy Nys. Nys soon left to form Hybryds, followed by van Wonterghem who later played in the bands Insekt, Monolith and Sonar. The Klinik is just one of Ivens' musical projects. He has been in bands such as Absolute Body Control, Dive, Sonar, and Blok 57. Outside Klinik, Verhaeghen has collaborated with numerous musicians, including Bill Leeb and Rhys Fulber of Front Line Assembly on the Noise Unit project, and Philippe and Eliane Fichot of Die Form on the D.Sign project.
Ivens left due to musical differences after the recording of 'Time', and Verhaeghen carried on with various collaborators. Today (2004), Klinik is Verhaeghen's solo project, making mostly instrumental dark ambient techno. The "classic" Ivens/Verhaeghen lineup briefly reformed for a few concerts in 2003/2004, one of which was released as a CD in September 2004. Now they are back together on stage again.
They combine harsh bass lines and beats in a faster tempo with a slow tempo background and sometimes horns, not only sampled but mostly real time horns played by Marc Verhaeghen, this is one of the unique caracteristics they have. Besides they have the habit to use more than one bass line, a very innovative thing for the mid eighties. Dirk Ivens had a very raw way to sing with a not too distorted voice, his way to sing developed greatly through the years. Through all the years The Klinik kept all its most interesting aspects and changed its way to show it through the various ages. In the early years it was very cold and harsh, in the Zoth Ommog era it was an even more beat driven era as you may notice the more complex beats, To the Knife featured tribal rhythms and two singers, while Stitch featured a more danceable way. In the Off Beat years it was the dawn of a new way to sound with a much higher quality production.
www.dirkivens.com
THE NEON JUDGEMENT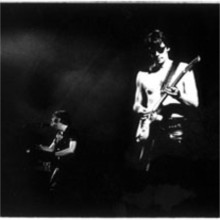 Since the early eighties, TB Frank and Dirk Da Davo have been the creative forces that have made The Neon Judgement a household name in circles where musical narrow-mindedness is not considered a bonus. Emerging vibrant and violent from the small town Leuven near Brussels, in the early eighties, they started to build up their own sound. Their early work combined low-fi technology and emotional sincerity to create a sound both warm and alienating. Going from strength to strength, they released a string of haunting albums that displayed an adventurous variety of songs, where downright industrial drones stood side by side with twisted love songs and campfire ditties from hell.
The Neon Judgement have been ahead of their time longer than is just. Somehow their whirring daring momentum, their haunted homage to rock ideology (all shades and leather), their anger and sense of loss, can be sighted (albeit diluted and refracted) in many of today's more pertinent chart acts. Dirk and Frank have always explored the seedier side of life while admitting the constant yearning of everyday / every night romantic.


Recently PIAS recordings re-released TNJ's first album 1981-1984 on double 12", this time titled THE FIRST JUDGEMENT E.P.'s. The recordings recieved a brand new mastering!! Previewed next is the release of a 12" containing remixes of the TNJ tracks 'Factory Walk' done by 'THE HACKER' and a 'Nion Nion' remix made by no one less then 'TERENCE FIXMER'. After the summer of 2005 there is the release of a double cd titled 'BOX' containing live recordings, previously unreleased material, original recordings and remixes by a wide range of producers. Live, The Neon Judgement will continue to give art terrorism a good name, finding new ways of marrying noise and beauty, machines and magic.


This aggressive heart keeps on beating. Light up a legend!
http://neon.grmbl.com/TNJ
THE SISTERS OF MERCY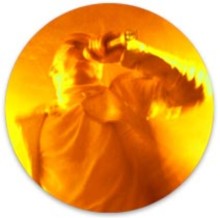 One of England's leading "goth" bands of the 1980s, the Sisters of Mercy play a slow, gloomy, ponderous hybrid of metal and psychedelia, often incorporating dance beats; the one constant in the band's career has been deep-voiced singer Andrew Eldritch. (There is some disagreement as to whether the group took its name from an order of Catholic nuns or from the Leonard Cohen song of the same name.) Eldritch originally formed the band in 1980 with guitarist Gary Marx and recorded its first single with a drum machine dubbed Doktor Avalanche. Guitarist Ben Gunn and bassist Craig Adams were added to make live gigs feasible, and the Sisters built a reputation through several singles and EPs. Gunn left the band in 1983 and was replaced by Wayne Hussey.
The Sisters of Mercy recorded their first full-length album, First and Last and Always, in 1985, but two years later, internal dissent had split them apart; Marx left to form Ghost Dance, and Adams and Hussey departed shortly thereafter. A legal dispute ensued over the rights to the name Sisters of Mercy; Adams and Hussey attempted to use the name Sisterhood, but Eldritch released an EP under the name to prevent its usage, and the two finally settled on the Mission. Eldritch chiefly utilized a corps of temporary sidemen from this point on (although former Gun Club bassist Patricia Morrison was an official member of the group for a short time) and rebounded with his two biggest-selling American LPs, Floodland and Vision Thing. (by Steve Huey, All Music Guide)
www.thesistersofmercy.com
TRISOMIE 21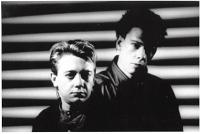 TRISOMIE 21 are Philippe and Herve Lomprez, two brothers from the North of France, near Lille (200 KM from Paris), who created this brilliant band. Though some people think of their music to be gothic, industrial, electro-pop,ambient, 80's, or like New Order or Joy Division, their music can not really fit into just one category. Their music consists of lush soundscapes which fuel the imagination into dreaming movie-like images and scenes. www.trisomie21.com
VNV NATION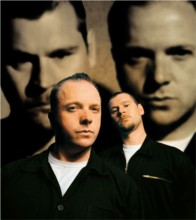 One of the most frequently asked questions is what the letters VNV stand for. They stand for "Victory not Vengeance". The meaning behind this stylised motto is that one should strive to achieve, not sit in bitter regret. VNV Nation are Ronan Harris (electronics, lyrics, vocals) and Mark Jackson (drums). VNV Nation´s inspiration was originally the clash of modern and classical Europe cultures, where mythology and technology live in an uneasy fusion but this has since broadened to encompass a world view. The music ranges in style from electronic dance music to ballads and classical inspired music. Inspirations are taken from a wide range of styles including contemporary underground club culture, industrial and classical music. The lyrics draw on philosophy, literature, art, politics and different forms of symbolism. VNV Nation does not advocate any ideology. It is a metaphor for expression.
www.vnvnation.com
ZERAPHINE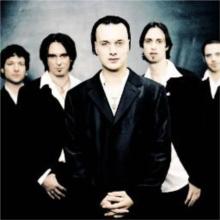 Although ZERAPHINE have only been around for a few years in this shape and form and the band are "merely" presenting their third album, there are certain factors in their preferred creative process that have become a kind of tradition for the group from the German capital. Like the fact that the musicians ensconced themselves in the preliminary stages of the recordings at that farm in the Spreewald area again, where they came together to lay the musical foundations for Blind Camera . They subsequently returned to the studio of Berlin producer Thommy Hein, who had also directed the recordings of their previous albums. Within these familiar surroundings, ZERAPHINE felt ready to tackle a number of musical changes. To transform their sound the way they had in mind, the quintet concentrated on working with contrasts within the individual songs. Kaltes Herz (Cold Heart) or I'm Numb are perfect examples of how the instrumentation in the verses differs from that of the choruses, lending a special significance to the individual passages. Some listeners may feel this change of the sonic picture isn't so distinct as to be considered characteristic of Blind Camera. Paradox as it may sound: perhaps the real achievement lies in the perception that leads the listener to believe that nothing much has changed. The fivesome have invested a lot of effort in recording these sections in such a way that no breaks are created, despite the varied instrumentation. Numerous innovations – such as the increasingly complex vocal lines – are initially registered on a subconscious level and only come to light once you've listened to the record intently a number of times.
www.zeraphine.de
Timetable


Saturday


Hangar:
11.20 - 11.50 klimt 1918
12.10 - 12.50 qntal
13.15 - 13.55 Potentia Animi
14.20 - 15.00 Leaves eyes
15.25 - 16.05 Atrocity
16.30 - 17.10 tba
17.40 - 18.35 combichrist
20.30 - 21.30 Trisomie 21
22.15 - 23.15 Hocico
Main Stage:
11.00 - 11.20 In Mitra Medeusa Inri
11.40 - 12.10 Osiris Taurus
12.35 - 13.15 Limbogott
13.40 - 14.20 NFD
14.45 - 15.25 Autumn
15.50 - 16.30 Schandmaul
16.55 - 17.40 The Crüxshadows
18.05 - 19.05 The 69 Eyes
19.30 - 20.30 tba
21.00 - 22.15 VNV Nation
22.45 - 24.00 Skinny Puppy


Sunday

Hangar:
11.20 - 11.40 Staubkind
12.05 - 12.35 Cephalgy
12.55 - 13.20 kiew
13.50 - 14.30 Amduscia
15.00 - 15.40 SITD
16.10 - 16.55 Flesh Field
17.25 - 18.20 Melotron
18.50 - 19.50 Diary Of Dreams
20.20 - 21.20 The Klinik

Main Stage:
11.00 - 11.20 Scream Silence
11.35 - 12.05 The Vision Bleak
12.20 - 12.55 Faun
13.10 - 13.50 Gate
14.10 - 15.00 The Birthday Massacre
15.25 - 16.10 Zeraphine
16.35 - 17.25 lacuna coil
17.50 - 18.50 Subway to Sally
19.20 - 20.20 Deine Lakaien
20.50 - 22.00 Sisters of Mercy