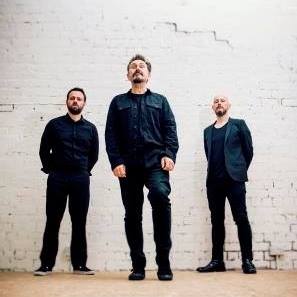 JAB Haus der Jugend, Düsseldorf, Germany
8th June 2018
Therapy? - Summer Tour 2018 - Special Guests: Ondt Blod

This spring and summer brings many Rock icons from the past to Düsseldorf. While DOG EAT DOG have earned their place in Hardcore history, THERAPY? certainly epitomize Alternative Rock with an edge. Founded in Northern Ireland three decades ago, the band had their spot in the sun during the early to mid-Nineties with the release of their album 'Nurse', and the follow-up 'Troublegum'. After that, the band's upward trajectory derailed, fuelled by band line-up changes and a longer hiatus.
The newest release from the band is a four-track EP called 'Tides', which was issued in 2016. But rumour has it that there is a new album in the works, which is due for imminent release. However, fans can certainly expect the ultimate trip down memory lane, as the band will most definitely play their iconic old songs, such as 'Screamager', 'Knives', or 'Diane'.
Additional Concert Info

Doors: 19:00
Start: 20:00
Tickets: are available for 27.00 Euros plus charges from
Eventim
Info: http://www.beerandmusic.de/index.php/showdetails/items/766.html
More on
Therapy?
and
Ondt Blod
See also (all categories):