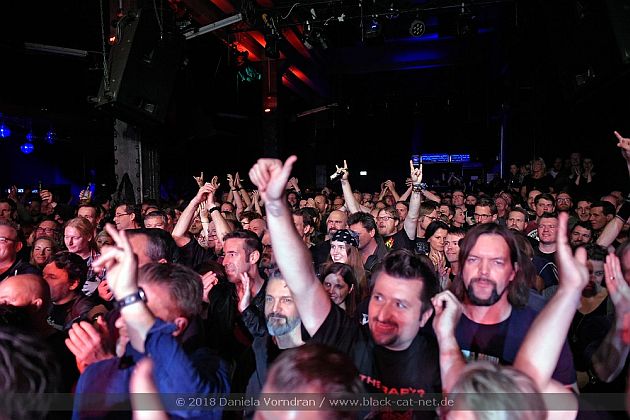 Sputnikhalle, Münster, Germany
20th October 2018
Therapy? & Ondt Blod


It's Saturday night and there are not many people at the Sputnikhalle in Münster when the doors open, but that's about to change and at around 8:00pm the concert is sold out! The lucky ones, who have come in yet, are expecting an evening with an exciting opening act and a main band that really enjoys what it is doing.
Ondt Blod


ONDT BLOD is a 2017 formed Norwegian Hardcore band from Kirkenes. With their mix of Norwegian language, Hardcore screaming and sweet Pop-Punk moments, they are somewhere between KVELERTAK and BLINK-182. The band is keeping the Norwegian Hardcore tradition alive while still being able to produce moments of melodic clarity. www.ondtblod.com / https://www.facebook.com/ondtblodband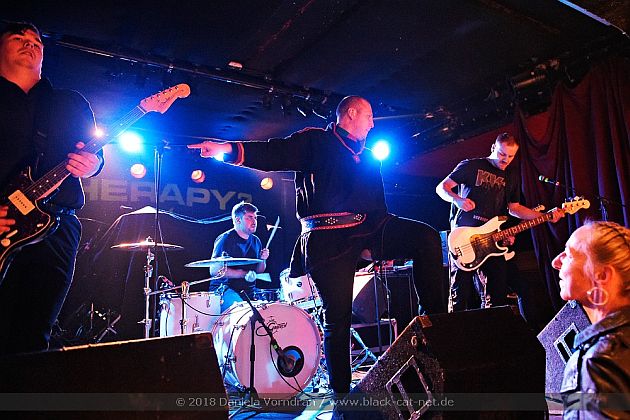 Music & Performance

Aslak, Heika, Hætta and Bjørn are there to entertain the crowd before THERAPY? start their show and they do it very well. The singer is in the crowd more than once and screams straight into the faces of the visitors. No one can understand what he says, but it has a big impact and more people come closer to the stage and listen. The traditional Norwegian robe shows how proud he is of his culture. After 30 minutes the hall is warm and that's what we wanted.
Setlist

01. Natur
02. Store Ord
03. Ulver
04. Lydspor
05. Storma
06. Giftige Tunga
07. Start han opp
08. Unga Kniva
09. Andre Liv
10. Giron
Rating

Music: 6
Performance: 7
Sound: 6
Light: 6
Total: 6.3 / 10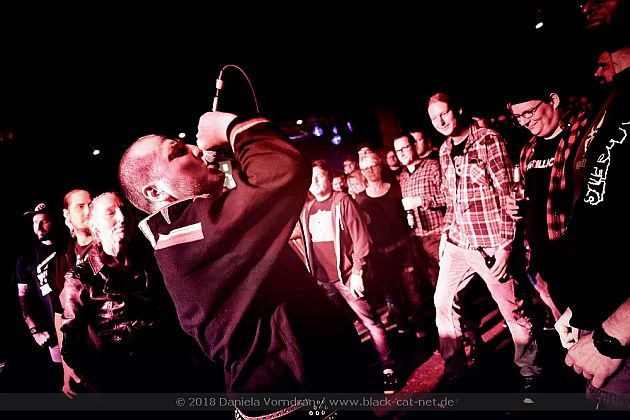 THERAPY?


90 minutes of consumed guitar sound without gimmicks. The 53-year-old guitarist and singer Andy Cairns has no need at all. He and his three co-musicians also create a good mood. The guys are happy to be on stage and that is transferred to the audience. The guitar sounds too smart for Punk, sometimes too melodic for Metal and the Sputnikhalle is sold out for that reason. Varied even after 15 albums and they don't produce a "cleave" (name of the new Album). There are Metal guys next to Punks and average people and everything is fine. The title of the new album is also more due to the eventful history of Ireland. The band was founded by the Belfast lads in 1989 and was accompanied by the conflict between Protestants and Catholics throughout their lives. They have learned that violence and hostility lead to nothing, and you can hear that very well from the new songs. www.therapyquestionmark.co.uk / https://www.facebook.com/Therapyofficial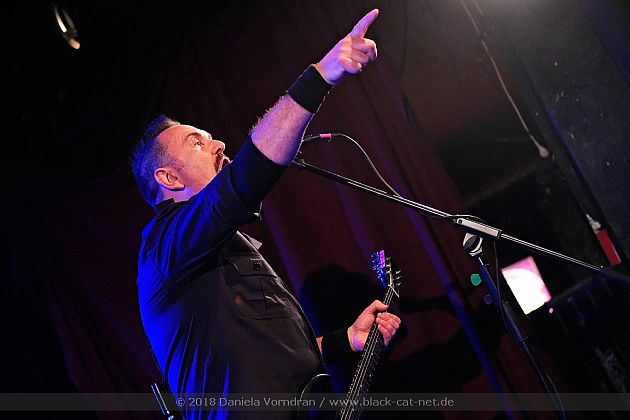 Music & Performance

There are four of them on stage, even though a comrade in the dark of the stage is hiding behind boxes, he supports the sound of the band like all other musicians. That THERAPY? say what they have to say becomes clear on the second song, when the band raises their middle fingers and shouts "Fuck Donald Trump" into the room. This statement is signed by everyone with cheers and clapping. But who does not? Andy also made his dislike for the British government known in his comments between the songs and encouraged everyone to have a great time. The whole set is fast, energetic and rousing, followed by a huge encore bloc. In the middle of the encore comes the JOY DIVISION cover 'Isolation'. The audience celebrates every song and it is sung along with it. The total of eight encores runs down like oil. For fans and newcomers, the evening has been worthwhile. The range of songs really covered everything you wanted to hear. So, when is the next time for a THERAPY?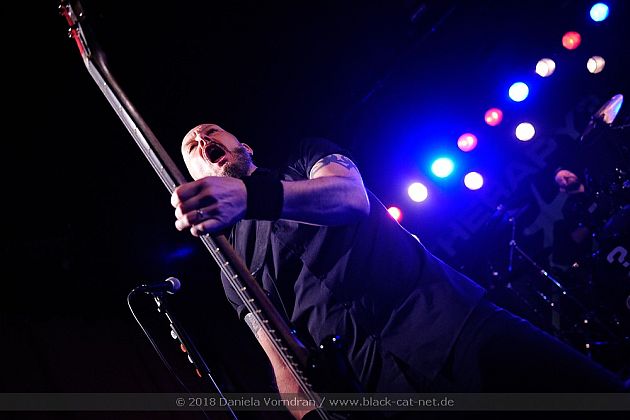 Setlist

01. Wreck it Like Beckett
02. Kakistocracy
03. Die Laughing
04. Lonely, Cryin', Only
05. Expelled
06. Diane (Hüsker Dü cover)
07. Callow
08. Opal Mantra
09. Save Me From The Ordinary
10. Turn
11. Trigger Inside
12. I Stand Alone
13. Screamager
14. Teethgrinder
15. Potato Junkie
16. Stop It You're Killing Me
---
17. Unbeliever
18. Misery
19. Crutch
20. Stories
21. Isolation (Joy Division cover)
22. Nowhere
23. Knives
23. Success? Success Is Survival
Rating

Music: 8
Performance: 7
Sound: 8
Light: 8
Total: 7.8 / 10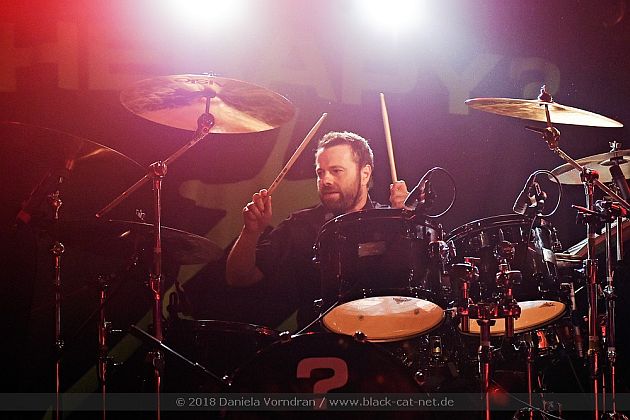 All pictures by Daniela Vorndran (
http://www.vorndranphotography.com
/
http://www.facebook.com/blackcatnet
)
See also (all categories):