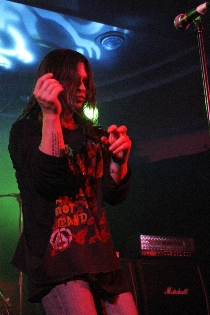 Leeds University, Leeds, UK.
24th October 2009
Damnation Festival 2009: Life of Agony, Therapy?, Destruction, Anathema, Electric Wizard, The Gates of Slumber, Firebird

Damnation Festival is in many ways a victim of its own beautiful success. It was formed initially by fans, for fans, as die hard metal lovers grew weary of over commercialised ventures designed to make money whatever the consequences. This idea has flourished and resulted in a well attended one day Festival in the excellent Leeds University facility, boasting three stages and a wealth of merchandising and franchise outlets.
The downside is that it's difficult to get so many people inside a building, all trying to gravitate up and down stairs between three separate auditoria without some considerable mayhem, and it was that that led me to abandon ideas of trying to cover all three stages and stick with the main Jägermeister Stage, as doing battle every 10 minutes with mammoth queues to get to the next band on a different sound stage wasn't really an option and some sets just downright clashed making it impossible to do so. However, facilities were excellent, staff friendly, food and drink reasonably priced and there was an all round good atmosphere in what turned out to be a really great little festival with good organisation and a very unique feel.
Firebird (15.15 - 15.45)

Despite the fact that I think they are way out of the genre, I was really pleased to see this psychedelic rock outfit from London and I have to admit, despite not being my type of music, they played their hearts out and to a very high standard. There isn't much more you can ask of a warm-up band except that they get the audience on side from the offset and these guys certainly managed that and more. If you like something diverse, that's not really dark or metal, then check them out. They're a really pleasant surprise.
Rating

Music: 8
Performance: 8
Sound: 7
Light: 7
Total: 7.7 / 10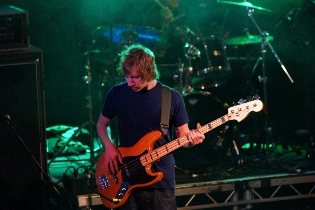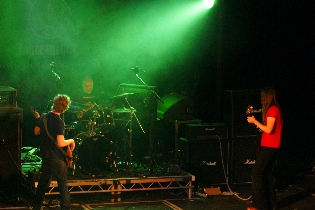 The Gates of Slumber (16.15 - 16.45)

Ten years after their formation in Indianapolis, I finally get to see THE GATES OF SLUMBER live and I was left feeling at odds with what I experienced. On the one hand, they were tight and almost demonically energetic in their performance, on the other I can't say that their setlist sounded extraordinary in any way. For sure, however, they were mind numbingly filthy in their doom mongering, offering a truly staggering sound and despite my misgivings about their setlist they put on an awesome show in lieu of EVILE who had to pull out because of the death of their bass player, Mike Alexander.
http://www.firebirdhome.co.uk/
/
http://www.myspace.com/firebirdpage
Rating

Music: 7
Performance: 9
Sound: 7
Light: 7
Total: 7.6 / 10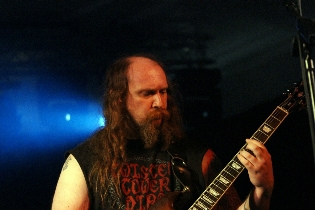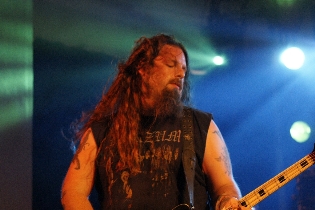 Electric Wizard (17.15 - 17.55)

God they're really, really loud! Ear-crunching loud as it goes and it didn't matter a bit, in fact the louder the better. Music as dark as this doom metal outfit needs to make your ears bleed and after they opened with 'Dopethrone', I knew we were in for a hell of a ride with this lot. I wasn't disappointed as they followed it up with everything you would expect including 'Satanic Rites of Drugula' (got to love that title) and 'Dunwich' for those that like heavy BLACK SABBATH inspired noise which could be topped off only by their closer, the awesome 'Funeralopolis'. An all round noise sensation and not something you can ever really tire of.
http://www.myspace.com/electricwizarddorsetdoom
Rating

Music: 8
Performance: 8
Sound: 7
Light: 8
Total: 7.9 / 10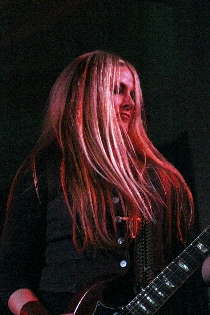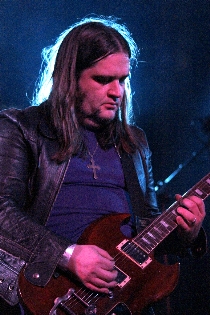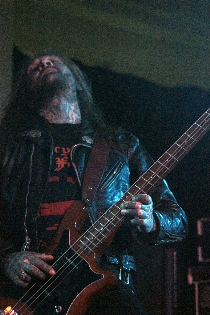 Anathema (18.25 - 19.05)

ANATHEMA never fails to please me and they were for me "Men of the match" of this whole festival. 'Sleepless' was a high spot for me, along with the beautiful and perfectly performed 'A Natural Disaster' with special guest appearance by LEE DOUGLAS whose voice never fails to move me. She was superb and it made me wish we could hear more of her, but the boys continued with songs such as 'Deep' before closing with a blinding rendition of 'Fragile Dreams'. This was a great set from a truly great band who really knows how to throw an audience a performance to remember.
http://www.anathema.ws/
/
http://www.myspace.com/weareanathema
Rating

Music: 9
Performance: 10
Sound: 7
Light: 8
Total: 8.9 / 10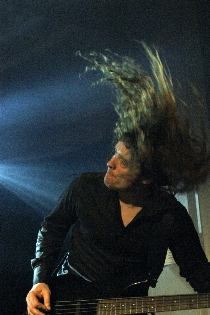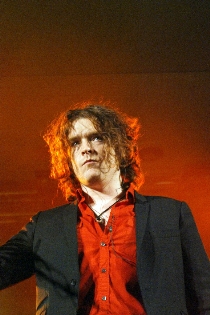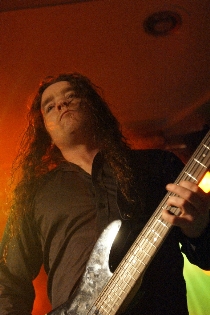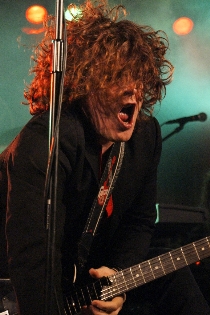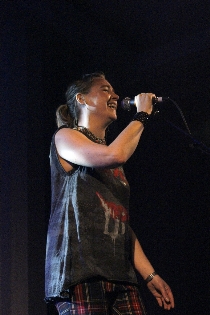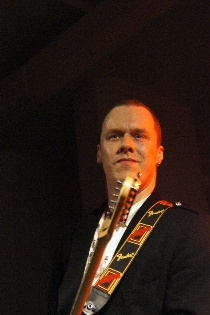 Destruction (19.35 - 20.25)

If you like primitive German thrash (and who doesn't?) then DESTRUCTION are your men. 'Nailed to the cross' was a head bangers dream come true as was the likes of 'Thrash til Death' and 'Disaster' (sic). EVILE recently lost their bass player Mike Alexander, as I'm sure you'll all know, and DESTRUCTION were joined onstage by EVILE's Ol Drake, who played with them in honour of their fallen metal brother. As well as being quite touching it was also an awesomely good set and these guys should be watched out for live at all costs.
http://www.destruction.de/
/
http://www.myspace.com/officialdestruction
Rating

Music: 8
Performance: 9
Sound: 7
Light: 7
Total: 8 / 10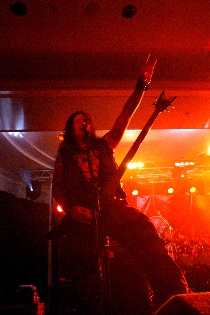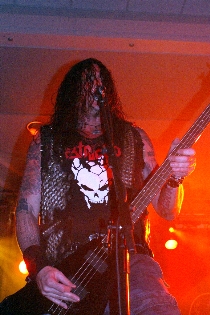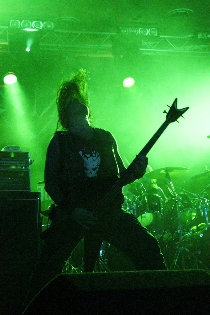 Therapy? (20.55 - 21.45)

I'm disappointed to say I found THERAPY? a little tame. I'm not sure what was lacking other than the crowd had thinned a little and the atmosphere really wasn't what it should be, and they certainly didn't perform badly, but nor did they light my fire and get me screaming for more. 'Isolation', 'Turn', 'Teethgrinder', 'Screamager'- nothing really quite hit it with me, but there were well enough received by those that were watching, and it was probably the case that I'm not their greatest fan at the best of times, but what they did was well executed and professionally done.
http://www.therapyquestionmark.co.uk/
/
http://www.myspace.com/therapyquestionmark
Rating

Music: 7
Performance: 8
Sound: 7
Light: 7
Total: 7.3 / 10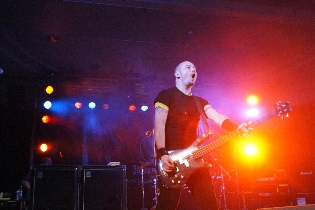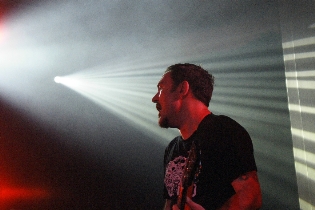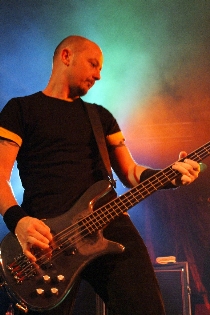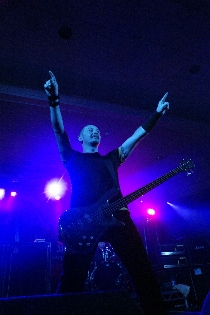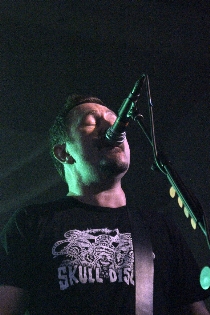 Life of Agony (22.15 - 23.20)

LIFE OF AGONY (LOA) is an alternative metal band from Brooklyn, New York. The band was formed in the summer of 1989 by singer Keith Caputo, bassist Alan Robert and guitarist Joey Z. After playing with several drummers, they enlisted TYPE O NEGATIVE drummer Sal Abruscato before recording the debut album 'River Runs Red' (1993) after they signed to Roadrunner Records. Most recently, Keith Caputo is featured on the track 'What Have You Done', from the band WITHIN TEMPTATION. The song has been a minor hit all around the world.
http://www.lifeofagony.com/
/
http://www.myspace.com/lifeofagony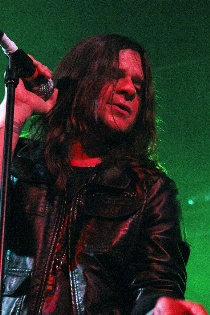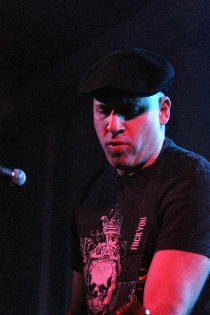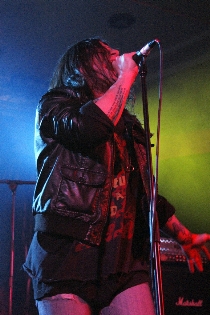 Music & Performance
Keith Caputo is, for some, the stuff of legend. I'm one of them. I have always loved LIFE OF AGONY from their early offerings right through to this, their twenty year anniversary. They kicked off with 'River runs Red', and it was received as if the messiah had just turned up. The crowd loved them from the off and the setlist grew in stature with 'This time' up next before meandering away from tracks from the 'River runs Red' album through the best of their twenty years. Excursions back to 'Through and through' and 'Underground' only added to the overall nostalgic feel of things. They finished off with 'Lost at 22', an absolute masterpiece of emotion and performance. Brilliant!
Rating

Music: 9
Performance: 9
Sound: 7
Light: 7
Total: 8.4 / 10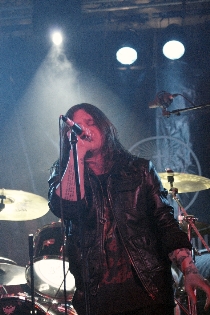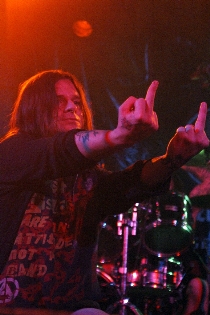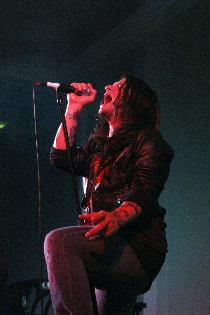 Damnation should be checked out at all costs, for it's a great festival that deserves all the success it's had and more. Twenty-odd international bands, good food, cheap drinks all for under £30! That's exactly the sort of festival I like and I wish them much success for next year's gig, which I know they're already working hard on.
All pictures by Maddi Isaacs
{jos_sb_discuss:17}
See also (all categories):