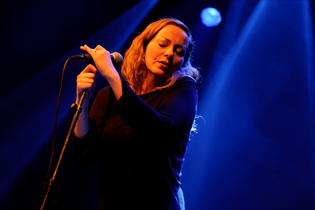 Tavastia, Helsinki, Finland
29th January 2013
Anneke Van Giersbergen and Danny Cavanagh

Danny Cavanagh is a founding member and main author of British progressive rock band ANATHEMA. For some years, he is known to form a collaboration with Dutch singer and musician Anneke van Giersbergen, famous for her beautiful soprano and for her female-fronted band THE GATHERING, as well as collaborations with many bands, from NAPALM DEATH through DEVIN TOWNSEND PROJECT and WITHIN TEMPTATION. I've got to see her together with Devin couple of times in Finland, but at that time Devin's heavy metal was entirely dominating and it was not possible to clearly get a right impression of her talents.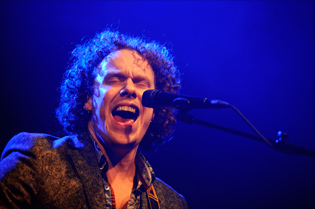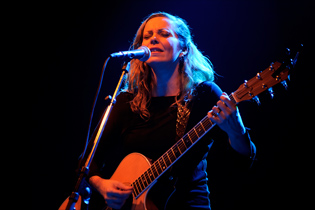 Electrical heavy gigs ask from musicians to perform accordingly and to play some heavy-metal brutal role onstage, act all cool and so on. Acoustic concerts do create a great chamber atmosphere. It's much easier to actually feel the people onstage, to actually "discover them" as a persons, not only as a name behind this or that song. I think, Helsinki promoters were thinking that they could not sell out medium-size Tavastia venue, so they aimed first for small satellite club Semifinal. So, basically, after first of two Helsinki gigs these two famous authors ended up with a small audience of a hundred. Looking at a sold-out situation (that was no wonder to everyone except the local promoter), the second night was quickly moved to a bigger place.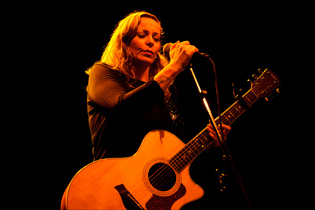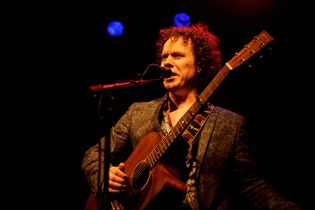 Music and Performance
"There was complete silence yesterday in Semifinal" - that's what I heard from a fan before the Tavastia gig. Many came to both gigs (they were, by the way, very reasonably priced). Well, Tavastia was no difference. The gig was divided in three parts, one for Danny, another for Anneke and third for their joint performance. The audience was very international: there were some Russian people (as a Russian myself, very sorry for their loudness), Dutch people and even an Iranian girl. As expected, the acoustic guitar gig was very silent and of course such performers would not disappoint the audience. We also knew that a DVD was recorded on that day, and very soon we found out that Danny Cavanagh recently bought a loop station.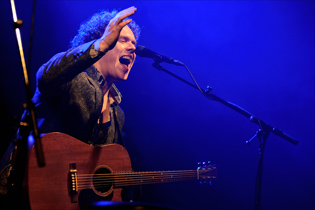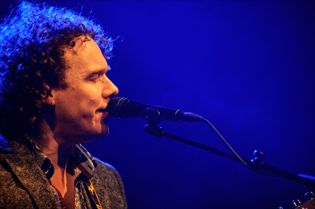 Loop station, for those unfamiliar, is a nice self-accompanying device. You play some background chords and it records that; then you can hit a pedal and it starts to recite a fragment, while you can play a melody on top of already recorded sound, and you can repeat that several times. The only problem that Danny bough one three days ago and Anneke did the same just a month earlier. As a result, the gig was cheered up substantially by a funny things these loop stations added sometimes. Nobody was s single bit frustrated, but everyone were laughing in common when suddenly the station would recite Danny or Anneke in some parody voice. On one of the accompanying images you may see a quite ecstatic Anneke: it's not her being taken away by some powerful poem. It's just she made the loop-station do what she needs.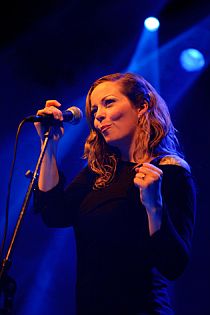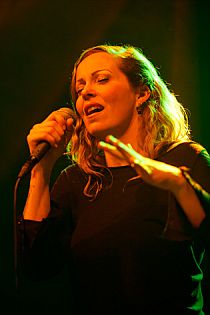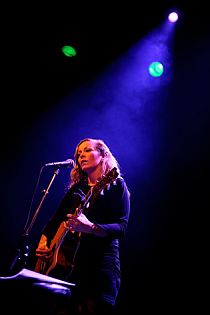 So, there was a really light atmosphere and plenty of smileys. Both Danny and Anneke were in great mood, joking around, enjoying the evening and telling sporadic jokes about loop-station and otherwise. What about setlist? According to a setlist website, every show in Finland would have different one. The repertoire would contain of their band's acoustic covers as well as songs borrowed from famous rock bands such as Iron Maiden and Massive Attack. In Helsinki gig, Danny finished his set with a magnificent High Hopes from Pink Floyd, and Anneke with U2's Drowning Man. Helsinki show was apparently the longest among the Finnish tour and run well above two hours. The impression from the gig was extremely warm and nice, with great appreciation of talents of both musicians.

Rating
Music: 10
Performance: 10
Sound: 9
Light: 8
Total: 9 / 10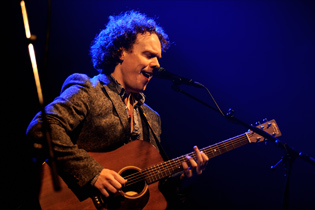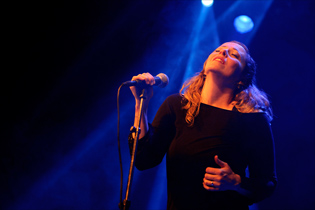 All pictures by Askar Ibragimov



See also (all categories):