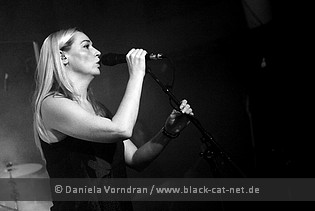 Bürgerhaus Stollwerck, Cologne, Germany
11th November 2014
Anathema & Mother's Cake

Right after releasing their new record 'Distant Satellites', being already the 10th album of the band, ANATHEMA are presenting their album live in Europe. It´s time for progressive metal! The show on that day, the first day of Cologne carnival session (luckily there only were "normal" people), was sold-out. And the audience was eager to see ANATHEMA. But first, there was special guest MOTHER'S CAKE.
Mother's Cake

Austrian progressive rock band MOTHER'S CAKE was founded in 2008 and didn´t quit their "newcomer-style" until now. In 2010, they won the Local Heroes band contest in Austria and got the second prize at the European final in Hungary. After releasing their first single 'Soul Prison' and first album 'Creation's Finest' in 2012, they won the Austrian Newcomer Award 2013. The trio, consisting of the outstanding individual musicians Yves Krismer (vocals, guitar), Benedikt Trenkwalder (bass) and Jan Haußels (drums), features dynamic and ambitious songwriting that reminds of legends like THE MARS VOLTA, LED ZEPPELIN or JIMI HENDRIX. Now they are supporting ANATHEMA during their Europe Tour.
http://motherscake.com
/
https://www.facebook.com/motherscake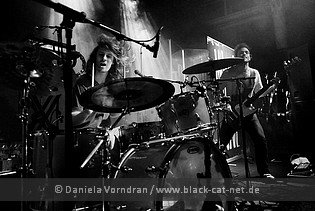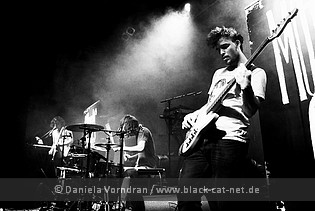 Music & Performance

Hm, MOTHER'S Cake and ANATHEMA… I think this just doesn't fit together. The band, who btw. greeted the audience with "Hello Hamburg" and immediately excused, performs surely advanced music in typical 70s style. So I cannot say the guys on stage are bad musicians. It just did not work as support for me and also the audience was more than hesitant with some applause, even though the hall was already pretty much packed. Despite the music, the lights were rather non-existent and it was kind of dark so it was at times hard to see what the musicians are doing. Besides, I think that 45 given minutes was too much for this support act. Anyone just was waiting for ANATHEMA anyway.
Rating

Music: 6
Performance: 6
Sound: 7
Light: 4
Total: 5.5 / 10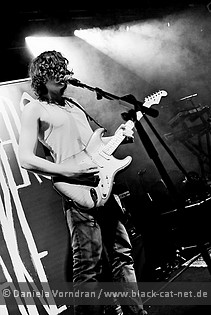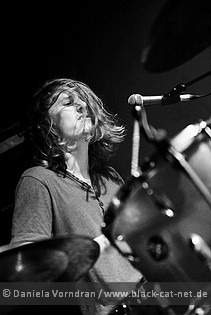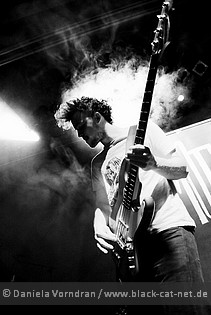 Anathema

ANATHEMA formed in 1990 as a doom metal band, initially under the name PAGAN ANGEL. In November of that year, the band recorded their first demo, which caught the attention of several bands from the English metal scene, allowing ANATHEMA to play gigs with bands like BOLT THROWER and PARADISE LOST. At the beginning of 1991, the band adopted its current name. In May 1995, vocalist Darren White parted with the band, the band decided that guitarist Vincent Cavanagh should assume White's role. The release of 'Eternity' came in 1996, relying more on atmospheric sounds, and starting the transition to clean vocals. 'Alternative 4' was released in 1998. During this time the band underwent many line-up changes. In June 1999, the album 'Judgment' was released, marking ANATHEMA's complete shift from the doom metal genre, focusing instead on slower and more experimental songs. Their 8th album 'We're Here Because We're Here' was released on May 31, 2010 on the Kscope label. The latest release so far is 'Distant Satellites', out in June 2014. ANATHEMA is Vincent Cavanagh (vocals, guitar), Daniel Cavanagh (guitar, piano, keyboards, vocals), John Douglas(acoustic / electronic percussion), Jamie Cavanagh (bass), Lee Douglas (vocals) and Daniel Cardoso (drums).
http://www.anathema.ws
/
https://www.facebook.com/anathemamusic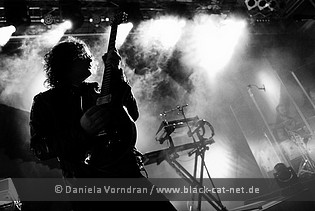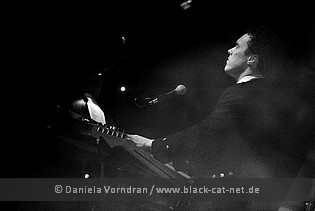 Music & Performance

It was short past ten, when ANATHEMA were finally getting ready to enter the stage. First it was a little funny since it looked like as if they could not decide from which side they should enter the stage. Also people behind me were discussing and laughing about it. Then, both side of stage were chosen and the show was starting with the new album openers 'Untouchable, Part 1' and 'Part 2'. The sound was not perfect but good, I just was a little disappointed by the light show since the whole illumination was rather dark. And I really know it better from past ANATHEMA shows. The set itself presented a good mix of older songs and of course songs from the latest album 'Distant Satellites', like the album's title track being included in the encore bloc. All in all, they really played eight songs from the newest album, meaning that except for two songs the whole album has been played. The new songs were alternating with some older gems, like highly acclaimed 'Thin Air' or 'Closer' which ended the main set. Just because of that great mix, this evening was a wonderful trip through the romantic sides of rock music.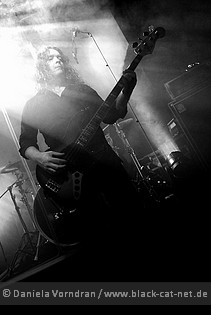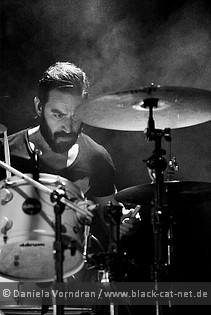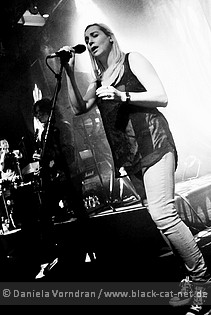 The audience really was into the show, every now and then you could hear the crowd singing loudly along, and every single song was rewarded with huge applause. At the end, Danny took a final picture of the crowd which you can now enjoy on the band's Facebook page. At really seems ANATHEMA cannot disappoint and so, they of course did not last night in Cologne.
Setlist

01. The Lost Song, Part 1
02. The Lost Song, Part 2
03. Untouchable, Part 1
04. Untouchable, Part 2
05. Thin Air
06. Ariel
07. The Lost Song, Part 3
08. Anathema
09. The Storm Before the Calm
10. The Beginning and the End
11. Universal
12. Closer
---
13. Firelight
14. Distant Satellites
15. Take Shelter
16. A Natural Disaster
17. Fragile Dreams
18. Outro (Twist and Shout by The Beatles)
Rating

Music: 9
Performance: 8
Sound: 7
Light: 5
Total: 7.3 / 10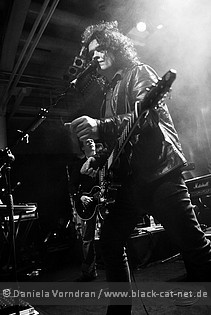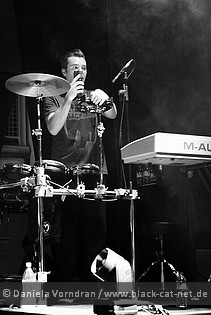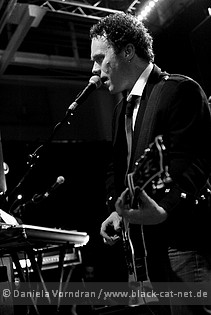 All pictures by Daniela Vorndran (
http://www.vorndranphotography.com
/
http://www.facebook.com/blackcatnet
)
See also (all categories):