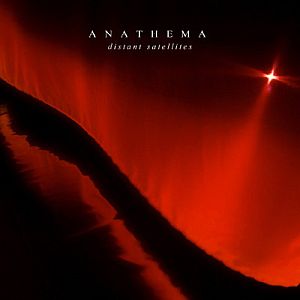 Artist: Anathema
Title: Distant Satellites
Genre: Progressive / Alternative Rock
Release Date: 6th June 2014
Label: Kscope Records
Album Review

I'm usually saying it feels like an eternity since... once a band has released a new record. In case of ANATHEMA, it actually feels the other way around. It seems like yesterday that 'Weather Systems' came out and it hit me quite off-guard when in realized there was a new album coming out so soon. The band virtually reaches for the stars with their newest collection, entitled 'Distant Satellites'. The ethereal artwork gives away the impression of the album containing a specific kind of mood. That impression permeates all through the music on the album that opens with part one of a three-song-cycle 'The Lost Song' and a poignant string arrangement soon to be joined by an erratic drum section and Vincent's haunting vocals, while the second episode is all devoted to Lee's fantastic timbre on a stripped-down piano ballad with powerful rock leanings. The suite actually should be called 'In search for the lost chord', which itself would be a reference to an album by THE MOODY BLUES, released way back in the 1970s, because that's what the band is trying to find here, one chord that has been lost forever and by trying to remember it creating a universe of sound.
'Anathema' is about what it is. It's about the band their successes, their failures and how it gave meaning to those involved with it, subsequently to us in listening and living the emotion through the music as it helped us processing, realizing what is important and ultimately had a cathartic effect on us. Carried on a graceful arrangement of strings, drums and vocals it is history just as it is a promise for the future. As simple and effective as it is lyrically, 'You're Not Alone' defies all expectations in treading a RADIOHEAD-ish path using complex electronics as a foundation for a driving riff. The analogue washes of 'Firelight', establish the mood for the upcoming title track, and I never thought I'd say this about an ANATHEMA song, would actually work to fill a dance floor. It is an electronic anthem that has the band explore whole new territories and yet sounds like they've done it for years. Also, the song contains one of the most poignant choruses the band has done in my book.
The band's releasing you with the slightly experimental 'Take Shelter'. The 'Kid A' references are undoubtedly there and yet it's completely different from what RADIOHEAD have done at the time. The strings and the electronics work so well together it's just like it's meant to be that way. So yeah, I'm more than happy with the outcome of ANATHEMA's approach for the album: Use fewer elements but make them sound bigger. 'Distant Satellites' is compelling from the moment you push the play button and their most cohesive album to date with all its shades and contrasts.
Tracklist

01. The Lost Song [Part 1]
02. The Lost Song [Part 2]
03. Dusk (Dark Is Descending)
04. Ariel
05. The Lost Song [Part 3]
06. Anathema
07. You're Not Alone
08. Firelight
09. Distant Satellites
10. Take Shelter
Line-up

Vincent Cavanagh – vocals, guitar
Daniel Cavanagh – guitar, piano, keyboards, vocals
John Douglas – percussion, keyboards, guitars
Jamie Cavanagh – bass
Lee Douglas – vocals
Daniel Cardoso – keyboards
Website

http://www.anathema.ws
/
https://www.facebook.com/weareanathema
Cover Picture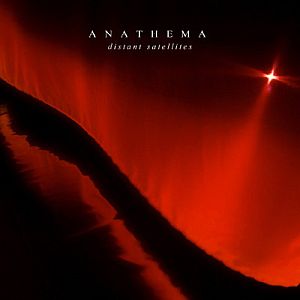 Rating

Music: 9
Sound: 9
Total: 9 / 10
See also (all categories):