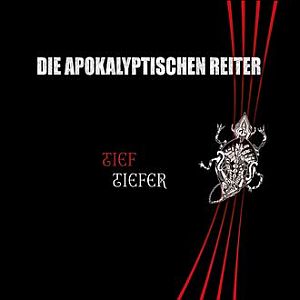 Artist: Die Apokalyptischen Reiter
Title: Tief.Tiefer
Genre: Heavy Metal, Hard Rock, Alternative
Release Date: 30th May 2014
Label: Nuclear Blast
Album Review

DIE APOKALYPTISCHEN REITER are a band that is hard to categorize, starting nearly 20 years ago with influences from Death Metal, Grindcore and Heavy Metal, they created a more and more open minded and individual way of playing their music. On May the 30th they will release their 8th studio work; it has become a double album. The first CD, 'Tief', contains completely new songs, the second one, 'Tiefer', brings us nine rerecorded acoustic and orchestral versions which bring them on a completely new level of sound experience.
'Tief': Extremely melodic garnished with some heavy eruptions comes the first disc. The album is massive and heavy without recite the Death Metal of gone days. At the same time it brings a lot of melody, harmony and warmness, without reaching my personal kitsch no-go level. The songs are very rich in variety, sometimes they got oriental sounding parts which fit perfectly into the whole. The strong and clear voice of vocalist Fuchs is always giving a optimal addition to the songs. The German sung lyrics jumping between thoughtful philosophic and a life-affirming message, but are free from vaunt, flat rallying calls and crying self-pity like it is found at many German singing Rock bands.
'Tiefer': The acoustic songs are another hint for the variety of DIE APOKALYPTISCHEN REITER. It seems that this was only waiting for being played is this way. There is a lot of difference to the first CD but there is no contradiction to them. Both sides are a perfect example how a band can make different sounds, but not losing their identity and integrity.
Conclusion: Everybody who liked DIE APOKALYPTISCHEN REITER in the past years should be happy about this new album, which may let them dance, dream and rock. Anyone who is expecting a classic Heavy Metal Album maybe disappointed. The one who is musically open minded may witness a lot of good music.
Tracklist
Tief
01. Freiheit, Gleichheit, Brüderlichkeit
02. Wir
03. Wo Es Dich Gibt
04. Was Bleibt Bin Ich
05. Ein Leichtes Mädchen
06. Ein Vöglein
07. Es Wird Nacht
08. Die Wahrheit
09. Zwei Teufel
10. Die Welt Ist Tief
11. So Fern
Tiefer
01. Die Zeit
02. Der Weg
03. Friede Sei Mit Dir
04. Flieg Mein Herz
05. Das Paradies
06. Die Leidenschaft
07. Auf die Liebe
08. Der Wahnsinn
09. Terra Nola


Line-up

Fuchs – Vocals
Ady – Guitars
Dr. Pest – Keyboards, Synthesiser
Volk-Man – Bass, Synthesiser
Sir G. – Drums, Synthesiser
Website

www.reitermania.de
/
www.facebook.com/Reitermania
Cover Picture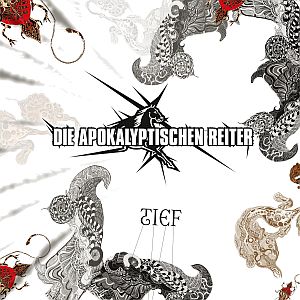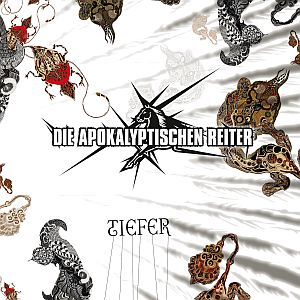 Rating

Music: 8
Sound: 8
Total: 8 / 10

See also (all categories):