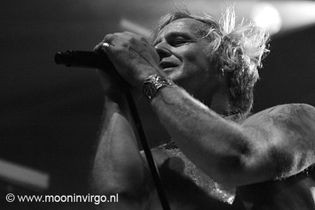 Tivoli, Utrecht, The Netherlands
4th of December 2008
In Extremo, Die Apokalyptischen Reiter, Limbogott
It was time for a night of metal and folk in Utrecht. Many fans had gathered in the Tivoli for this great line up of bands. All bands come from Germany where the market for this kind of music is a lot bigger than here in the Netherlands.
Limbogott

The first band of the evening is from Hamburg. Their line up is: Lard Mason - vox, prg, Limbosonic - vox , Sprodd Kall – guitars, Tim Machine - guitars,prg, TB Lemper - synths, prg, Pharmaboy – drums. Their two vocalists are the focus point of their performance.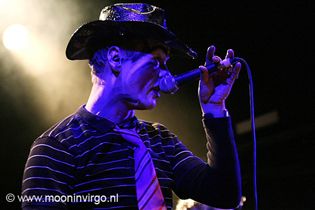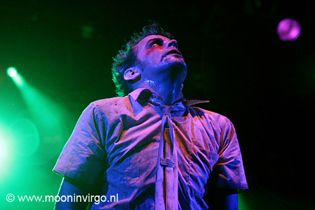 Music & performance
The metal of Limbogott was a lot heavier than I expected for this evening. The two vocalists are painted as some sort of clowns. Only then clowns who have had their make up put on last week. They make mime like movements and don't seem to be in the same world as the audience. This makes it fascinating to watch. They both have their ticks and strange movements. Their vocal abilities range from screams and grunts to clean vocals and even some rap. It was a short performance but very diverse and surprising.
Rating
Music: 7
Performance: 8
Sound: 7
Light: 6
Total: 7 (7,3)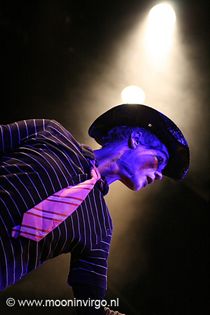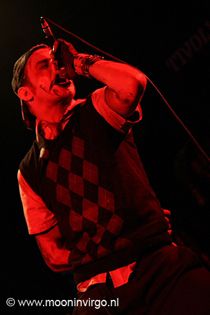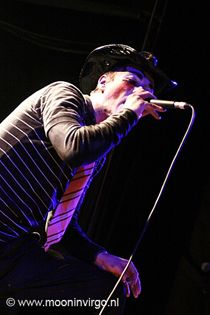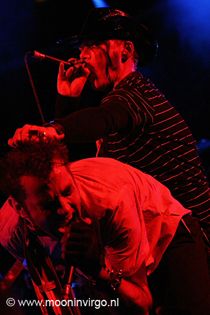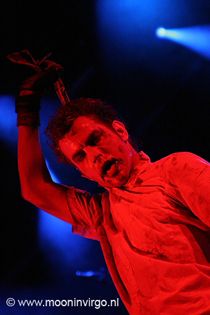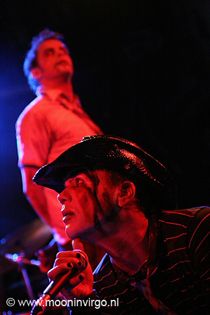 Die Apokalyptischen Reiter

Die Apoklayptischen Reiter has released their latest album 'Licht' (light) this August. A great reason to go on tour! Even though their album was new, many fans in the audience already knew every word to the songs.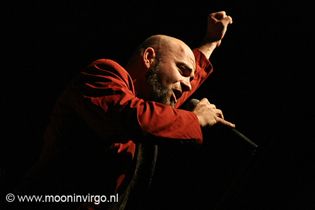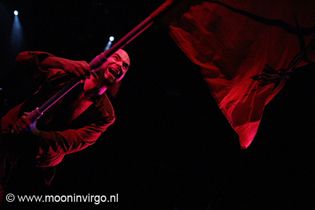 Music & performance
The show started with a nice classical intro. Then the band members came on stage. Dr. Pest was dressed in an sm-outfit with a little whip, he even has his own swing behind his keyboards. Not the most charming sight, but certainly funny. Ther was a lot of energy on stage. Especially during songs such as 'Vive la Revolution' where Volk Man was waving a large red flag. Volk Man was constantly bouncing across the stage, giving members of the audience a pet on the head or even flirt with them. Stage divers were invited on stage, not all were equally successful. The wall of death was though!
Rating
Music: 8
Performance: 8
Sound: 7
Light: 7
Total: 8 (7,7)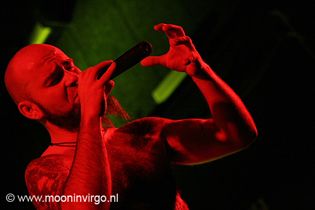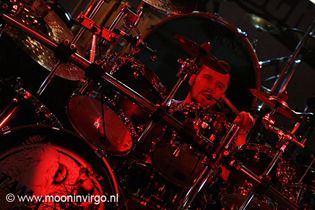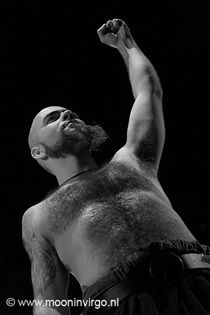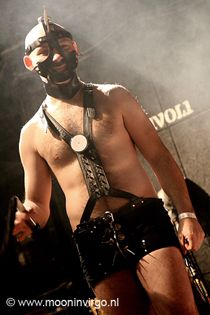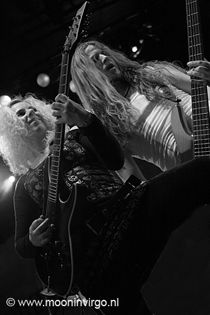 In Extremo

True fans were almost fighting to get a spot in front of the stage. In Extremo seems to have a very steady fan base here in the Netherlands. The change over between the bands takes very long and the audience gets impatient. This is the first day of their tour and they told us they started here so they could stack up on dope for the rest of the journey. This is what many bands tell us of course.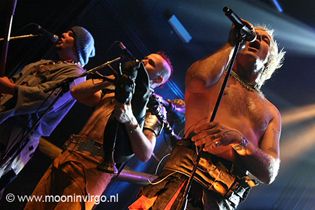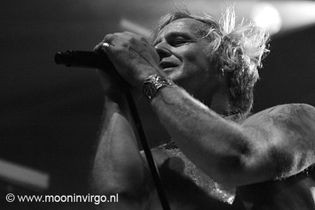 Music & performance
It was a bit small on stage with so many band members. The guitarists have to duck sometimes to get to the microphones at the front of the stage. The drummer has a riser at the back of the stage and there are two small risers next to it for the guitarists. One of the first songs they play us is the title song of their new album which has just been released 'Sangerkrieg'. Das letzte Einhorn (vocals) askes the audience for a cigarette, and gets several. It is illegal to smoke in venues nowadays but he doesn't seem to mind. Beer is flying through the venue. 'Ave Maria' is sung along loudly. It doesn't matter because his voice is strong enough to overpower them all. He has a wonderfully deep and raw voice. The band seems to be having a lot of fun. Their bag pipes provide a lot of energy, the crowd is very excited. 'Mein Rasend Herz' is their final song but…Das letzte Einhorn tells us, fuck the police, we play more. When they go off stage the audience keeps shouting "zugabe" (encore). They play us two more songs. Das letzte Einhorn tells us to meet him in the smoking room later and has a lot of fun because there are some crowd surfers who can't seem to catch a wave but catch the floor instead. They all bow before us and then the show has truly ended.
Rating
Music: 8
Performance: 9
Sound: 7
Light: 8
Total: 8 (8,3)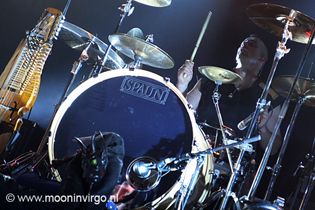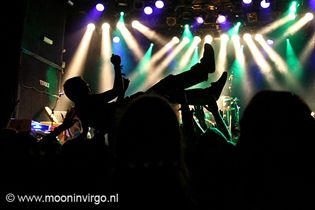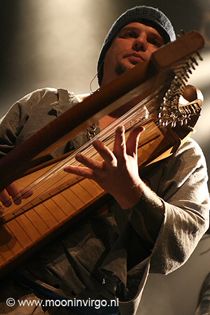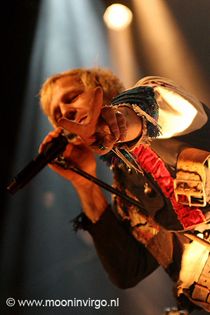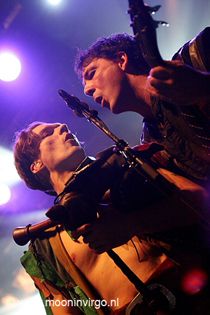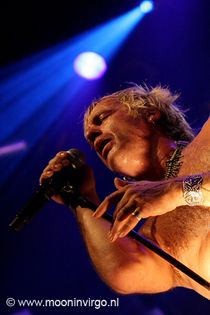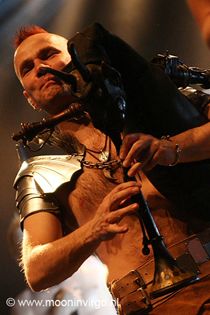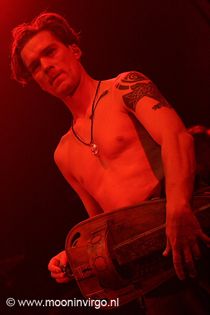 Photography & copyright: Monica Duffels -
www.mooninvirgo.nl
{jos_sb_discuss:17}
See also (all categories):