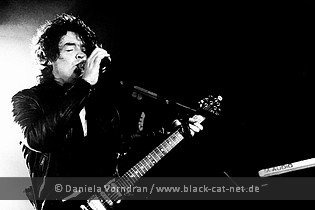 Luxor, Cologne, Germany
19th June 2010
Anathema


Weaving shadows into music and adding dashes of purest melancholia are things ANATHEMA achieved a grand mastership in over the course of their career with it providing a soundtrack for the lost and those experiencing the darkest days of their lives. But there's something different about the successor of 2003's 'A Natural Disaster'. At various points 'We're Here Because We're Here' is much brighter, even hopeful. This evening we would get to witness the special atmosphere of the new album live, plus the ones descending from different stations of the band's timeline. ANATHEMA is Vincent Cavanagh (vocals, guitar, vocoder), Danny Cavanagh (guitar, vocals, keyboards), Lee Douglas (vocals), Les Smith (keyboards), Jamie Cavanagh (bass) and John Douglas (drums).
http://www.anathema.ws/
/
http://www.myspace.com/weareanathema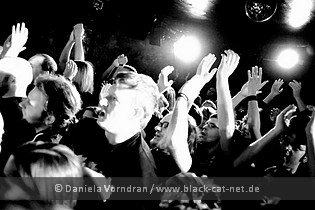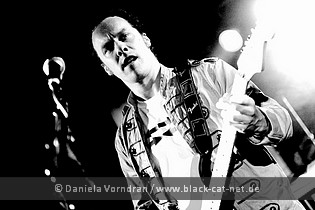 Music & Performance
The dark grey of the clouds had given way to blue skies and bright sunlight when the doors to the club where ANATHEMA would be playing that evening opened. A beautiful picture to keep in mind before heading into the dim of the club! I won't bore you with anything else now and switch right over to the show starting with the band one by one taking the stage to thundering applause. Then the chords of the first song 'Thin Air' from the new album sounded. I admit I had my reservations towards the song, but in the live setting, the song works particularly well and won me over, especially with Vincent's performance, exploding to the chorus into vivid movements. A trip into the past was taken with 'Deep' from 'Judgement' now and had the crowd bursting with cheers. Sometimes prayers are being heard; sometimes not. This time mine definitely were with 'Dreaming Light' having been included into the setlist.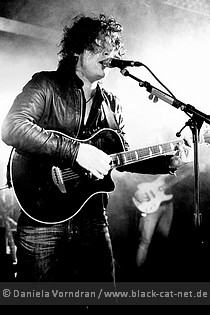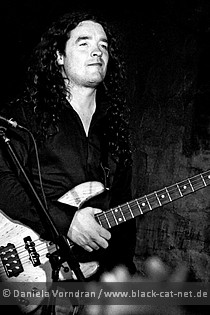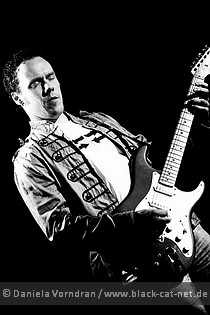 A magical, dreamy atmosphere took hold within the club, charming everyone with the wonderful aura of the melodies and the vocals. The prog-esque 'Everything' followed it up and had a duet of Vincent with Lee Douglas for us. 'Inner Silence', even more 'One Last Goodbye' had a coat of sadness descending upon us and shivers were running up and down my spine whilst listening. 'Empty', seemingly just for a spell, broke through the lasting heaviness with a powerful build before 'Lost Control' retreated back into it. Two more of my favourites followed now with 'Angels Walk Among Us' and 'A Simple Mistake', at whose second verse Vincent suddenly had his eyes wide open, staring into the happy audience. Seemed like he was completely in a different place at the time!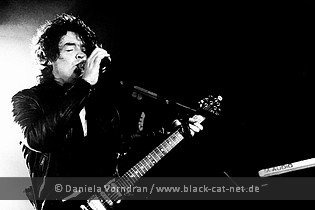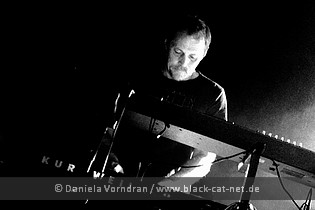 With the jazzy 'A Natural Disaster', Lee became the main vocalist and first here it came to light what a beautiful and strong voice she has. The high-octane 'Panic' followed after a joking session between the band members, which they did a lot during the show by the way. Another one for instance coming with Vincent growling the announcement to 'Temporary Peace' as the true death metal god he is ;), and him having that special, intentionally evil-looking expression on his face while doing didn't help to remain serious, really. The band chose 'Flying' as the main set closer and couldn't have made a better choice, for the audience went wild and even sung the chorus mostly themselves. One by one the band left the stage now, except Danny who then switched over to acoustic guitar and performed 'Are You There?' all on his own. A beautiful and very intimate performance!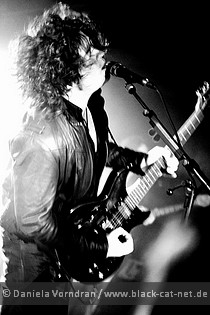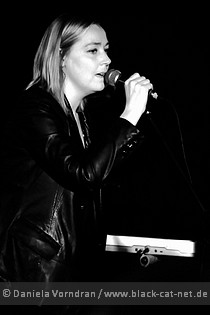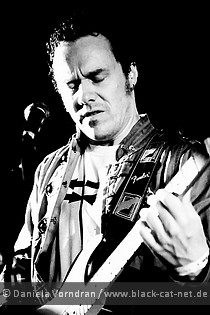 Well, I could go on writing forever but not to strain your concentration too much I'm just saying they came all back to play a string of much-acclaimed songs and one more encore being a cover of LED ZEPPELIN's 'Kashmir'. It was my first ANATHEMA show; other's 45th, I'm not kidding, and all I can say right now is wow! What a great band and a fantastic show!
Setlist_
01. Thin Air
02. Deep
03. Forgotten Hopes
04. Destiny is Dead
05. Dreaming Light
06. Everything
07. Inner Silence
08. One Last Goodbye
09. Empty
10. Lost Control
11. Angels Walk Among Us
12. A Simple Mistake
13. Closer
14. A Natural Disaster
15. Panic
16. Temporary Peace
17. Flying
---
18. Are You There?
19. Universal
20. Hindsight
21. Straud of False
22. Fragile Dreams
---
23. Kashmir (Led Zeppelin Cover)
Rating
Music: 9
Performance: 9
Sound: 8
Light: 6
Total: 8.4 / 10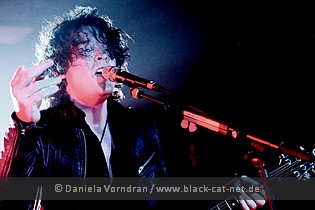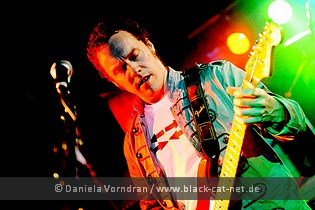 All pictures by Daniela Vorndran (
http://www.vorndranphotography.com/
/
http://www.black-cat-net.de/
/
www.myspace.com/vorndranphotography
)
{jos_sb_discuss:17}
See also (all categories):