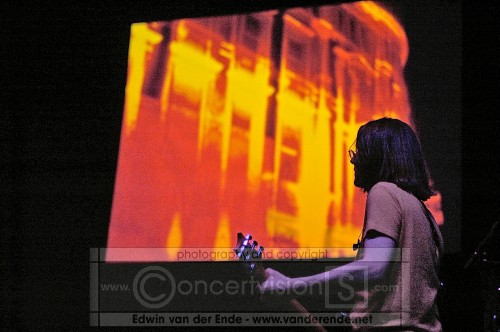 013, Tilburg, The Netherlands
April 11th 2005
Porcupine Tree and Anathema
While summer is peeking round the corner a huge crowd gathered in the 013 in Tilburg. Ages were differing from around 20 to somewhere around 60 but they all came to listen to the same music. While walking through the crowd one thing stood out, a lot of people wore Pink Floyd shirts. It was no surprise that Anathema played a Pink Floyd cover.



Anathema


Some were surprised to see that Anathema wasn't headlining this evening, for their name is more commonly known. Still there were a lot of people in the audience wearing Anathema shirts so it seemed this opener had brought its own fans.


Music
Sweet soft melodies which have a heavy load to carry, for these lyrics aren't that sweet they tell about real and deep emotions. Guitars were exchanged many times, for which they had a roadie standing by most of the time. At the end of their gig, they had time for one more song. Their guitarplayer Danny Cavanagh announced that they would even play 2 more songs instead of one. They left us with a satisfied smile when playing the beautiful Pink Floyd cover Comfortably Numb, disappearing at the end of the Pink Floyd song "Time to go…" In the beginning the bass sound was a little bit too loud, but it got better during the second song.


Performance
With the opener: Hi we're the Kelly Family, Anathema front man Vincent Cavanagh set the tone for a performance of which the audience was a part as well. It is great to see the emotions on Vinnie's face, mostly he sings with his eyes closed, disappearing in his own world. There was chemistry between the band and the audience and Anathema gave them their very best. In the end, they promised to come back to Holland with a 2 hour show. The lights were fine, they weren't disturbing our view on the band, they were subtle and added to the relaxed atmospere of the evening.

Rating
Music 8
Performance 8
Sound 8
Light 7
Total 8 (7,8)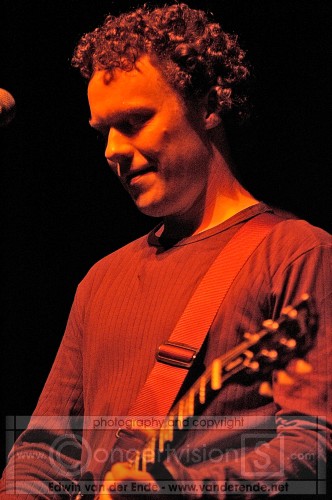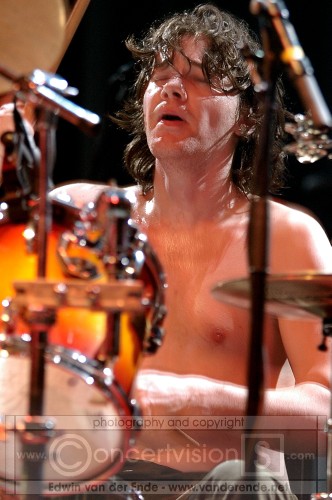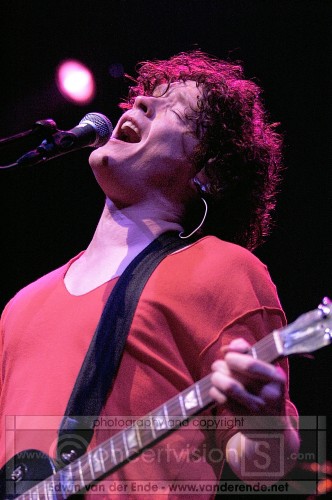 Porcupine Tree


Porcupine tree started out as a project of Steven Wilson, they were home studio explorations and he created a mixture of psychedelic, experimental and progressive music. After many years of exploring they are now presenting their second album on the 'Lava/Atlantic label. It is called 'Deadwing'. The album is inspired on a film script (of which they hope it will be a film one dat) by Steven with his filmmaker friend Mike Bennion. The release of this album is scheduled for the spring of 2005 so it should be released one of these days.


Music
This is music to listen too, enjoy it with your eyes closed and dream away. The guitars and synths will lull you to sleep, but beware for the drums will keep you awake and alert. Their lyrics are like poetry and are worth reading as well as listening too. It would definitely add to the enjoyment of the concert when you know the lyrics. Even though songs seem to look alike after a while, they keep surprising with new elements, just a little more action and heavy sounds every once in a while to keep you focused. The sound was great, as always in the 013, no drumms which blow you away but all was well adjusted.


Performance
During some songs video clips were shown on a big projections screen. At first it seemed they were just random images but when Steven (vocals) sung certain words they were shown on the screen at the exact same second. The projections took the audience into another world, sometimes they were psychedelic but some also reminded me of the commercial clips of MTV which can be really weird and beautiful at the same time. Eyes were replaced by mouths and the other way around; the audience was lead through streets, over railroads, past fantasies and nightmares. On the stage there was little to see. Richard (synths) seems to be in his own little world and so is Colin (bass) but he is fun to look at for it seems as though he is making private jokes all the time, having a constant smirk on his face. Steven walks around on his bare feet with his glasses on the tip of his nose. He does move around a bit and sometimes you can see emotions on his face while he is singing but most movement came from the projections. As with Anathema the lights added to the atmosphere of the evening. There was no real light show, but the lights did enable us to see all musicians and they were dimmed when the projections were shown.

Rating
Music 7
Performance 7
Sound 8
Light 7
Total 7 (7,1)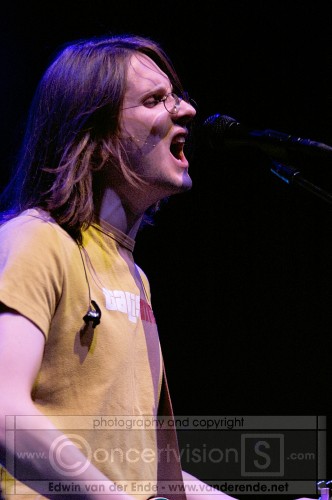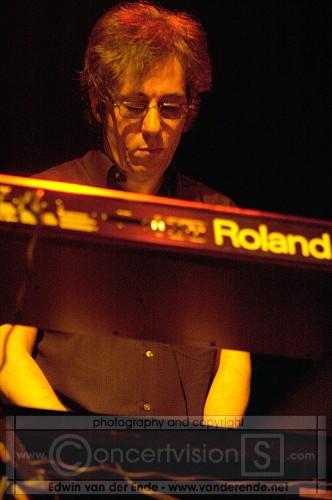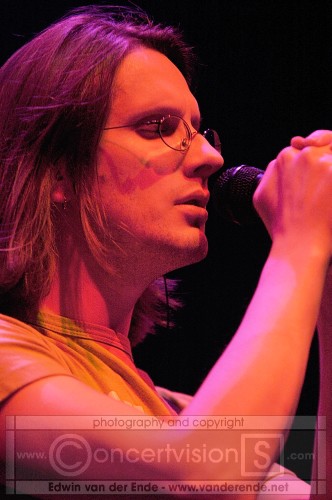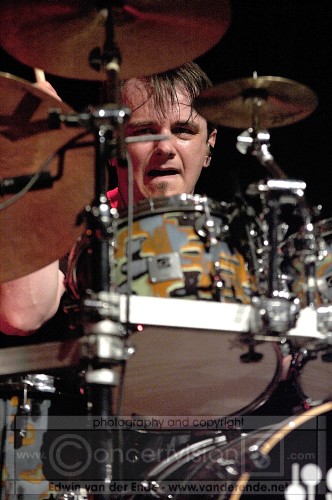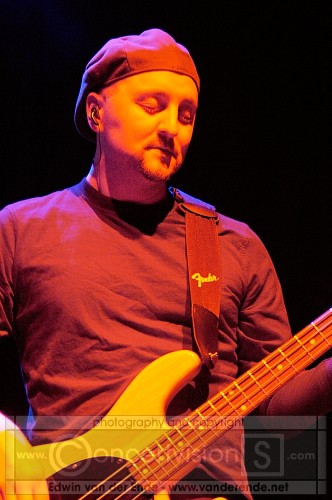 More articles about Porcupine Tree
Concert Review - Amsterdam 2005
More articles about Anathema
Concert Review - Amsterdam 2005
See also (all categories):