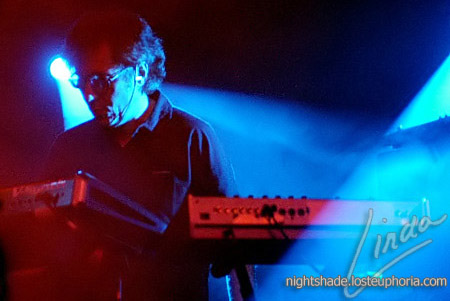 Paradiso, Amsterdam, The Netherlands
April 10th 2005
Porcupine Tree and Anathema
We arrived at the Paradiso around 18.30h where several fans had already lined up to find a good spot watching their favourite bands. People were talking full of excitement, waiting for the doors to open, we heard a lot of different languages, which indicates that a lot of fans had travelled far to see their favourite band

Anathema

The band was formed in summer 1990 in Liverpool by Daniel Cavanagh. They started as Pagan Angel in the following line-up: Darren White - vocals, Daniel Cavanagh - guitar, Vincent Cavanagh - guitar, Jamie Cavanagh - bass, John Douglas – drums. After many line up changes the band is almost in the same line up again, except for Vinnie who has also taken over the vocal part and ex-keyboard player Les Smith who joined Anathema 2000. Their music has developed from dark metal to melodic metal, with big Pink Floyd influences.
Music
They started 15 minutes late and a lot of fans were dying to see their favourite band. At 19.45h Danny and Vinnie showed their faces on stages and greeted their fans with the Dutch line: Hallo, gaat het goed? (hello, how are you?) Because of that there was immediately a good interaction with the audience. The bass sound was rougher and the set list was great; they started with a new song which will be on the next album which will be released later this year. Anathema played a lot of songs with some very energetic parts, like Panic and Fragile Dreams, alternated by very emotional songs. One Last Goodbye was sung by Vinnie with so much passion, that you could read the emotion from of off his face.
When leaving the stage, I heard Jamie promise that Anathema would be back this year with a 2-hour show. Let's pray that they do….
Performance
The whole band had a lot of fun with each other tonight. Eye catcher is front man Vincent who sings with so much expression and really has great contact with the audience. His face changes a lot: you can see when he's emotional and that enables the audience to feel the songs. It's also very funny to see that Danny is the "leader" of the band. By pointing and moving his head to the other band members he makes sure that the music is played perfectly in the way it is supposed to be.
Rating
Music 8
Performance 8
Sound 7
Light 7
Total 8 (7,7)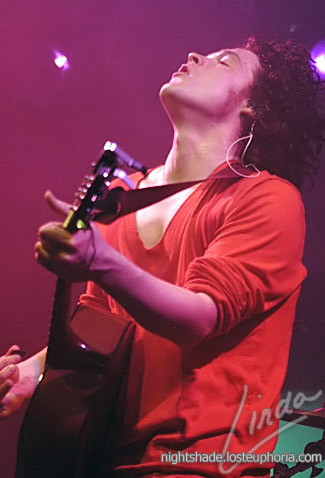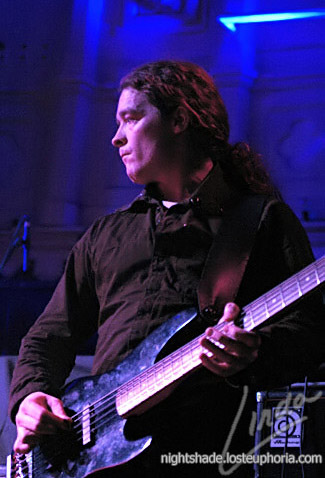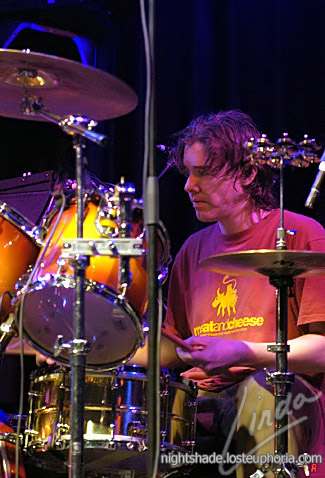 Porcupine Tree

Porcupine Tree was born in 1987 as a psychedelic, experimental, and progressive music outlet for the home studio explorations of Steven Wilson. After a long wait their new album Deadwing has finally been released in March 2005, also described as the best Procupine Tree album ever by many fans.
Music
A big projection screen with psychedelic movies above the stage accompanied by an intro spread excitement and caused the audience to scream and applaud. They started with a new song from their new Album Deadwing, which has been released in March. In general their music is very easy listening and you can describe it as the modern Pink Floyd.
The heavier songs aren't just heavy and simple, but contain really strong, heavy riffs with some typical softer Porcupine Tree intermissions and ambient moments.

Performance
There was a lack of contact concerning the band and the audience. Every band member seemed to be in his own little world and they barely moved, although there was still a lot to see on stage. A big projection screen with psychedelic movies hung above the stage, you just had to keep looking to these videos, which fitted the music perfectly.
Rating
Music 8
Performance 6
Sound 7
Light 7
Total 7 (7,1)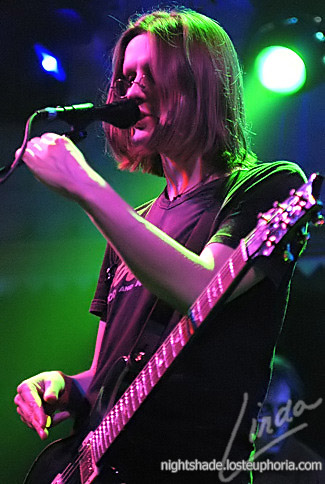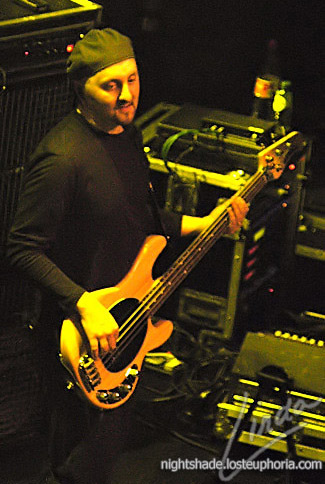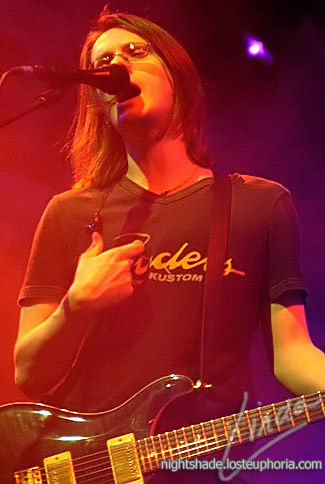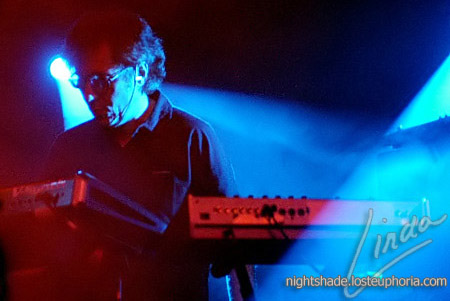 See also (all categories):