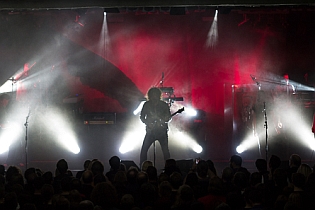 Substage, Karlsruhe, Germany
2nd October 2014
Anathema, Mother's Cake

In the beginning, ANATHEMA were a Doom and Gothic Metal band, but over the last years they developed their music into their own way of melancholic Alternative Rock. Now they were playing their first German concert in Karlsruhe. Leading to their new album the tour is called 'Satellites over Europe'. On the whole tour they are supported by the Austrian band MOTHERS CAKE. They are playing Progressive and Hard Rock. So this brought a big musical variety.
Mother's Cake

The band was founded in 2008 and didn´t quit their "newcomer-style" until now. In 2010, they won the Local Heroes band contest in Austria and got the second prize at the European final in Hungary. Now they are supporting ANATHEMA during their Europe Tour. When you take a first look, singer Yves Krismer, bass player Benedikt Trenkwalder and drummer Jan Haußels seem to be a typical school band.
http://motherscake.com
/
https://www.facebook.com/motherscake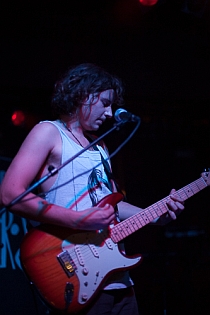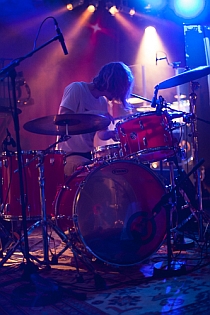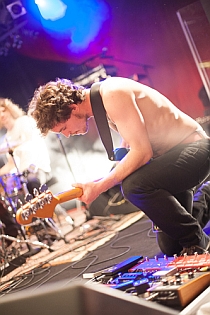 Music & Performance

Even after breaking a bass string during the concert they still seem to be a school band. Although they are a little bit chaotic they were authentic. Following their non-perfect performance was really fun. Due to bad acoustics it was nearly hard to understand their lyrics and words. Unfortunately their style didn´t match to ANATHEMA. The lights seemed to be improvised which again matched the impression of a school project. It was really dark. So many of the guests quite had known this and they only entered the venue for Anathema. The room was quickly filled with around 750 people.
Rating

Music: 5
Performance: 6
Sound: 4
Light: 4
Total: 5 / 10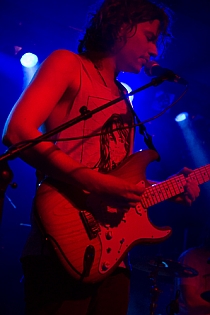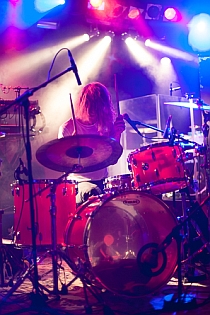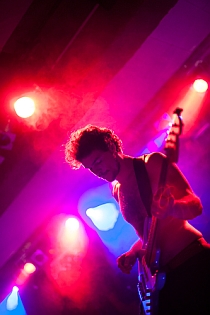 Anathema

Since November 2012, Daniel Cardoso belongs to ANATHEMA as an official band member. He´s the one person not belonging to the two families Cavanagh and Douglas. They just released their album 'Distant Satellites' which is another stone on their way to melancholic rock music.
http://www.anathema.ws
/
https://www.facebook.com/anathemamusic
Music & Performance

After the break, the audience could not wait any longer and with loud calls they commanded the band to come on stage. At the beginning, they played the album openers 'Untouchable, Part 1' and 'Part 2'. During the concert they showed a nice mixture of old songs from the last three albums and the new one 'Distant Satellites'.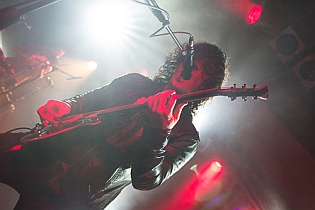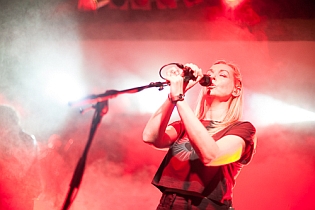 They played seven songs from the new release, which has only ten tracks. So it was really well represented. Due to them mixed with the older songs, this evening was a wonderful trip through the romantic sides of rock music. As it has been with the support act, unfortunately the sound wasn´t as good as it had to be and so they we´re sometimes hard to understand. But the audience managed it well and sang on its own. So it´s hard to say, but at this evening light and sound didn´t fit to the possibilities and the magic of ANATHEMA. There was this one moment when the band requested the audience to take their mobile phones. So they enlightened the whole Substage with their torch lights. This was very nice and matched perfectly. At the end the band took a picture of the enthusiastic crowd for their Facebook profile.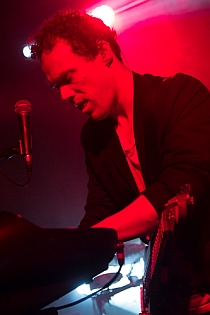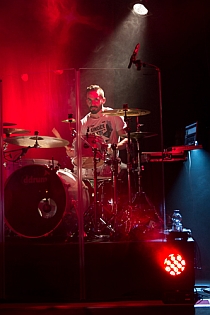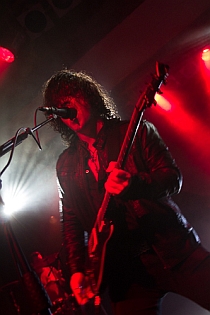 Setlist

01. The Lost Song, Part 1 

02. The Lost Song, Part 2 

03. Untouchable, Part 1 

04. Untouchable, Part 2 

05. Thin Air 

06. Ariel 

07. The Lost Song, Part 3
08. Anathema 

09. The Beginning and the End 

10. Universal 

11. Closer 

12. Firelight 

13. Distant Satellites 

14. A Natural Disaster 

15. Fragile Dreams
Rating

Music: 9
Performance: 7
Sound: 6
Light: 4
Total: 7 / 10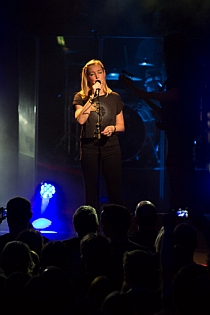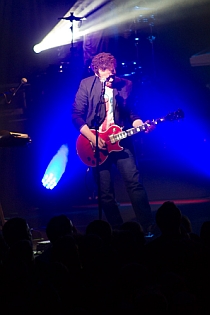 Photos by Daniel Hamann (
http://hamann.photo
)
See also (all categories):