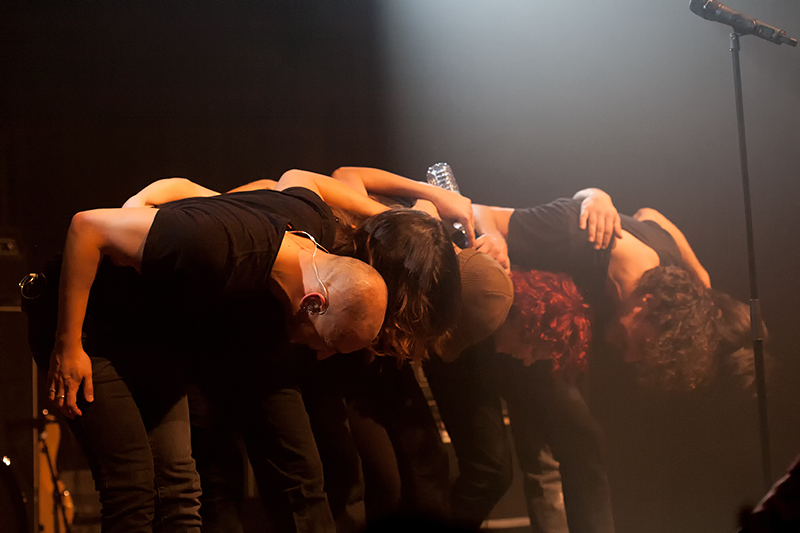 Zentrum Altenberg, Oberhausen, Germany
16th October 2013
Anneke van Giersbergen & Amanda Somerville's Trillium

In a nicely restored former zinc factory, which is now a recreation and culture centre, you'll be frequently offered fine concert acts. The Zentrum Altenberg is situated close to the main station of Oberhausen and thus easily to reach with public transport. The venue has a capacity for 800 people. Today, we were offered Anneke van Giersbergen, who just had released a new album.



Amanda Somerville's Trillium

The evening was opened by the Rock/ Metal band TRILLIUM with the charismatic founder and front woman AMANDA SOMERVILLE. Before she founded her band in 2011, she had already a solo career. AMANDA appeared in a nice dress that flattered her feminine curves and with her long golden blonde hair she is an eye-catcher for sure. But the American singer/ songwriter convinced the attentive audience not only with good looks but with a solid vocal quality, as well as with her interaction with the audience. Until now, TRILLIUM has only one album released in November 2011 – 'Alloy' from which they presented us a good mixture but also performed AMANDA SOMERVILLE's song 'Mayday'.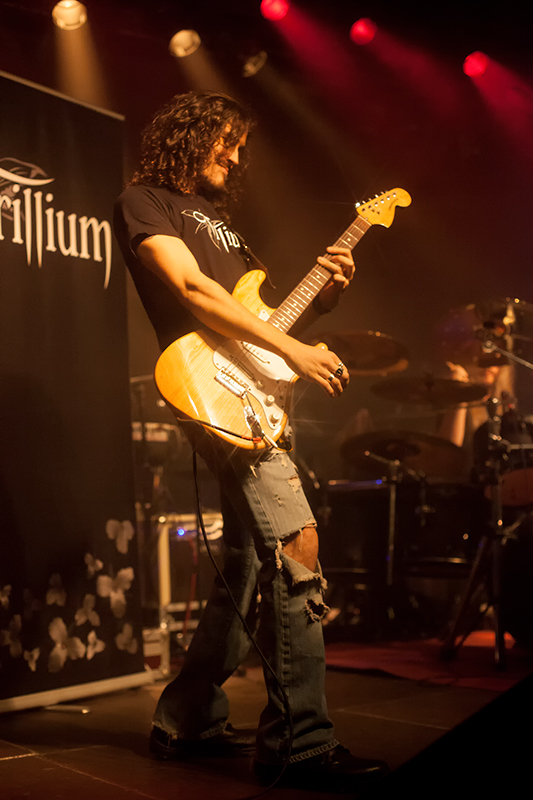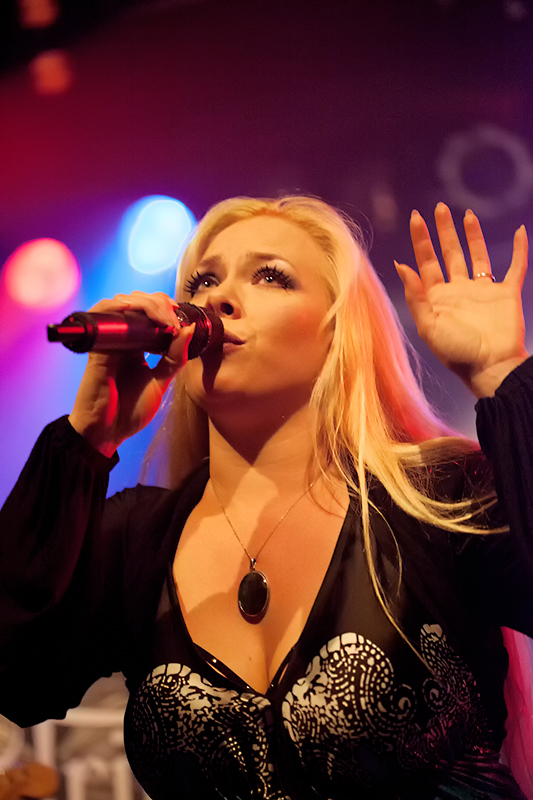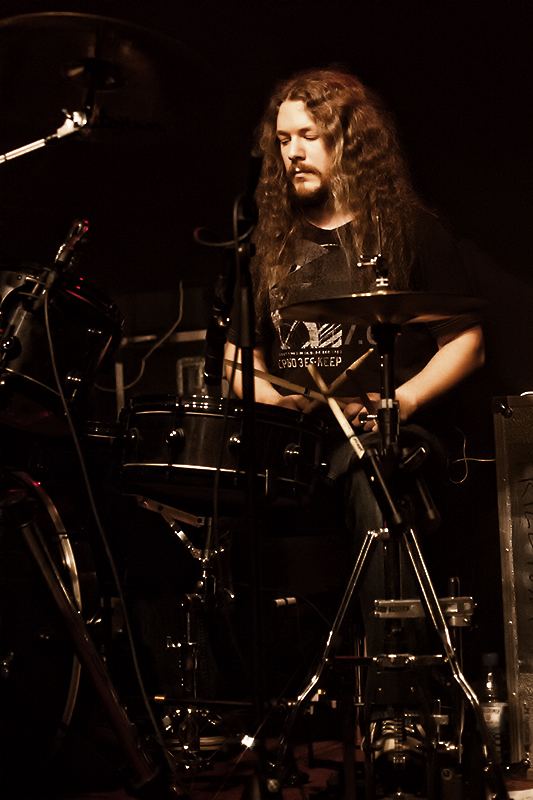 She and her band rocked the venue and when they left the stage they got a big applause. http://www.amandasomerville.com / https://www.facebook.com/TrilliumBand

Setlist
01. Machine gun
02. Mistaken
03. Purge
04. Utter descension
05.Mayday
06. Inner wrong
07. Bow to the ego
08. Path of least resistance
09. Coward

Rating
Music: 6.5
Performance: 7
Sound: 7
Light: 7
Total: 7 / 10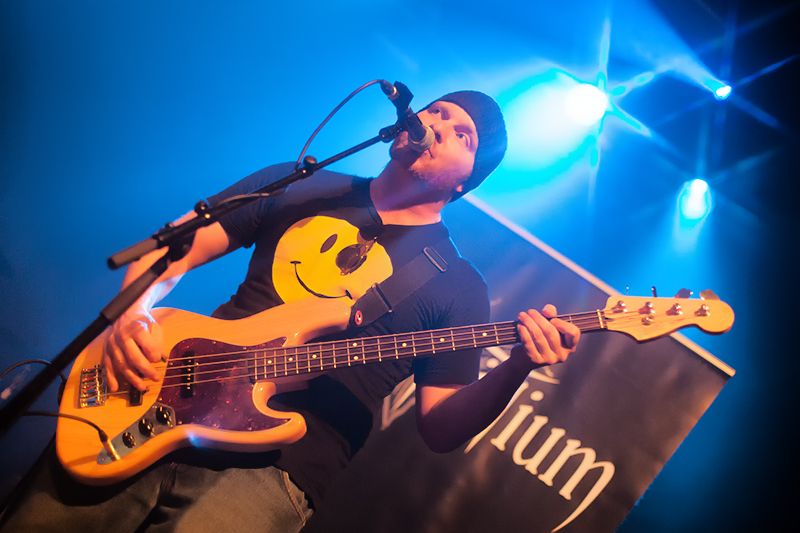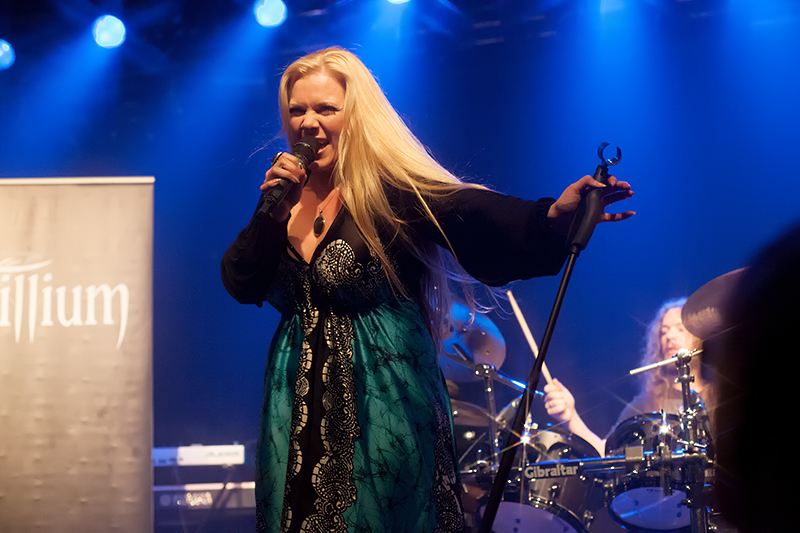 Full Gallery


Warning: No images in specified directory. Please check the directory!

Debug: specified directory - https://www.reflectionsofdarkness.com/images/concert/2013/october/trillium20131016
Anneke van Giersbergen

After a short rebuilding break ANNEKE and her band mates entered the stage. From the first moment on she got the audience with her wonderful voice and her positive and charming aura. Being for 13 years the front woman of the band THE GATHERING she already gained a reputation for being a great vocal talent. In 2007 she decided to build up her solo career by founding her band AGUA DE ANNIQUE and quickly made a name of herself with her outstanding talent. As of today she had produced already 5 studio albums but only in 2012 with the release of 'Everything is changing' she publicized it under her name without the moniker AGUA DE ANNIQUE. But she is not only a singer/ songwriter but a guitar player as well, playing electric guitar and concert guitar to some of her songs.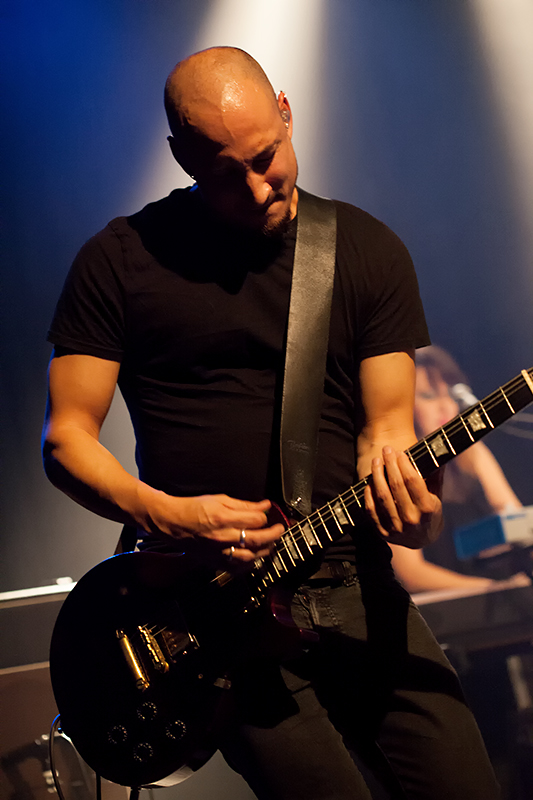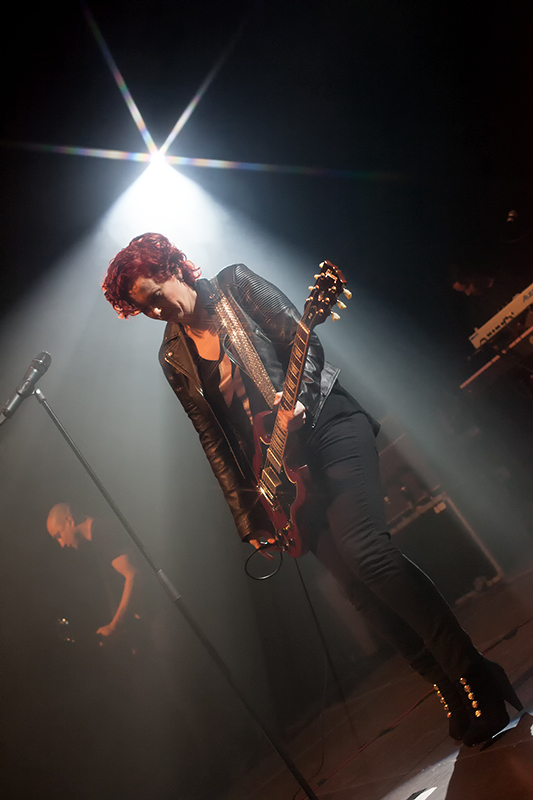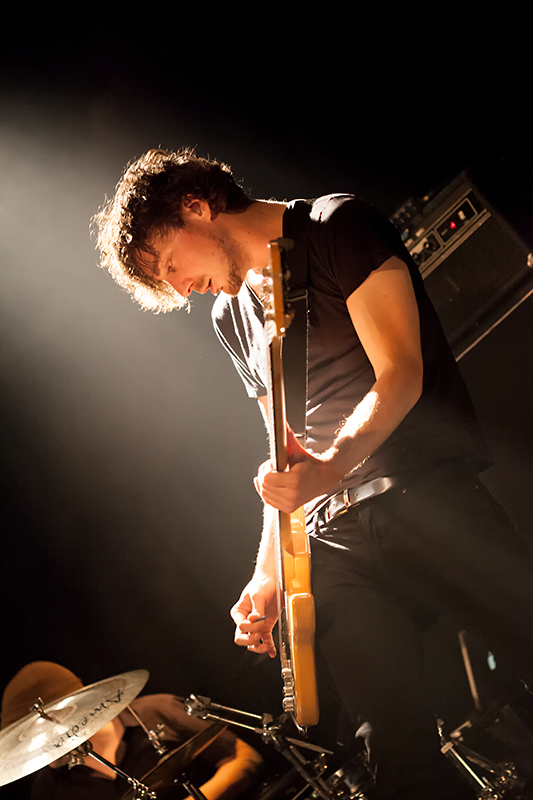 The concert on that evening was the kick- off for her following tour and she presented us a nice set of her recent albums. The set was a good mixture between very rocking and contemplative songs. The highlight of the show was definitely when the band left the stage and ANNEKE performed two songs accompanied with her acoustic guitar so that the focus was definitely on her angelic voice. After this highly enjoyed performance her band returned to the stage and further songs were played. In summary it was an amazing concert and it was such a pity that the show was not sold out and only approximately 150 people showed up. But those who came to see the show enjoyed it very much and lots of the people took their chance to have a little chat with both bands and have some photos with them after the show.
http://www.annekevangiersbergen.com
/
https://www.facebook.com/annekevangiersbergenofficial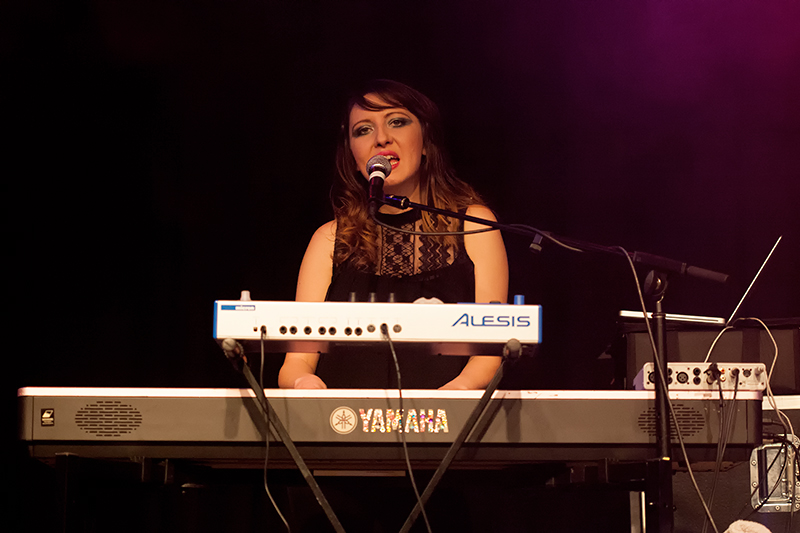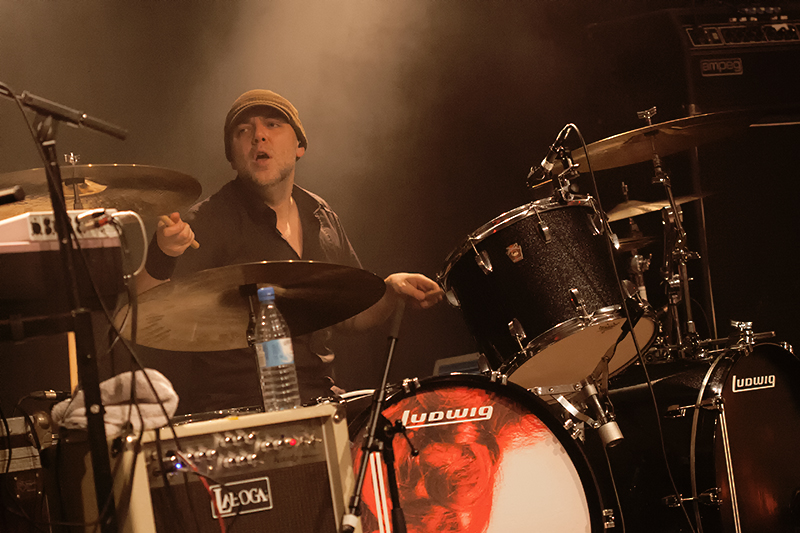 Setlist
01. You will never change
02. Drive
03. Saturnine
04. Treat me like a lady
05. My boy
06. 1000 miles away from you
07. …you learn/ She
08. My mother said (solo)
09. Forgive me (solo)
10. Mental jungle
11. You want to be free
12. Stay
13. Shooting for the stars
14. Broken glass
15. We live on/ Feel alive
16. The best is yet to come
Rating
Music: 7
Performance: 7
Sound: 9
Light: 7
Total: 7.5 / 10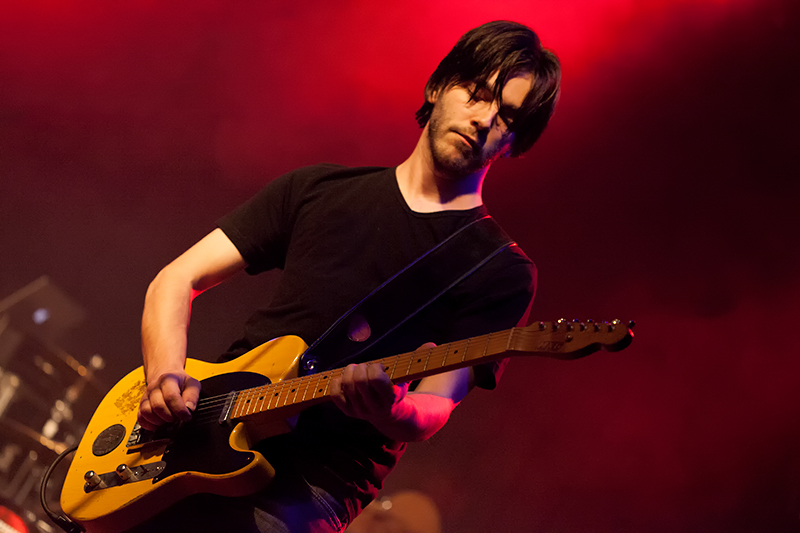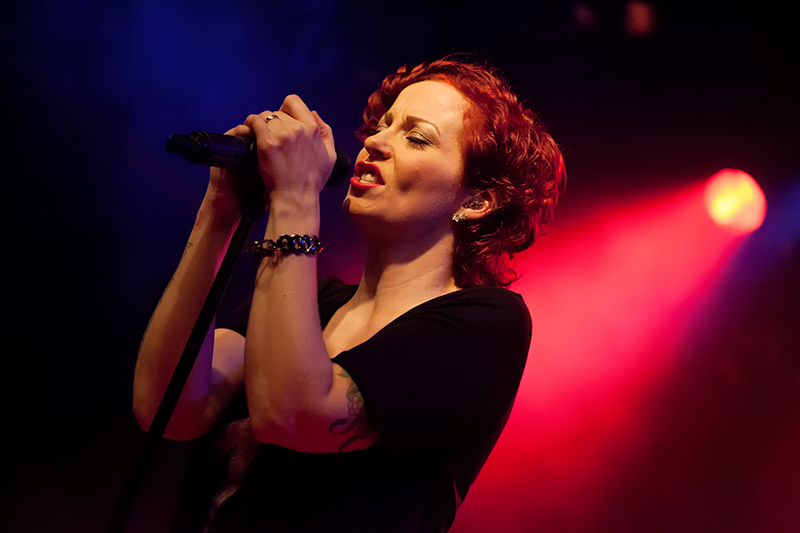 Full Gallery

Warning: No images in specified directory. Please check the directory!

Debug: specified directory - https://www.reflectionsofdarkness.com/images/concert/2013/october/anneke20131016
All pictures by Dajana Winkel (
http://www.nocturnalhall.com
/
http://www.calani.de/
)
See also (all categories):