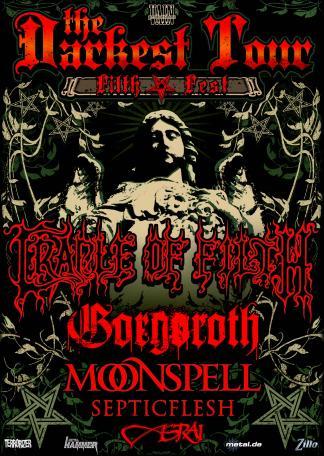 013, Tilburg, the Netherlands
3rd of December 2008
The Darkest Tour
A day of darkness in Tilburg! Some of the best dark bands of Europe and beyond will gather to give a wonderful show. The first band to perform is our own Asrai!
The evening will end with darkness from the UK, Cradle of Filth.
A day filled with melancholy, grunts, screams, corps paint, head banging, myths, legends and other bloody stories.
So put on your spikes, paint your face and come join this party of darkness!
The Darkest Tour presents
Cradle of Filth
Gorgoth
Moonspell
Septicflesh
Asrai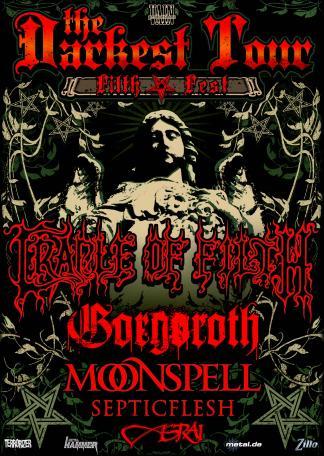 Venue open: 17:00
Start show: 17:45
Tickets: 30 (without service costs)
www.013.nl
The Darkest Tour