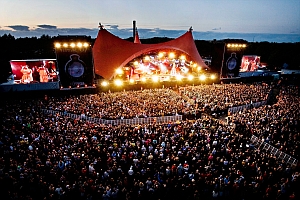 Most music festivals occur in the summertime when the sun is out and good vibes are emitting from every corner. So why not turn that idea on its head and go to a music festival highlighting the most intense and foreboding music around. Europe is chockful of great metal and gothic music festivals. Here are 10 of our most anticipated this year.
1. Amphi Festival – 22nd to 23rd July 2017

Now in its 13th year, this Cologne, Germany festival highlights the darkest types of music, from gothic rock to industrial. Headliners this year include VNV NATION and EISBRECHER.
http://www.amphi-festival.de/
2. Wacken Open Air – 3rd to 5th August 2017

Some of the most
notorious names
in heavy music will be at this festival in Wacken, Germany, including MARILYN MANSON, ALICE COOPER, NAPALM DEATH and MEGADETH.
http://www.wacken.com
3. Hellfest Open Air – 16th to 18th June 2017

Is there a more metal-sounding festival name than "Hellfest?" The line-up for the French festival this year more than lives up to its name, with SLAYER, ROB ZOMBIE, AEROSMITH, PRIMUS and more on the bill. For Americans, this festival is similar to the
Chicago Open Air
Festival, which SLAYER and ROB ZOMBIE are also performing at.
http://www.hellfest.fr
4. Bloodstock Open Air – 10th to 13th August 2017

Billed as "U.K.'s largest independent heavy metal festival," Bloodstock has so far announced MEGADETH, HATEBREED, WHITECHAPEL and more for their 2017 line-up.
http://www.bloodstock.uk.com
5. Roskilde Festival – 24th June to 1st July 2017

This Denmark festival stretches across a wide range of genres but always has some room for some aggression. This year will feature Grindcore heroes PID DESTROYER, psych-metal outfit AtomikylĂ and Oakland sludge veterans HIGH ON FIRE.
http://www.roskilde-festival.dk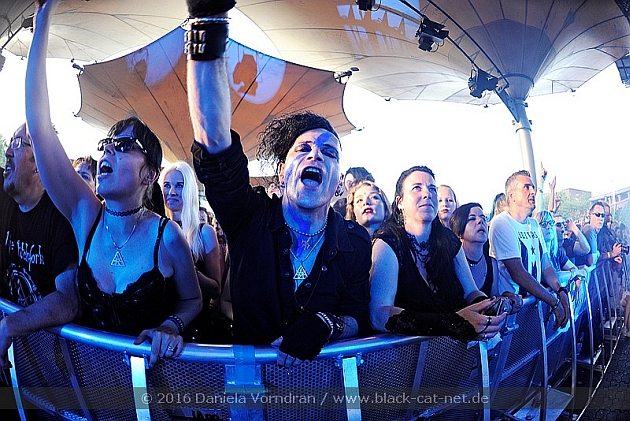 6. Download Festival – 9th to 11th June 2017

It might not inspire the terror of a name like "Hellfest" or "Bloodstock" but U.K.'s Download Festival brings it where it counts: in the music. This year's line-up is especially delectable, featuring AEROSMITH, SYSTEM OF A DOWN, SLAYER, PROPHETS OF RAGE and more. The festival has also just added 48 more bands to its total
line-up
.
https://downloadfestival.co.uk
7. Metaldays – 23rd to 29th July 2017

This Slovenia festival is a metal fan's dream come true, especially with this year's line-up, featuring MARILYN MANSON, legendary Immortal frontman, ABBATH, and progressive metal giants OPETH.
http://www.metaldays.net
8. Graspop Metal Meeting – 16th to 18th June 2017

What a nice, seemingly docile name for a metal festival! One look at the line-up for this Belgian festival lets you know that this isn't like some stuffy office board meeting, as it features the likes of MASTODON, EVERY TIME I DIE and TOUCHE AND AMORE.
https://www.graspop.be
9. Obscene Extreme – 5th to 9th July 2017

If you buy tickets to a festival with a name like "Obscene Extreme," you had better realize what you're getting yourself into. This year, the Czech festival features the likes of Discharge, Full of Hell and Wolfbrigade.
http://www.obsceneextreme.cz
10. Copenhell – 22nd to 24th June 2017

Occurring (of course) in Copenhagen, this open-air festival brings on the hell in every way possible with a line-up promising maximum aggression, including SYSTEM OF A DOWN, PROPHETS OF RAGE, FIVE FINGER DEATH PUNCH and ROB ZOMBIE.
http://www.copenhell.dk