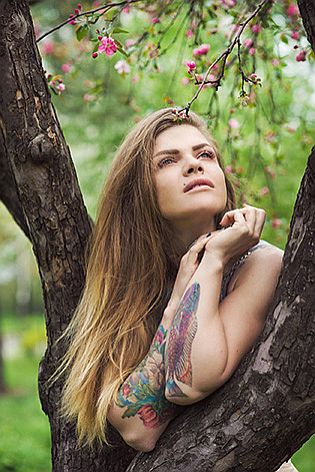 Today, I am happy to introduce a wonderful woman and a skilled designer Elena Osadchа. She expresses her love for beauty not only through her fantastic jewellery, but also through her tattoos, and she has quite a few of those. But I will not reveal all the secrets in the introduction. Enjoy the interview.
Reflections of Darkness [RoD]
: When did you get your first tattoo and what was it? How long did it take you to decide to get it?
Elena
:
I got my first tattoo at the age of 18. It was a solar symbol on my shoulder blade. I had planned to do it for a long time, so, when the time came, my mind was already made up.
RoD
: How many tattoos do you have? Can you tell us how you got them?
Elena
:
I have ten tattoos at the moment. And I'm not going to stop there. I finally found the right tattoo artist for me, and we work in perfect tandem. The stories of my tattoos are not particularly significant. I did not choose the designs of the tattoos on my body so that I could have a smart answer to the "what does your tattoo mean?" question. I usually answer: "I'm an artist, that's how I see it". However, I have a stylized brazier on my chest, and it is very symbolic for me. I also have a tattoo of the death's-head moth that is pictured on the logo of my brand of exclusive jewellery and accessories by Ellen Rococo.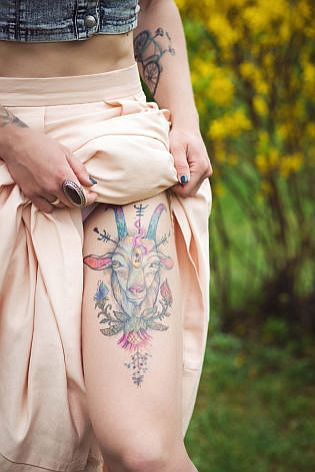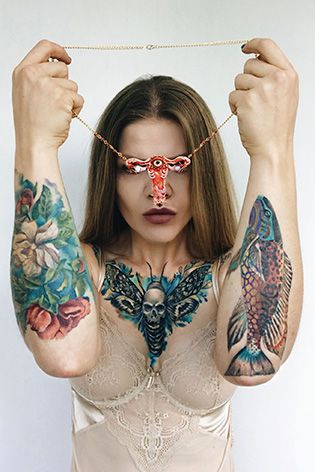 RoD
: Have you already got all the tattoos that you wanted, or do you plan to get some new ones in the future?
Elena
:
I will get new tattoos soon. At the very least, I need to fix a couple of old designs and finish the sleeve that I started.
RoD
: Did you get all your tattoos done by the same tattoo artist or by different ones? How do you choose a tattoo artist? And finally, who draws your sketches?
Elena
:
I used to go to different tattoo artists in the past. Now I found the one and only. I think we understand each other without words. She makes sketches for me, and together we decide how to decorate my body.
RoD
: Getting tattooed hurts. How do you cope with the pain during the sessions?
Elena
:
It used to be easier for me to handle the pain. Now it became harder and I cannot do without anaesthetic ointments.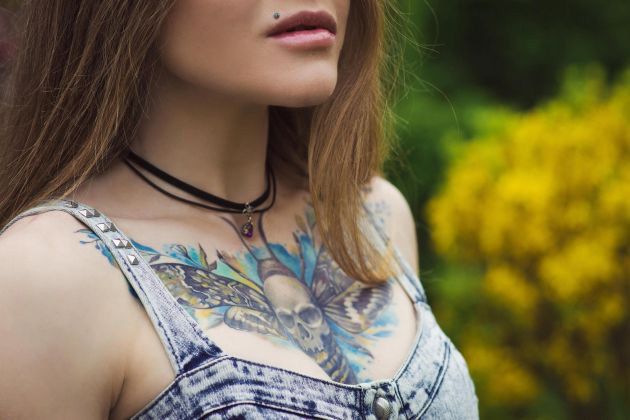 RoD
: Have you ever had any regrets about getting tattooed?
Elena
:
A few times. But the good thing is, that I successfully covered these mistakes of my youth with new designs.
RoD
: Is there a taboo for you when it comes to tattoos? What image would you never get yourself and what don't you like seeing on other people?
Elena
:
Tattoos on the face are a taboo for me. I think it's a folly. But I know a few people whom I cannot imagine without the tattoos on their faces.
RoD
: Some people say that the drive to acquire new body art is addictive while others say that it fails to meet the true definition of addiction, simply calling it passion. Is it really impossible to stop?
Elena
:
I think that's most likely true.
RoD
: Tattoos have become a fashion trend; many people do not care about the meaning behind them, they just want to have something colourful on their skin, to be trendy. Those people often just go to a tattoo salon and ask them to show the available drafts. Tattoo artists are not artists anymore, they are kind of like production line workers now. Not all of them, of course. How do you feel about this?
Elena
:
I don't think that tattoos should have any meaning. Any decoration, whether it's piercing, tattoo or something like this is a fashion statement. Today, the trend is for something coloured, before that it was black-and-white and even before that it was all about ritualistic tattoos. But it is obvious that people will always decorate their bodies with pictures, no matter what their explanation is.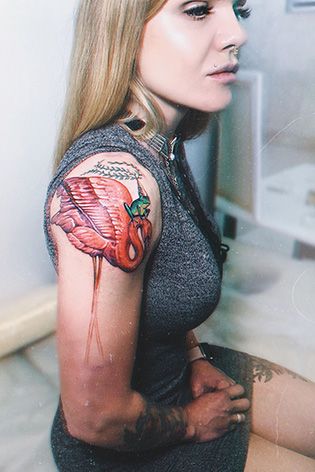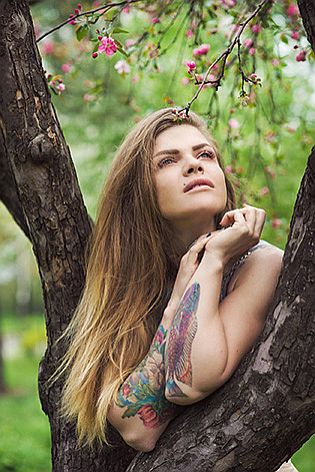 RoD
: I would also like to talk about the social aspect of tattoos. Back in the day, many people believed that if you had a tattoo, you would never be successful and would not find a "good" job. Has this mind-set and people's perception changed or do these prejudices still exist?
Elena
:
And here's how it is now: if you have a cool tattoo that is high-quality and beautiful, it means that you earn a lot money, or that you are friends with a tattoo artist. This pleasure isn't cheap these days. And if your tattoos don't look good or show the artist's skill, then you're just an idiot.
RoD
: What advice would you give to the people who are going to get their first tattoo? How should they choose a tattoo artist? Should they get it done in colour or in black and white? Can you give any practical advice?
Elena
: Choose a tattoo artist based on the quality of their work. Ask people whose tattoos you like for advice and recommendations.
Shop: https://www.etsy.com/shop/EllenRococo
Project by Daria Tessa and Daniela Vorndran, Interview by Daria Tessa
Photos: Intro Photo, Photos 1, 2: Alena Lazareva, Photos 3,4: Elena Osadcha
Tattoos by Dina Litun