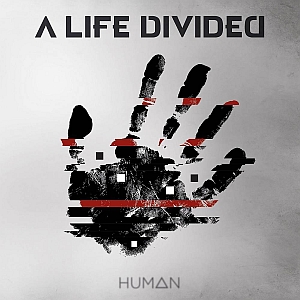 Artist: A Life [Divided]
Title: Human
Genre: Metal/ Goth/ Electro/ Synth Rock
Release Date: 10th April 2015
Label: Afm Records
Album Review

Founded in 2003 the band from Munich produced their first two albums on their own. As supporting act they toured already with OOMPH!, EISBRECHER, APOCALYPTICA and MONO INC... In 2015, former guitarist Mike Hofstätter left the band for temporal reasons. A LIFE [DIVIDED] are now: Jürgen Plangger (vocals), Tobi Egger (bass), Tony Berger (guitar), Erik Damköhler (keyboards, guitar) and Korl Fuhrmann (drums). With the release of this album the band has produced five studio albums.
Even after listening a few times to this album I am still not able to pick up a song and tell this is a hit single. But by no means I want to express that this is a bad album. For real it is a solid Synth Rock album with some Pop elements in it without getting too cheesy. 'Burst' for sure is a great powerful opener. 'Right where I belong' has more of a Synth Pop song which is not bad at all while the next one brings us back to the Rock genre. Jürgen Plangger convinces the listener of his vocal qualities, varying his singing depending on the mood of the songs. Besides the more powerful up-tempo songs with driving beats and aggressive guitars there are some more balladry songs like 'My apology' and 'Lay me down'.
The main topics of the lyrics are what it means to be human in this day, a self-reflection, the pressure we feel upon us to live up to expectations of others but much more of oneself our struggle for perfection - the wanting too much - and therefor being doomed to fail. As already mentioned this is surely a solid album with a harmonious blend of Synth Rock and Synth Pop. You'll have powerful driving beats and catchy guitar hooks as well as nice Synth melodies and while listening to the album you surely find yourself tapping with your feet. But nevertheless I couldn't name one song that is so outstanding that it kept stuck in my head.
The album is available as standard version, limited digipack, download version but you can also only download each song of this album.
Tracklist

01. Burst
02. The most beautiful black
03. Inside me
04. Own mistake
05. Right where I belong
06. Could you
07. Drive
08. My apology
09. Believe
10. Lay me down
11. Happy end
Line-up

Jürgen Plangger - vocals
Tony Berger - guitar
Erik Damköhler - guitar, keyboards
Tobi Egger - bass
Korl Fuhrmann - drums
Website

http://www.a-life-divided.de
/
https://www.facebook.com/alifedivided
Cover Picture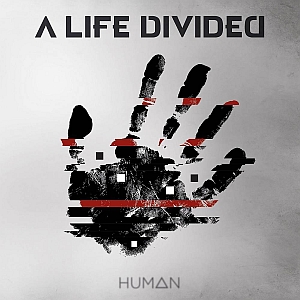 Rating

Music: 7
Sound: 9
Total: 8 / 10