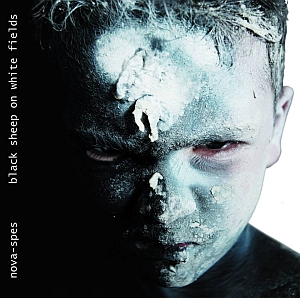 Artist: Nova-Spes
Title: Black Sheep On A White Field
Genre: Synth Pop / Electro
Release Date: 28th March 2014
Label: Danse Macabre
Album Review

Here is another album by NOVA-SPES. It is already the tenth album, which the project releases within thirteen years. So you don't need to be a genius to count quickly that the project releases like an album a year. And listening to the new one I have a question: "Why do you do this, guys? Stop! Enough is enough!" I mean, with some bands it works in quite an opposite way, when you're longing for the next release… but normally those bands make a great material, which it is possible to enjoy for years, waiting for the new release. In case of NOVA-SPES, it seems like they are afraid that their actual album is so boring that they need to release the next one as soon as possible. Dead wrong! Quality instead quantity, please!
As always I feel guilty when I can't find anything positive to write about the release. But just to save my ears from bleeding, I have to stop listening to 'Black Sheep On A White Field' trying to find at least something good. The songs are boring, the melodies… oh, I am sorry, there are none. The voice is terrible. The texts are more or less alright. OK, the cover of the album is good! Good job! To mention the bands which has been inspiring NOVA-SPES during all the years, wouldn't be the compliment to those bands. I am sorry, what did Bruno Kramm think about, signing this band to his label? And deciding to release this album, he might be listened to anything else, but not to 'Black Sheep On A White Field'.
Tracklist

01. Mothers and Brothers
02. Perfect World
03. Dead Wrong
04. You
05. And Forever
06. Caveman
07. Follow My Worlds
08. Black
09. Shut The Fuck Up!
10. Change
11. I Am Down
12. Exorcise
13. It Is A Lie
14. Goodbye Sleepwell
Line-up

Matthias Hübner - Music, words, vocals
Steffen Pöhler - Keys
Peter Walter - Keys
Website

http://www.nova-spes.com
/
https://www.facebook.com/novaspesband
Cover Picture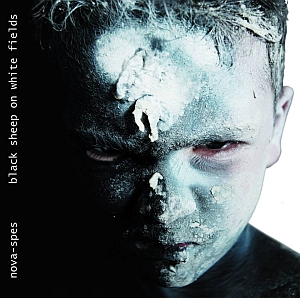 Rating

Music: 3
Sound: 2
Total: 2.5 / 10