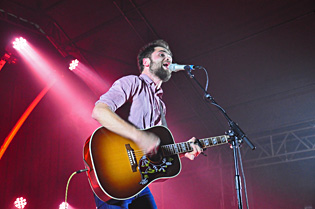 Tonhalle, Munich, Germany
12th November 2013
Passenger & Stu Larsen

If we turn on the radio this time, we always hear something of one artist: PASSENGER! On that Tuesday I wanted to check out this brilliant artist and attended the show in Munich which was already sold-out for months.



Stu Larsen

STU LARSEN is an unusual artist: The Australian singer / songwriter disposes of no firm residence and no job. Since the last year he travelled around countries as for example New Zealand, Japan, Great Britain or also Germany. He explored the world, met friends and gave concerts at astonishing places. And now, he is supporting PASSENGER! http://www.stularsen.com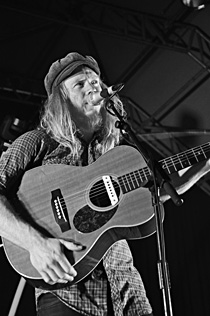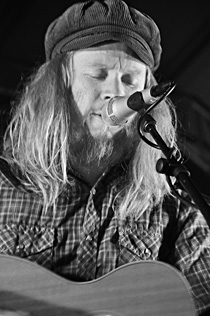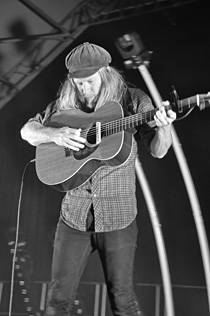 Music & Performance
Larsen was welcomed shortly after 08.30 PM by loud screams from the crowd, a crowd consisting above all of younger, female - fans. Right from the outset, they sang for him an additional birthday-song what touched him obviously. Then the singer - looking a little bit shyly - began with his just 25-minute program which also contained a cover version of the COLDPLAY song 'Fix You' beside songs of his EP 'Ryeford'. STU LARSEN was the perfect opener for this evening and enchanted at once the fans with his individuality and was said goodbye with respectable applause.

Rating
Music: 8
Performance: 7
Sound: 7
Light: 7
Total: 7.25 / 10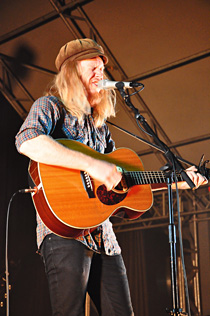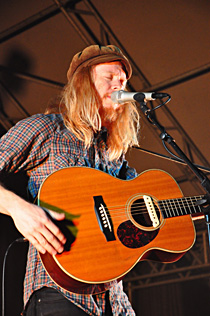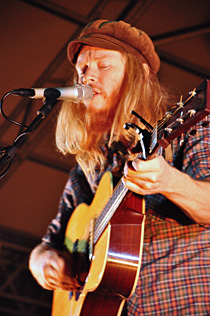 Passenger

PASSENGER is the pseudonym of the British singer/ songwriter Mike Rosenberg. Already as a child he learnt guitar and as a youngster he began to write own songs. At the beginning of 2007, PASSENGER was still the common project of Rosenberg and the composer Andrew Phillips. However, their cooperation already ended after one year. Rosenberg changed to Folk and Indie Pop and travelled as a street musician through Great Britain and Australia. He created his big breakthrough in 2012 with his current album 'All The Little Lights', recorded in Sydney. It reached place six of the Sales Charts in Germany. http://www.passengermusic.com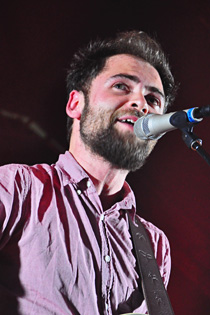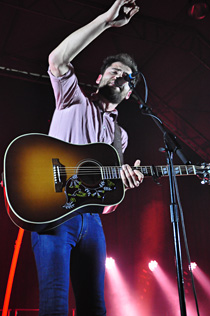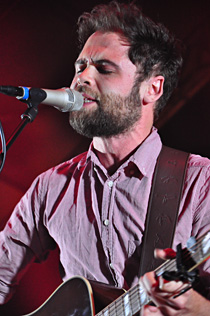 Music & Performance
Then, finally, at 9:15 PM it was time and the audience welcomed Mike Rosenberg. From the beginning, there was a very good mood in the Tonhalle. Rosenberg obviously had fun, told stories to every single songs over and over again. For example that he has written 'Let Here of Go' behind the stage in a brief hour and how the song 'Riding To NY' has originated. He interacted with the audience over and over again in his program and sometimes it was as if he could also have left the stage safely, because the listeners became actors and joined in the singing loudly, knowing the lyrics by heart. It just sounded like a big choir of 2,000 persons. Besides all his other great songs, PASSENGER put a special accents with quite an individually formed cover of Simon & Garfunkel's 'Sound Of Silence' and a duet with STU LARSEN. From the beginning, the concert was exceedingly emotional; at times one would even be able to hear a pin falling on the floor.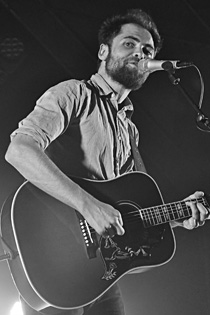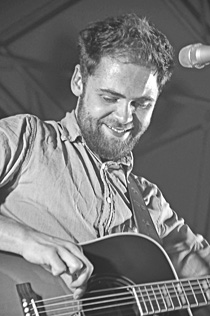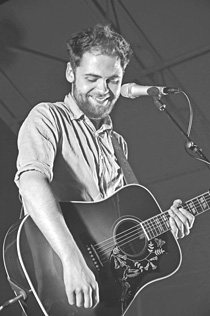 The likeable and winning artist was convincing also the last person present with his easy to remember voice and the honest lyrics, which were telling stories from the world we live in. In the end there were another two additions, before he left the stage under not ending applause. This was a really unforgettable Singer/ songwriter's evening with a brilliant artist we hopefully hear a lot from in future. Nobody should miss this.

Setlist
01. Fairytales And Firesides
02. Life's For The Living
03. Blind Love
04. Wrong Direction
05. Riding To NY / Travelling Alone
06. Sound Of Silence (Simon & Garfunkel cover)
07. I Hate
08. Patient Love / Daft Punk
09. Let Her Go
10. 27
11. Hearts On Fire
12. Scare Away The Dark
---
13. Whispers
14. Holes

Rating
Music: 10
Performance: 9
Sound: 9
Light: 7
Total: 9 / 10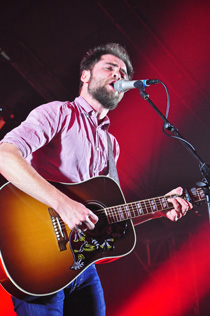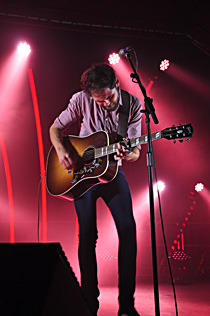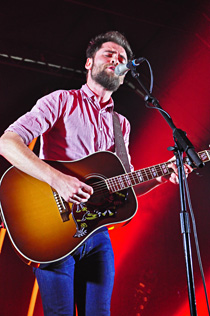 All pictures by Erika Knepper (This email address is being protected from spambots. You need JavaScript enabled to view it., www.facebook.com/erikaknepper)